What to know about 2024 Affordable Care Act open enrollment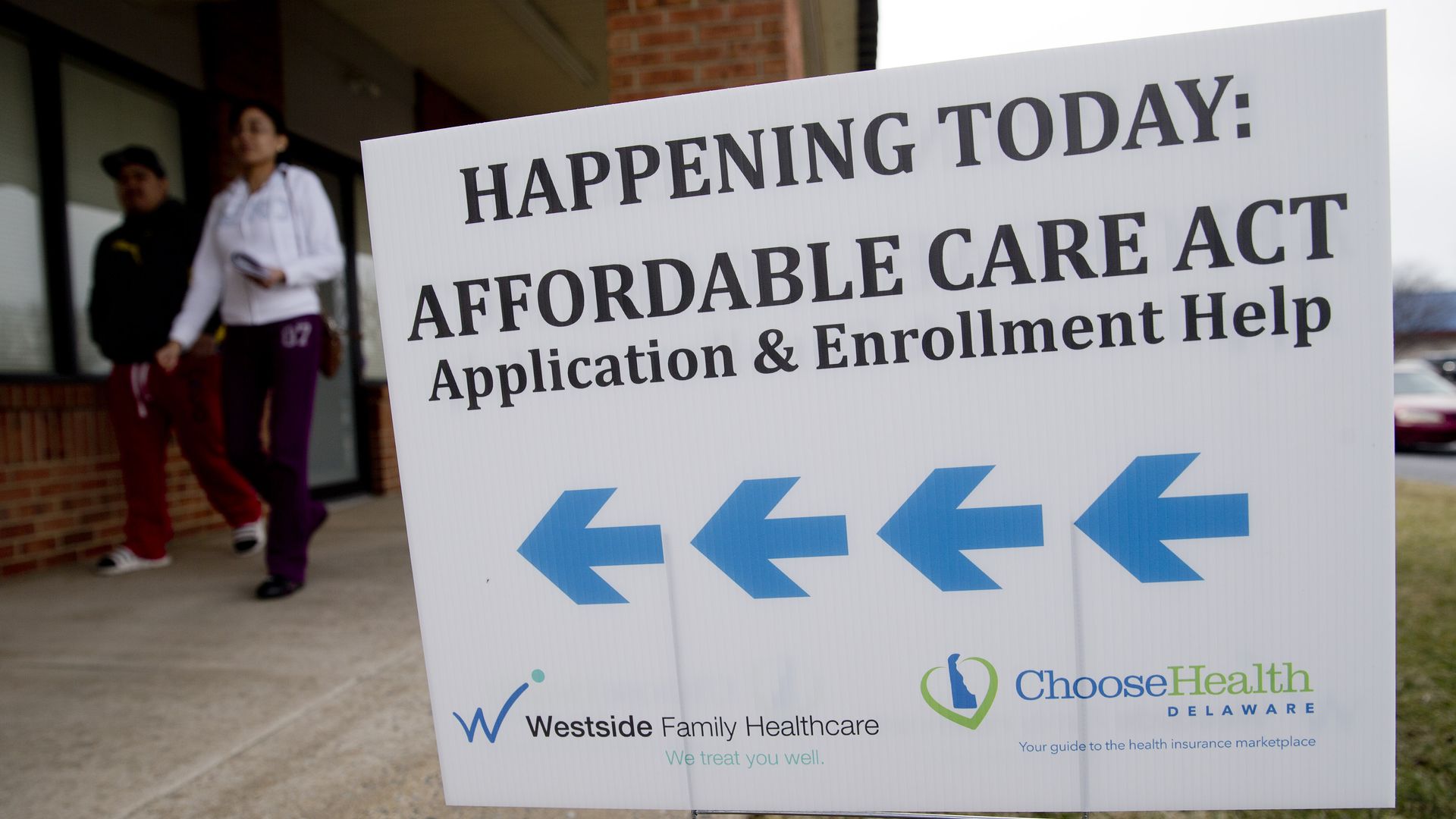 People buying their own health insurance may see fewer plan choices when HealthCare.gov enrollment in 2024 coverage opens on Nov. 1 — but that's by design.
Driving the news: Federal officials overseeing the Affordable Care Act marketplaces say they limited the number of plans health insurers can offer to reduce "choice overload."
The large number of plan options is a sign that the marketplaces are healthy. But the growing number of plans in recent years has also increased the risk that consumers will pick a suboptimal plan, which could lead to higher costs, federal heath officials said.
Shoppers will have an average of 100 plans to choose from for next year's coverage, down from an average of 114 plan choices this year, according to the Centers for Medicare and Medicaid Services, which oversees the marketplaces.
But consumers will have more choice of which company provides their coverage — 96% of customers will be able to pick plans from three or more health insurance companies, up from 93% this year.
By the numbers: Monthly premiums for "benchmark" plans, which help determine the level of subsidy for those who qualify for financial help, are increasing on average 4% next year — similar to this year's increase. Actual rates consumers see will vary due to a number of factors.
But the vast majority of people who buy marketplace coverage receive subsidies that will help shield them from rate hikes.
Thanks to enhanced premium subsidies that made federal aid more generous and extended it to more people, 4 in 5 marketplace customers can find coverage costing $10 or less per month, CMS said. The enhanced subsidies will expire after 2025 without congressional action.
A record 16.3 million people signed up on the marketplaces during the last enrollment period.
Zoom in: Federal officials are also trying to make it easier for people to understand how much they will have to pay for coverage.
When people search for plans on HealthCare.gov, results will be sorted by total yearly cost estimates, as opposed to monthly premium costs. Consumers will also get an estimate of annual costs when they submit an application for coverage.
The application for marketplace coverage will also ask shoppers new optional demographic questions about sexual orientation and gender identity. The answers will inform CMS efforts to better understand health disparities in LGBTQ+ communities.
Virginia is transitioning from HealthCare.gov to a state-run site this year, joining 17 other states and D.C. with their own insurance markets.
What's next: Open enrollment on HealthCare.gov runs from Nov. 1, 2023, through Jan. 16, 2024. The enrollment period may differ slightly in states that run their own marketplaces.
Go deeper