The Future of Cybersecurity in the AI Era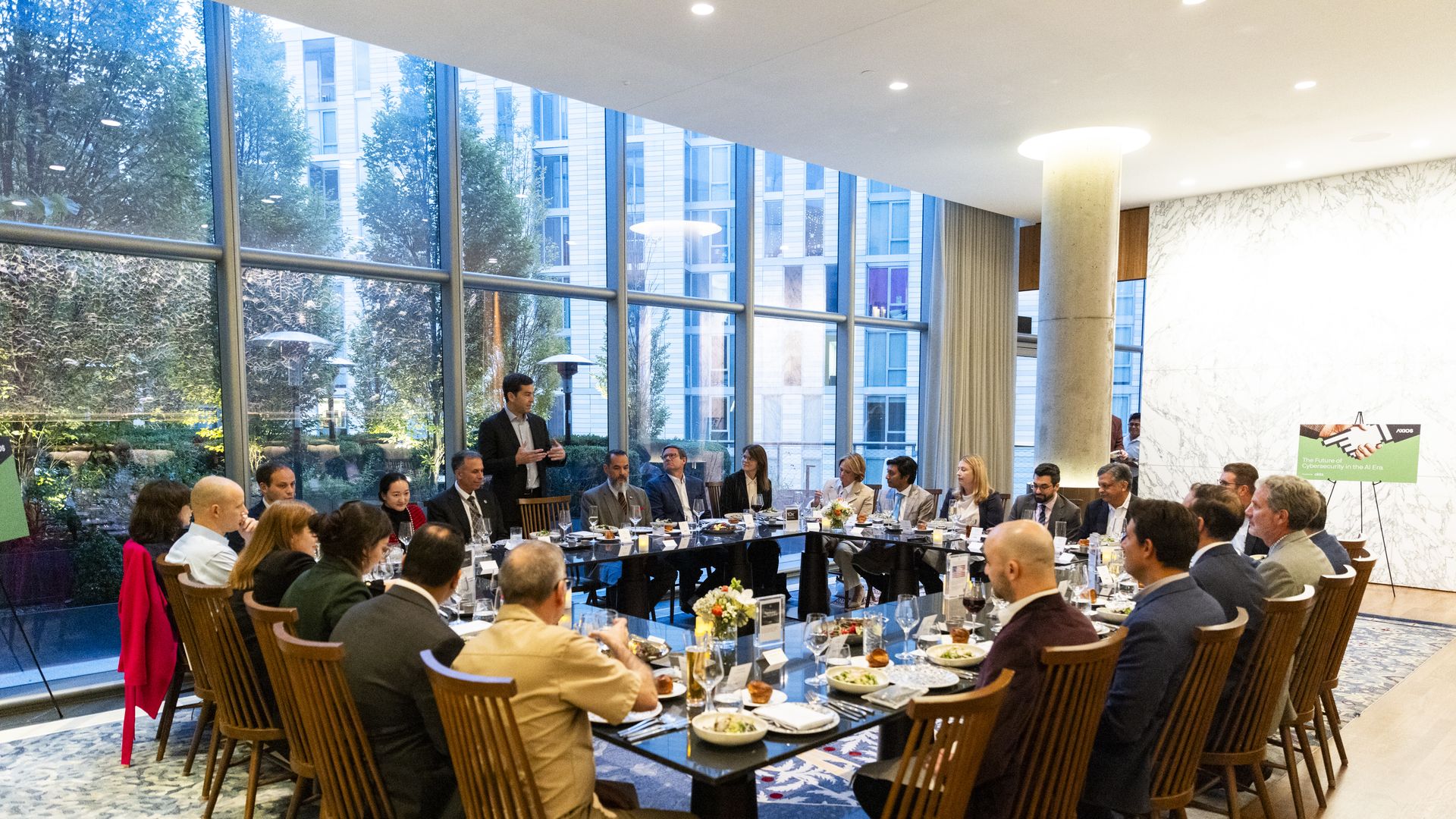 An Axios Expert Voices Roundtable Discussion in Washington, D.C.
On Tuesday, October 17, Axios hosted an Expert Voices roundtable discussion in Washington, D.C. featuring experts in cybersecurity and technology from government agencies, tech companies and industry organizations. Guests shared their perspectives on how AI is impacting cybersecurity systems and practices in both public and private sector organizations and the role policy will play in adapting to the rise of AI. Axios cybersecurity reporter Sam Sabin and tech policy reporter Ashley Gold led the conversation.
On balancing the use cases and risks of AI
Several attendees echoed optimism around the use cases of AI in cybersecurity while also noting the risks that accompany the technology.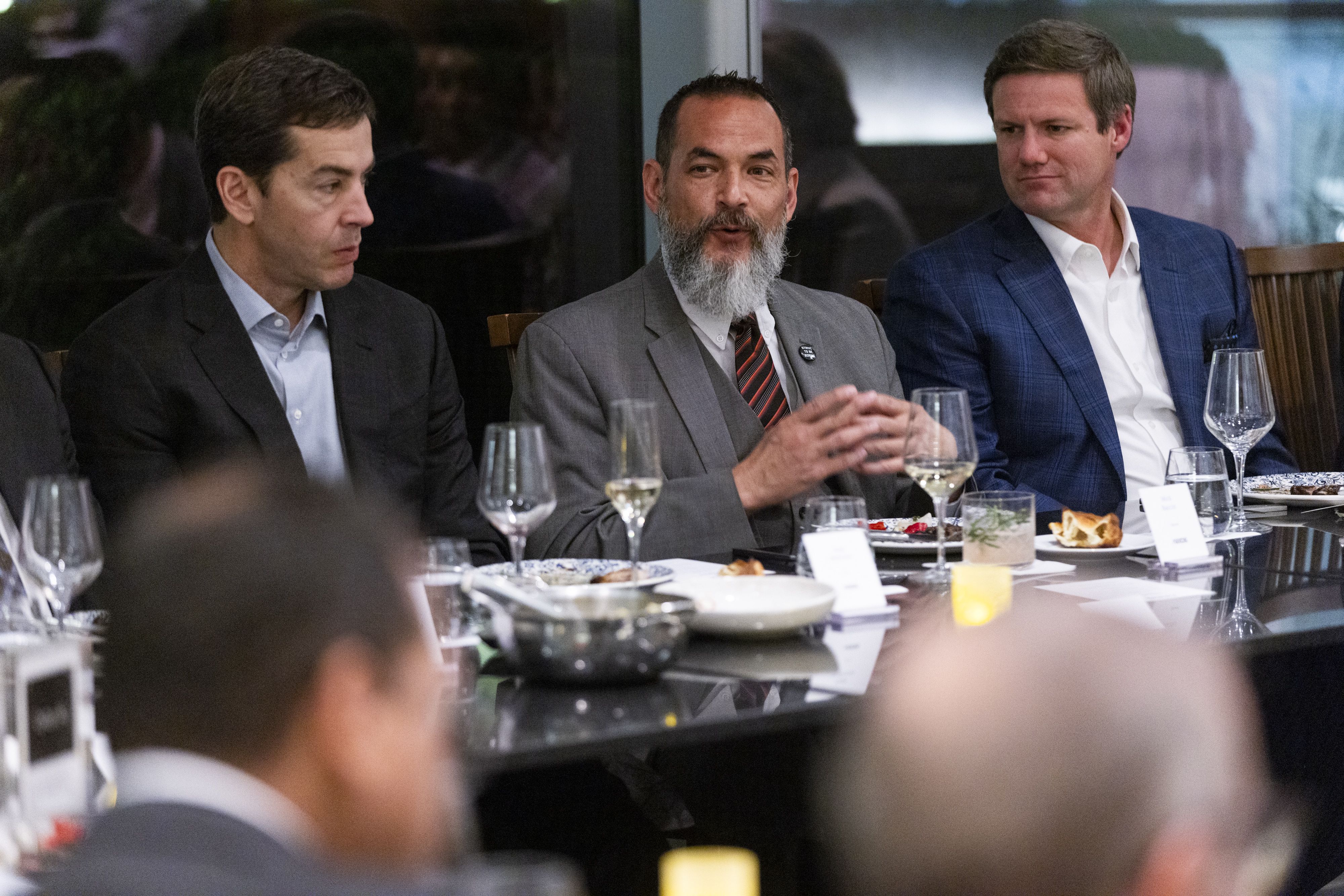 Liz O'Sullivan, CEO, Vera: "It's such a double-edged sword, all of these innovations we're talking about, accelerating business processes, we're absolutely correct, they are going to help. But they could also accelerate the attacks on our systems."
Todd McKinnon, CEO, Okta: "It's this very exciting time right now which is all this potential of what we can do with it, how we can make our organizations more successful, how we can take advantage of it to serve our mission, serve our purposes, but the flip side of that is it has risks."
Mick Baccio, Global Security Advisor, Splunk: "My team, we focus a lot on net defense…and what we've found most is the force multiplier that AI has become on a defensive level."
Matthew Ferraro, Senior Counselor for Cybersecurity and Emerging Technology, Office of the Secretary, U.S. Department of Homeland Security: "I think focusing on what the problem you're trying to solve is and whether or not AI can help and how dangerous the error would be is the way to go."
On understanding and classifying the capabilities of AI
Participants also discussed the need for frameworks and guidelines around AI models to help stakeholders better understand how to make decisions about risk and decide the best use case for a particular tool based on its capabilities.
Xavier Lugo, OSD Chief Digital and Artificial Intelligence Office: "The main thing is we're looking at how do we classify AI…at different levels or capabilities…how do we classify these tools so that they can help us?"
Ann Lewis, Director, Technology Transformation Services, GSA: "From the perspective of government, what we need are ways of understanding how to make risk-based decisions in an AI world."
Matt Keating, Principal, Booz Allen Hamilton: "We haven't developed a common vocabulary about the risks associated with AI models, so it's very difficult to get in a room like this and talk about how to protect those models."
Thank you to Okta for sponsoring this event.
Go deeper