Exclusive: Young Latinos hopeful about media representation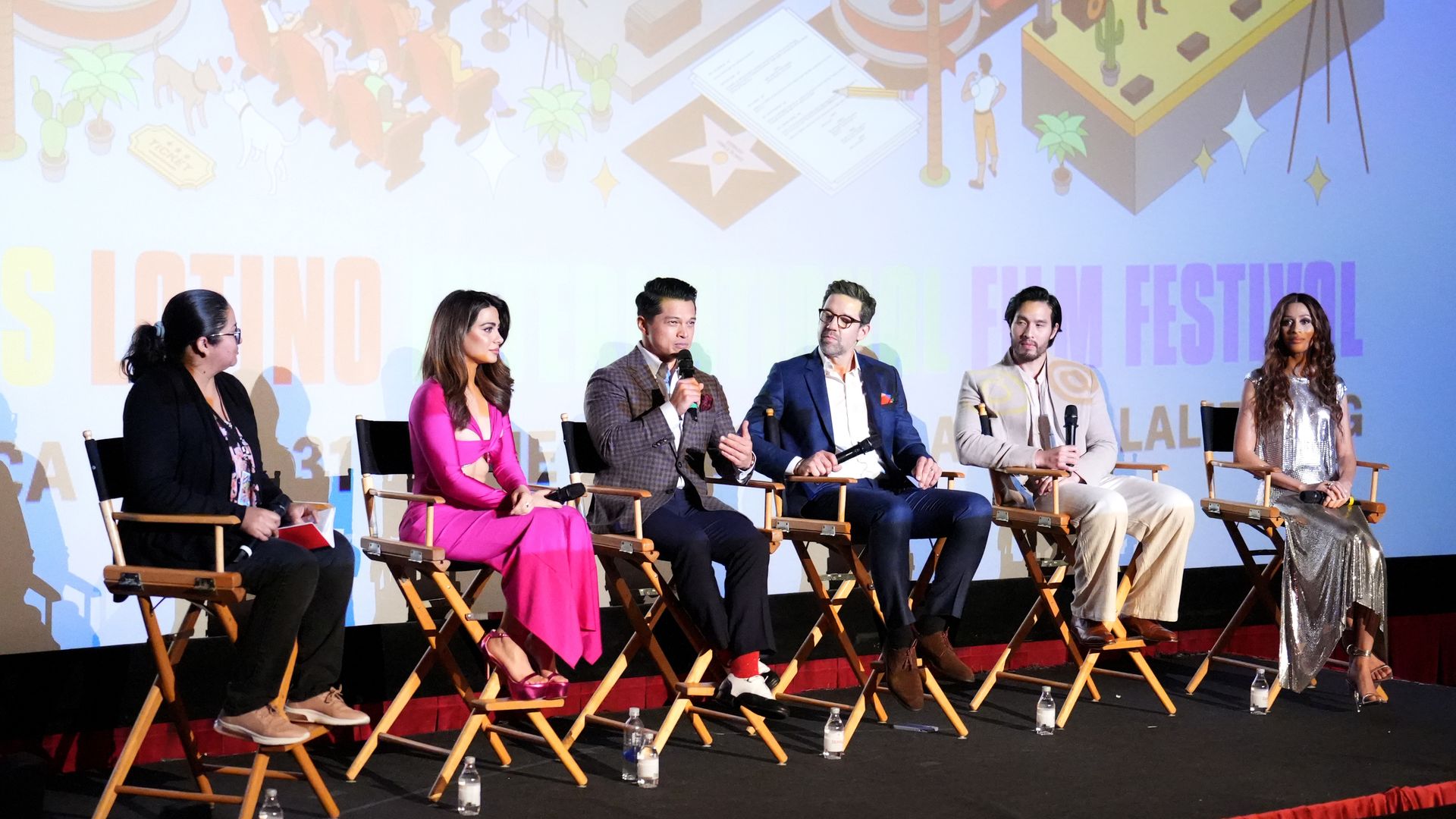 A majority of young American Latinos say they feel represented in mainstream English-language U.S. media, according to a new survey shared first with Axios.
The big picture: Around one in four of members of Gen Z in the U.S. are Latino, according to the Pew Research Center, and their growing influence could transform media consumption and production.
By the numbers: 71% of young Latinos (Gen Z and Millennials) surveyed said they feel represented in mainstream, English-speaking media outlets in the U.S., according to the study by Latino Alternative Television (LATV) released Tuesday.
68% said they felt represented in Spanish-speaking media outlets in the U.S.
59% said U.S. news and entertainment media generally made them feel positive about being a young U.S. Latino.
Yes, but: 44% of those surveyed said U.S. mainstream English-language or Spanish-language media don't "get" Latino cultural nuances.
69% said they would be more interested in watching a show or movie if they knew that Latinos owned the media company or produced it.
Zoom out: Latinos, who make up 19% of the population, accounted for 29% of movie tickets sold in 2020, according to a study by the Motion Picture Association (MPA).
But Latinos that year accounted for only 5.4% of movie leads and 5.7% of actors in any onscreen role, the annual Hollywood Diversity Report by the UCLA social sciences college shows.
What they're saying: "I think as much as we've made strides, the fact that up to 44% don't feel positively represented means mainstream media has a long way to go," Andres Palencia, CEO of LATV, a media company and national TV network that focuses on Latino content, tells Axios.
LATV president Bruno Seros-Ulloa tells Axios Latinos want to be behind the cameras to tell their unique stories as well as general-market stories.
"We're taking a stand now and the execs are finally listening."
Methodology: The LATV Survey was conducted by Wakefield Research online between Sept 18-28. The poll is based on a representative sample of 1,000 Latino adults (age 18 and 50) living in the U.S.
The margin of sampling error is +/- 3.1 percentage points at the 95% confidence level, for results based on the entire sample.
Subscribe to Axios Latino and get more news that matters about Latinos and Latin America, delivered right to your inbox on Tuesdays and Thursdays.
Go deeper