Exclusive: The congressional push to create $650 billion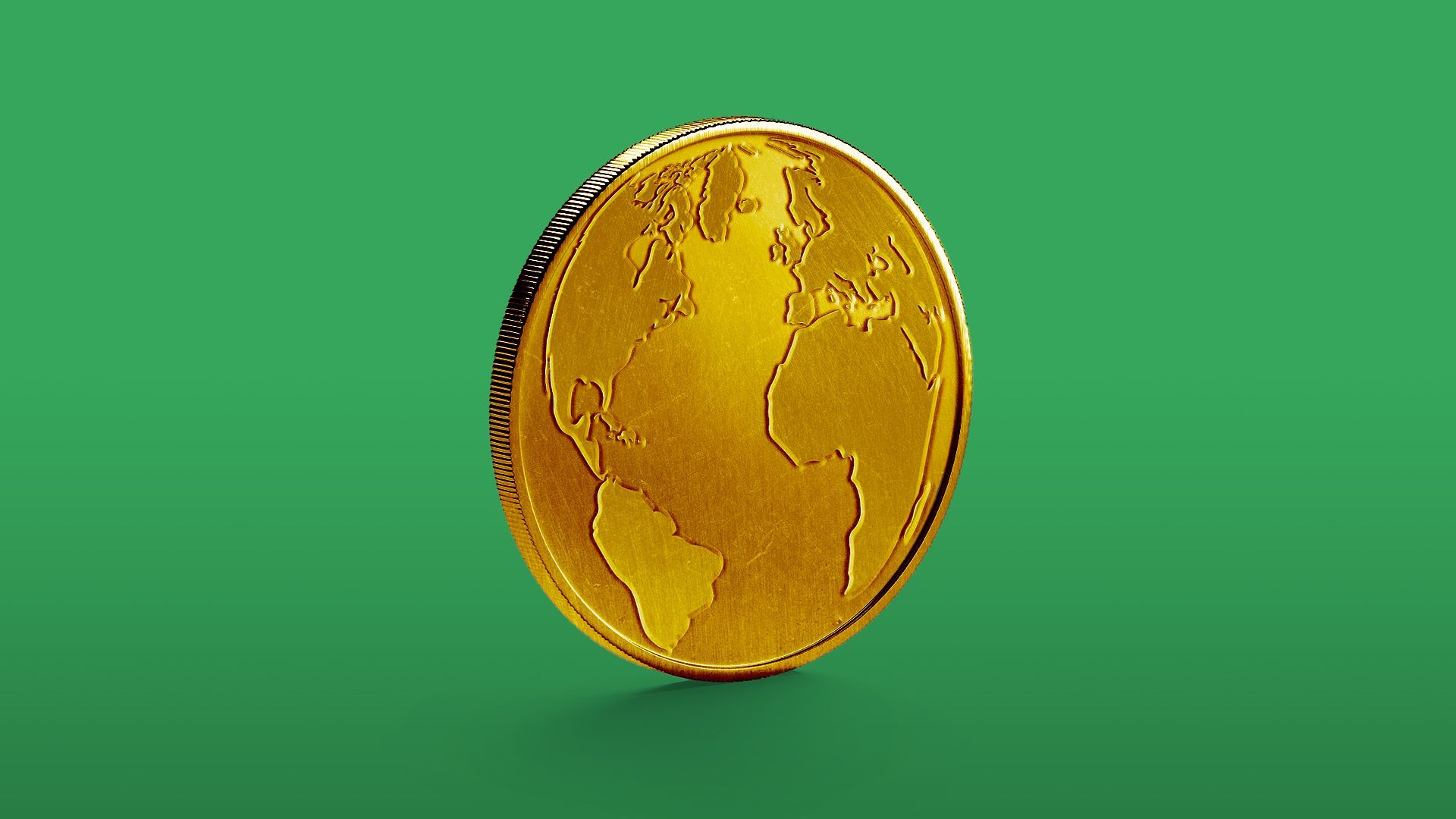 The International Monetary Fund should, once again, create $650 billion in Special Drawing Rights (SDRs) — just as it did in 2021.
That's the view of a broad range of civil society institutions. It's also the view of 59 Democratic members of Congress, including six senators, who co-signed a letter to President Biden and Treasury Secretary Janet Yellen first obtained by Axios.
Why it matters: The SDR issuance has the potential to be transformative, not just for the domestic economies of low- and middle-income countries that are struggling with high debts, but also for the global climate, the letter argues.
It "would bolster the world economy and protect American jobs at zero cost to U.S. taxpayers," the authors write.
The $650 billion number is carefully calibrated to be the maximum the IMF can issue without congressional approval. If Yellen directs the U.S. to vote in favor, then there's a very good chance the issuance will happen.
The big picture: "Based on the Bank for International Settlements' research on the relationship between mortality and global recession, the 2021 issuance very likely saved hundreds of thousands of lives."
Yes, but: Last year, Yellen said that such an issuance would not be appropriate — and she's been quiet on the matter ever since.
Treasury has not been particularly forthcoming about why it might oppose such an issuance.
In principle, hundreds of billions' worth of SDRs already exist in rich countries that can't use them directly but are allowed to "rechannel" them to poorer countries. But there's no indication those SDRs will be unlocked any time soon.
Treasury declined comment to Axios.
The context: It comes as world financial leaders prepare to journey to Marrakech, Morocco, for annual meetings of the IMF and World Bank.
The bottom line: The Biden administration is coming under pressure from Congressional allies to support more money for global assistance. That makes it slightly more likely to happen — but we're not holding our breath.
Go deeper: The case for more SDR issuance
Go deeper