How Coach Prime's salary stacks up to other coaches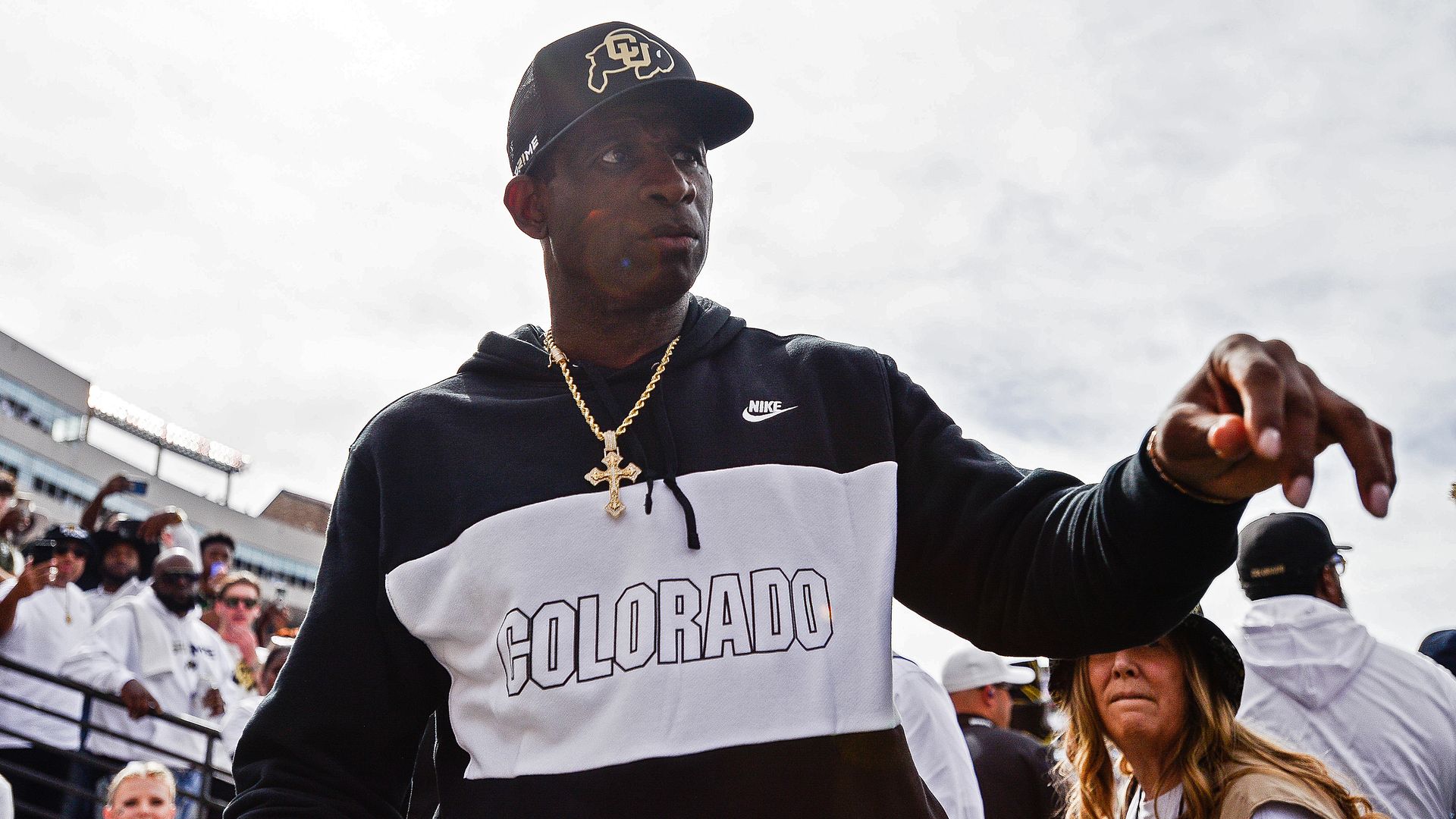 University of Colorado head coach Deion Sanders has the 32nd highest salary among college head coaches, according to the latest data from USA Today.
Driving the news: The top three earners this season are Nick Saban (Alabama), Dabo Swinney (Clemson) and Kirby Smart (Georgia). All three have won multiple national championships in the past decade.
The intrigue: Sanders has been the talk of college football this season since his Buffaloes upset Texas Christian in Week 1. His team is on pace to leap over its preseason expected win total of 3.5 games. Its current record is 3-2.
By the numbers: Coach Prime's total pay before bonuses is $5.5 million and he's currently under a five-year contract with a base salary of $500,000 annually, according to Business of College Sports.
Sanders' additional compensation includes:
$1.75 million annually for weekly television and radio appearances with an increase of $100,000 per year.
$1.75 million annually for promotion and fundraising for the university's athletic department with an increase of $100,000 per year.
$1.5 million for student athlete development, which includes academic support, garnering team support from the student body and community outreach.
The first-year head coach is also eligible for the following bonuses:
$150,000 bonus if the team wins six games and an additional $100,000 for each win beyond that in the regular season.
$150,000 if the team makes a non-New Year's Six bowl game.
$75,000 if the team plays for the Pac-12 championship.
$75,000 if Sanders is named Pac-12 Coach of the Year.
$150,000 if he wins National Coach of the Year.
$750,000 if the teams wins a National Championship.
Colorado's next game is Saturday against Arizona State in Tempe.
Go deeper