Pathways to Progress: Accelerating Entrepreneurship & Small Business Growth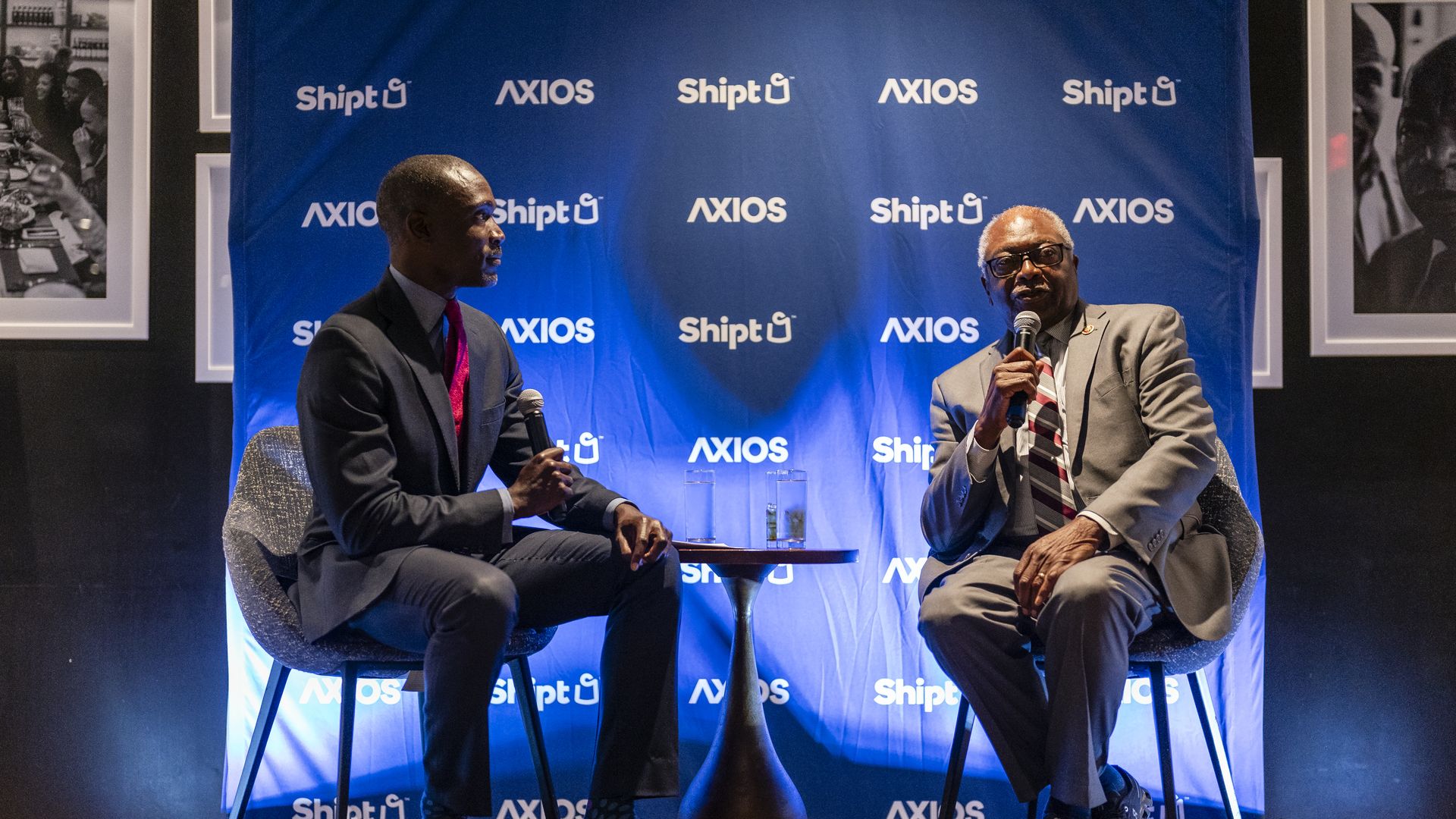 The big picture: On Tuesday, September 19, Axios hosted an evening reception in Washington, DC examining the unique challenges faced by entrepreneurs and minority-owned businesses in the U.S. and the policy and business solutions that could offer greater support to these entities. SBA Administrator Isabella Casillas Guzman, Rep. James Clyburn (D-SC) and the founder & owner of The Spice Suite, Angel Gregorio were interviewed by Axios reporters at the event.
Rep. James Clyburn shared his advice to small business owners.
"Study the communities you want to serve…if you go into business, get to know the people that you want to buy your goods or services…spend your time getting to learn the people"
SBA Administrator Isabella Casillas Guzman talked about services offered by the federal government that are underutilized by entrepreneurs and small business owners.
"We reformed our capital programs…during the Biden-Harris Administration…taking advantage of our capital programs, plugging into our networks, including…Biden's American Rescue Plan funded the Community Navigators program where the Urban League and the Black chamber were funded… I think it's time for us to learn the rules of the game of capital, take advantage of it, and become the check writers…"
Angel Gregorio, founder & owner of The Spice Suite in Washington, D.C., talked about riding the waves of an uncertain economy, and being able to pivot in the business world.
"We also have to be really honest with ourselves and check and make sure that that idea is something we should monetize. Sometimes the business isn't working because the business has no business being one…we welcome unnecessary struggle as business owners because we are trying to make the thing a big thing."
Sponsored content:
Khadijah Abdullah, vice president of economic development and social impact at Shipt, delivered opening remarks at the event. Abdullah discussed the work Shipt is doing to help local retailers expand their businesses through funding and technology.
"We're proud to have launched LadderUp, a small business accelerator program that equips local entrepreneurs with the tools they need to thrive in this ever evolving marketplace, while also boosting local economies."
Thank you Shipt for sponsoring this event.
Go deeper