Biden shows his cards on offshore drilling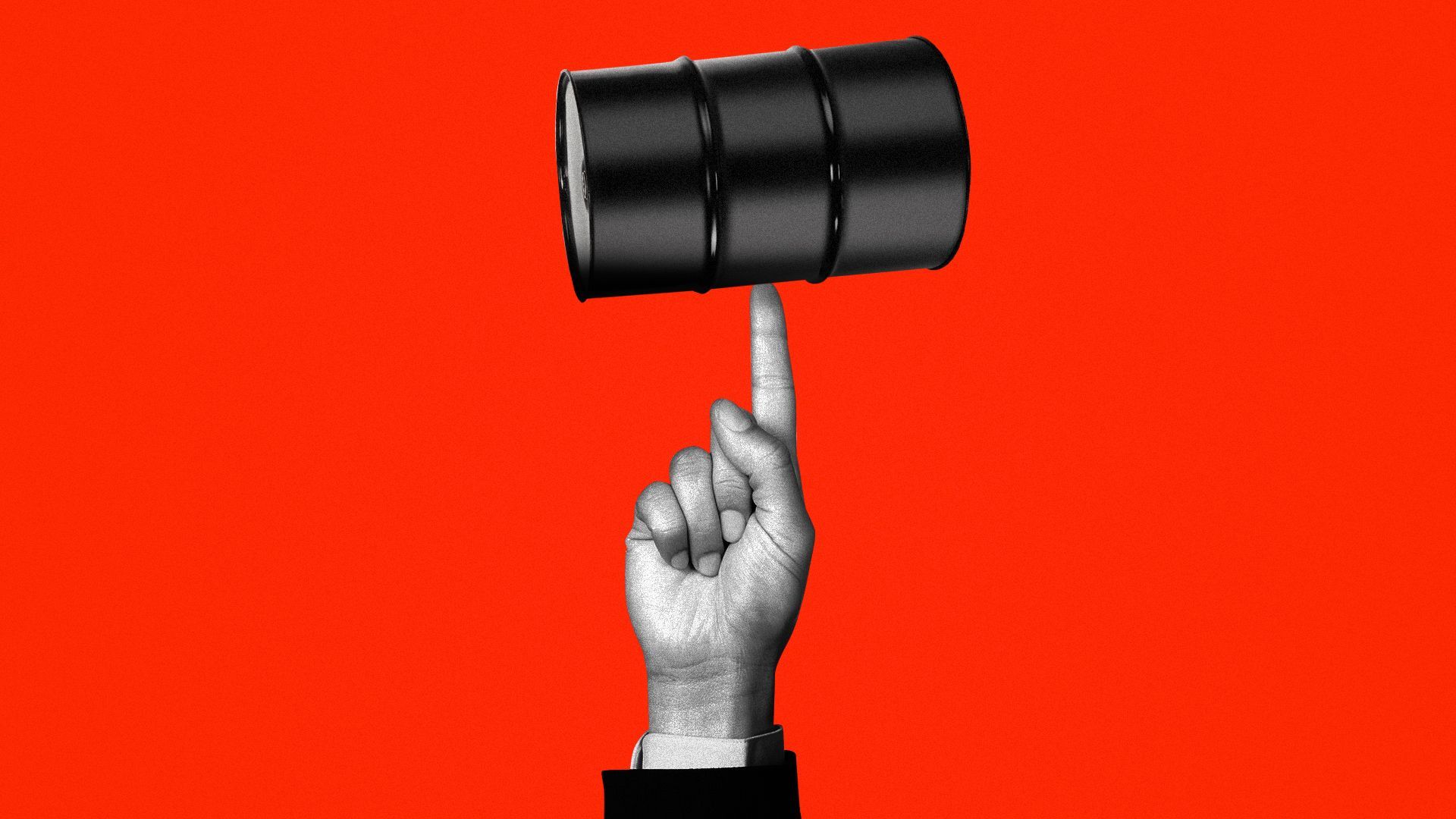 The Interior Department just unveiled plans to greatly slow the pace of offshore oil and gas lease sales over the next five years compared to historical levels.
Why it matters: Offshore Gulf waters are an important part of U.S. oil production, albeit a smaller share of the total since the onshore shale boom took off.
Driving the news: The 2024-2029 schedule envisions three sales in the Gulf of Mexico in 2025, 2027 and 2029. That's "the fewest oil and gas lease sales in history," Interior said.
The intrigue: The Inflation Reduction Act is shaking up Interior's calculus.
It tethers offshore wind development — a White House priority — to oil and gas offerings demanded by Sen. Joe Manchin, a critical vote.
For 10 years, Interior can't issue a wind development lease unless it has offered 60 million acres for offshore oil and gas in the previous year.
Catch up fast: A draft five-year plan in 2022, before the law passed, envisioned up to 11 sales, with 10 in the Gulf of Mexico and one off southeast Alaska, yet also said zero sales was possible.
State of play: "In compliance with the terms of the IRA, these three proposed lease sales are the minimum number that will enable the Interior Department to continue to expand its offshore wind leasing program through 2030," Interior said Friday morning.
The big picture: Climate activists want Biden to thwart fossil fuel development.
The oil industry and GOP officials say Biden's already too cautious and is holding back future production in the Gulf and elsewhere.
What they're saying: Drilling advocates immediately attacked the plan. American Petroleum Institute President Mike Sommers, in a statement, said the "restrictive" approach is part of a "coordinated strategy to reduce energy production."
It will mean "weakening America's energy dominance, limiting consumers access to affordable reliable energy and compromising our ability to lead on the global stage."
The other side: Earthjustice President Abigail Dillen said "it's essential to create the runway for a transition to offshore wind," but added: "this...plan also represents a crucial missed opportunity to minimize future oil and gas drilling."
"We are too far along in the climate crisis to be committing ourselves to decades of new fossil fuel extraction," she said in a statement.
Bloomberg reports that some environmentalists say the administration could accomplish its wind goals with one or two oil and gas sales.
What's next: A 60-day clock before Interior can formally approve the proposed final program unveiled today. It starts running when it's formally published Oct. 2.
Go deeper