States fill the AI legislation void left by Congress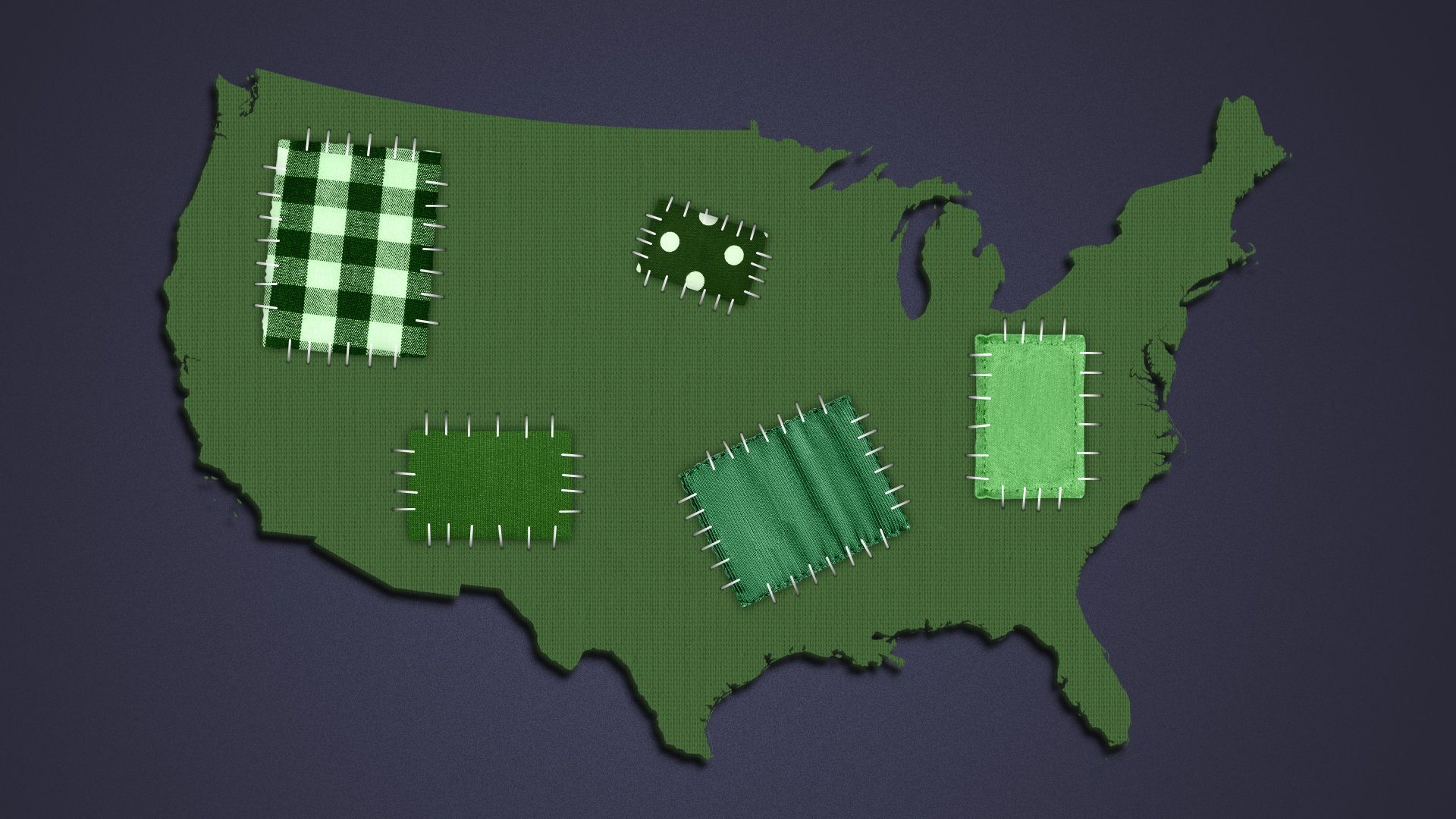 Nearly 200 AI-related bills have been introduced nationwide in state legislatures so far in 2023 — a more than four-fold increase compared to 2022.
Legislators in 31 states have introduced at least 191 bills focused on artificial intelligence, per analysis from software industry alliance BSA — but only 14 became law.
Why it matters: The numbers indicate states are beating DC in the AI regulation race, with BSA expecting to see a wave of proposed legislation become law in 2024.
California state legislators are among the most prolific drafters, and their legislation often serves as a basis for legislation in other states.
The intrigue: Many state legislators take inspiration from Europe or California when it comes to proposing tech regulation — most famously on digital privacy — and the pattern appears to hold for AI.
There is a strong overlap between legislators focused on privacy and AI.
What's happening: Much of the action is concentrated in a few Democrat-controlled states.
Deepfakes bills are the most popular theme, and the most likely to be passed: Of 37 bills, 6 were passed.
Many of the bills focus on how state governments will use AI.
Municipal and county level administrations are also active — usually focused on workplace use of AI — including in Boston, Miami, New York City, San Jose, and Seattle.
Legislators in California, Massachusetts, New York, New Jersey, and Washington, are now considering impact assessments to mitigate the risks of certain types of AI.
What's next: Draft legislation often spurs non-elected officials into action.
What they're saying: More draft AI legislation means more state-level AI lobbying.
Chandler Morse, Workday's public policy vice president, told Axios, "We're focused on helping legislators get it right, rather than worrying about a patchwork of legislation."
"There isn't a bill we don't red line," said Morse, who supports adoption of guardrails.
"States are not going to wait for D.C.," Craig Albright, BSA vice president for government relations told reporters.
"There's a real hunger to learn how AI works," among legislators Albright said, contrasting their enthusiasm with more lackluster to privacy debates.
Go deeper