Exclusive: Communication's influence in the C-suite is growing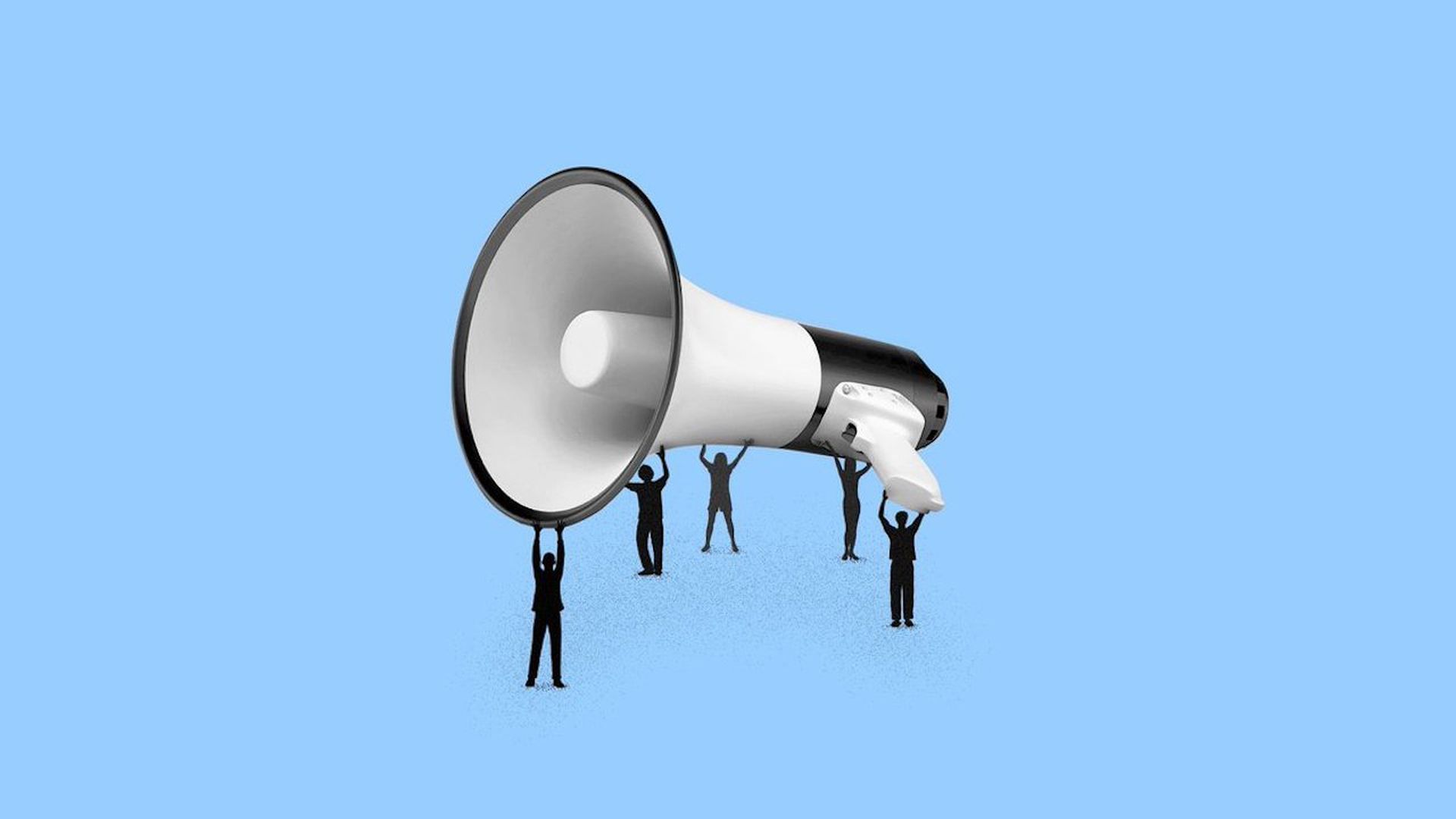 Communication teams have been cemented as critical strategic partners in the C-suite, according to a new Edelman report shared exclusively with Axios.
Why it matters: The long-held communications trope of "earning a seat at the table" can finally be put to rest.
By the numbers: Edelman surveyed more than 200 chief communication officers of Fortune 500 companies in July and August and found that communication is becoming more centralized as an independent function, as opposed to reporting into another business unit like marketing or legal.
CCOs report that nearly one-fifth of their time — or the equivalent of one day per week — is spent counseling the CEO on non-comms related work.
Their standing as key advisers in the C-suite has also become more prominent.
91% heads of comms are being brought in before or during the decision-making process to help craft the strategy, while only 9% are brought in after the fact to merely execute a plan.
"A lot of those activities are being directed by the CEO, C-suite and the board, because that's where we see the biggest increase on demands of the CCO's time," Radina Russell, U.S. corporate practice chair at Edelman, told Axios. "These stats are indicative of [CCOs] informing decision making, having a seat at the table and helping to steer the enterprise."
Yes, but: The value CCOs bring and the budgets they have are not in sync — with most budgets remaining flat, per the report.
Zoom in: Those newer to the company or role seem to carry more influence, when compared to longer-tenured CCOs.
CCOs who have been with their company less than five years are more likely to say they collaborate directly with the CEO on communications strategies and are more likely to report having a closer relationship with their CEO than the chief marketing officer does.
They are also less likely to feel pressured to engage on social issues that could shift their communications agenda.
What they're saying: According to Russell, these findings suggest that "the CCOs [who] are newer in the role were asking to report into the CEO, were asking to ensure that they had a seat at the table and some of that decision-making authority, and were clear about expectations in terms of resourcing and reporting structure."
"It appears that as people move around and move up in the communications function, they are looking for the structure to reflect the current demands on the role today," says Russell.
What's next: The stakeholder landscape will continue to evolve the practice of communications, and AI will help them do more with less.
"I don't really think about it from a communications perspective anymore," said one of the respondents. "It's a broader corporate affairs lens, in terms of both corporate reputation and corporate character. How do we think about managing our stakeholders end to end?"
Go deeper