UAE wants to disrupt the AI superpowers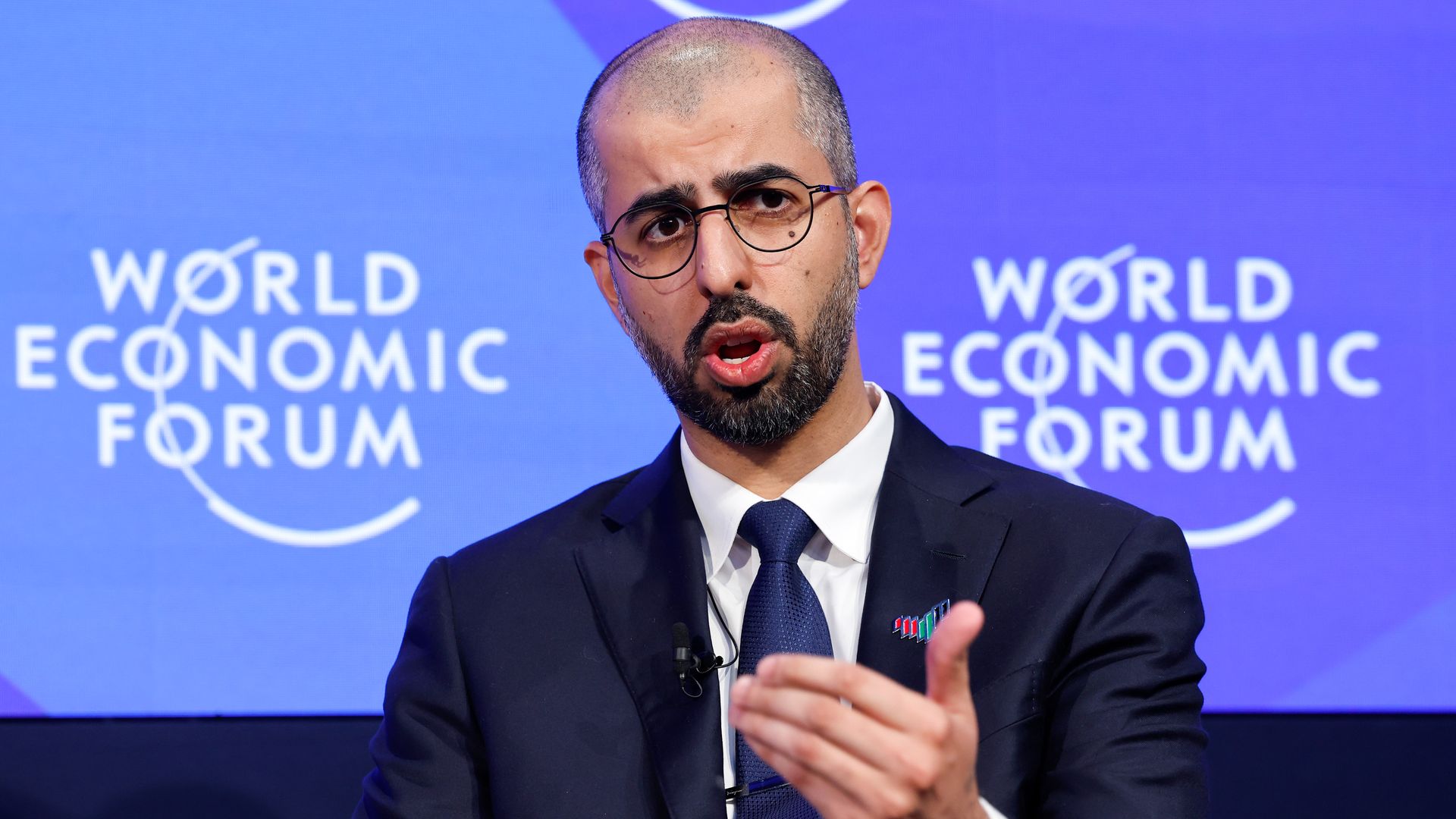 The fight to be an AI global superpower is still anyone's game, but the United Arab Emirates is poised to disrupt.
What's happening: The country's Technology Innovation Institute surprised many when it released one of the top performing generative AI models in May — the first in the open source Falcon series. But that's just one pay-off from two decades of planning, according to Omar Sultan Al Olama, AI minister for the United Arab Emirates.
Why it matters: UAE wants to transform itself into a world leader through AI — applying its deep pockets and long-range planning to punch above its weight across different facets of AI.
"We went from a traditional government to an electronic government [then] from a mobile government to a smart government, and today to an AI government," Al Olama told Axios.
The 2031 National AI Strategy of the UAE government has big bets ranging from core research to AI hardware manufacturing and backs open source AI.
Al Olama wants UAE to be the leading tech supplier to the Global South — competing with China's "Digital Silk Road" — and that may also increase UAE's ability to diverge from American foreign policy.
The intrigue: Al Olama's vision has echoes of Amazon's aim to offer end-t0-end AI services, perhaps no coincidence given the Falcon models trained on AWS services.
Zoom out: Al Olama is driven by FOMO — the fear of missing out another revolution as big as the printing press.
"The only people in the world that banned it [the printing press] was the Arab Muslim empire— because of fear of the unknown. We are in the year 1455 [again] today," and they are not going to make the same mistake, he said.
Put people first and plan ahead, Al Olama recommends prioritizing "quality of life" over productivity gains when implementing AI.
Infrastructure from roads to solar power tops that list: "Using AI, you can get [a] 20% or 30% increase in capacity without building more infrastructure," he said.
AI literacy is key: "tell them how they can use it," via introduction to the tech, ethics education, and regulatory certainty, he said.
"We want to be the country that provides solutions for countries that are not able to develop AI solutions internally," he said of the UAE's global economic goals around AI.
He considers many early efforts at global rules "non-starters" because they aren't inclusive of all world powers and developing economies.
What's happening: UAE's $1.5 trillion sovereign wealth fund still controls GlobalFoundries, one of the five biggest semiconductor fabricators, after its 2021 U.S. IPO.
Oxford University has offered specialized AI training to Emirati officials since 2018, creating an "army of AI leaders," while the government runs AI camps for school students: "We want them to know that this is a technology that will have a lot of good and evil," Al Olama said.
In addition to the Technology Innovation Institute, which produced the Falcon models, UAE now has a university dedicated solely to AI — its researchers helped to build Jais-chat, the most popular Arabic language chatbot.
Yes, but: The UAE government expects close consultation around any AI deployment in the country, including through a male-dominated AI Council.
UAE's AI ecosystem can afford to live without private capital, but it might benefit from a greater diversity of perspectives, whether from the private sector, women or other groups.
At just under 10 million, UAE's population is smaller than Michigan's.
What's next: The UAE's Advanced Technology Research Council plans to launch a state-backed AI company by the end of the year.
Go deeper