Far-righters bash GOP panel chair for leaving budget talks to attend fundraiser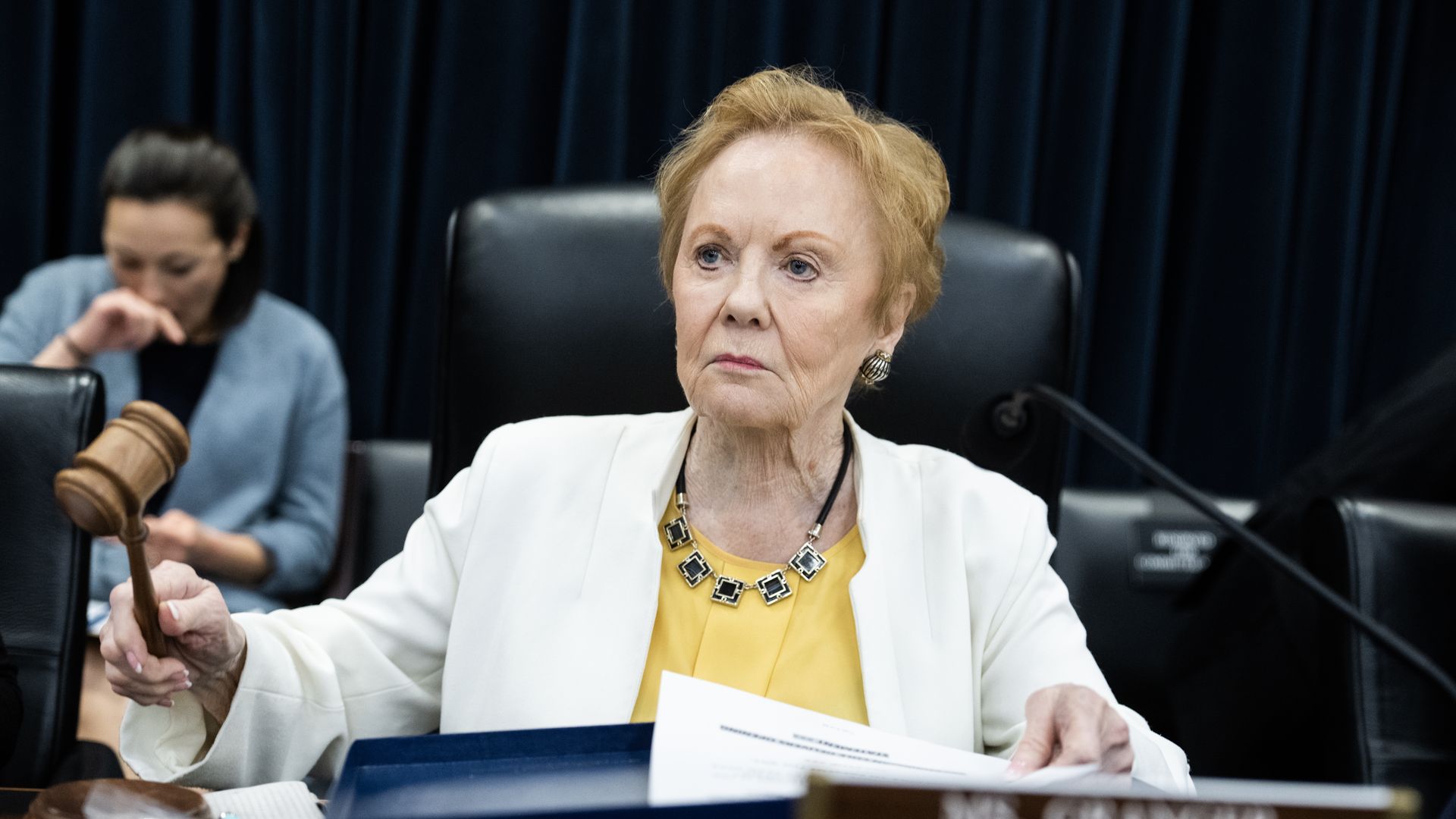 House Appropriations chair Kay Granger (R-Texas) is under fire from far-right Republicans for leaving a special meeting called to discuss ways to fund the government so she could attend a fundraiser.
Why it matters: Granger's departure a few minutes into the meeting Wednesday angered conservative hardliners — and came as GOP lawmakers continued to struggle to come up with a funding plan with a government shutdown looming on Sept. 30.
The flap over Granger also reflects the increasing tension among House Republicans, whose divisions over proposed budget cuts have made a shutdown seem likely.
Zoom in: Rep. Matt Gaetz (R-Fla.) — part of a group blocking leadership's push to pass a temporary funding bill to keep the government open — says Republicans "need to fire" Granger, adding that she didn't participate in Wednesday's meeting or in working up two appropriations bills still in committee.
Wednesday's meeting among Republicans was aimed at trying to forge a plan to fund the government amid increasingly angry rhetoric over the budget impasse.
Granger left the 4 p.m. meeting to attend a 4:30 reception for her that was on the rooftop of a lobbying firm. Attendees paid $1,000 to attend, according to an invitation obtained by Axios.
What they're saying: "When House Republicans were negotiating a deal to pass single-subject spending bills, Appropriations Chairwoman Kay Granger left to collect checks at a fundraiser with lobbyists" Gaetz told Axios.
"With one week to go before a government shutdown, she's collecting lobbyist money instead of doing the work she should've been engaging in since January."
"I think it shows poor judgement and leadership, and how broken and tone deaf Washington is to America," Rep. Tim Burchett (R-Tenn.) said.
The other side: Granger's allies have defended her leadership on appropriations bills, accusing Gaetz — who has threatened t0 force votes to oust Speaker Kevin McCarthy (R-Calif.) from leadership — of fueling chaos within the conference.
"Matt Gaetz fundraises whenever he holds the rest of us hostage," one GOP lawmaker said, arguing that Gaetz's criticism was unfair.
One senior GOP source noted that Granger set budget levels below what was agreed upon between the White House and Congress in the debt ceiling deal earlier this year, telling Axios that far-right critics' "goalposts keep moving."
Conservative outside groups including the Heritage Foundation have praised the bills crafted under Granger's watch that cut what the foundation described as "woke" programs, including some involving "critical race theory."
The big picture: Removing Granger from her chairmanship would require action from the House GOP Steering Committee, the panel tasked with determining who chairs and sits on committees.
Conservative hardliners have dealt a string of blows to McCarthy in recent days, forcing leadership to cancel a procedural vote on a bill to temporarily fund the government and tanking two votes needed to advance a bill to fund the Pentagon.
Go deeper