WWE founder Vince McMahon sets the stage for his possible exit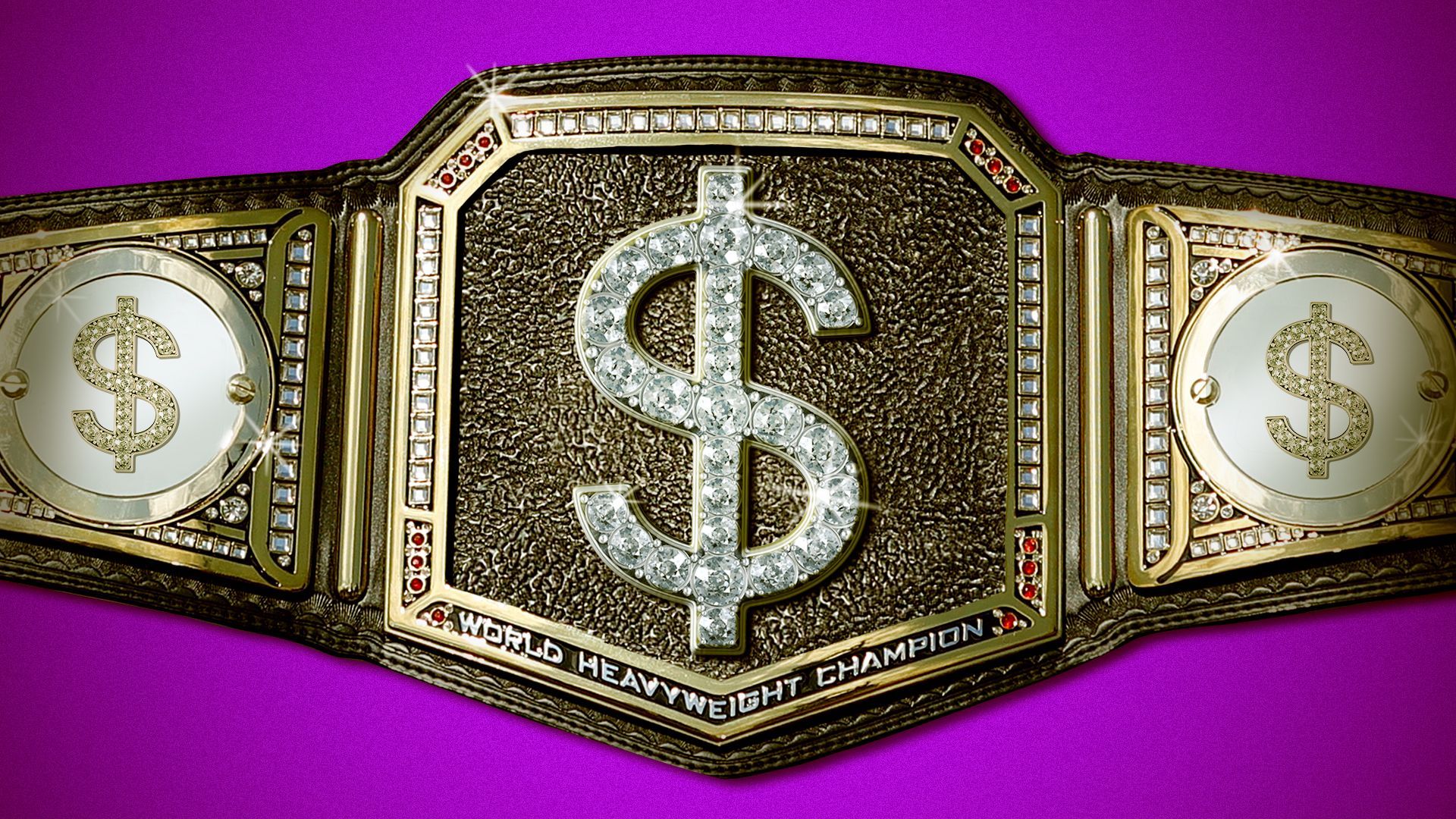 Pro wrestling magnate Vince McMahon is hinting that he wants out of the family business, according to regulatory filings tied to WWE's recent merger with the UFC.
Driving the news: The new combined entity, TKO, has registered all of McMahon's shares for sale, thus enabling him to avoid the lockup period that applies to other TKO stockholders like Endeavor and Silver Lake.
McMahon currently holds around 28.84 million TKO shares, which was valued at $3 billion as of yesterday's market close.
Behind the scenes: TKO first disclosed its registration plan on page 184 of an SEC filing early last month, and neither the company nor McMahon is commenting further.
On first glance, this simply seems to be about giving McMahon flexibility. Or maybe even giving TKO flexibility, given the ongoing investigation. Particularly given that the subsequent registration statement, filed last week, doesn't include any underwriters.
But the that same filing says that McMahon, alongside two other TKO executives, "will be selling stockholders in this offering."
That's a definite verb tense, penned by lawyers who are paid a lot of money to be accurate.
Why it matters: McMahon is one of TKO's greatest assets, given his institutional knowledge of the business. That's why he participated in listing day at the New York Stock Exchange last Tuesday, despite being on medical leave related to spinal surgery, posing for photos with Endeavor CEO Ari Emanuel and UFC boss Dana White.
But he's also one of its greatest liabilities. Not only for past misconduct, including payoffs to cover up alleged sexual misconduct, but because in July he was served with both a federal search warrant and a federal grand jury subpoena — although the nature of the investigation is unclear, and McMahon hasn't been charged with a crime.
TKO itself says in a regulatory filing: "McMahon's membership on our Board could expose us to negative publicity and/or have other adverse financial and operational impacts on our business. His membership also may result in additional scrutiny or otherwise exacerbate the other risks described herein. Any of these outcomes could directly or indirectly have adverse financial and operational impacts on our business."
Neither TKO nor McMahon is commenting.
Go deeper