Scooter consolidation continues with Bird's acquisition of Spin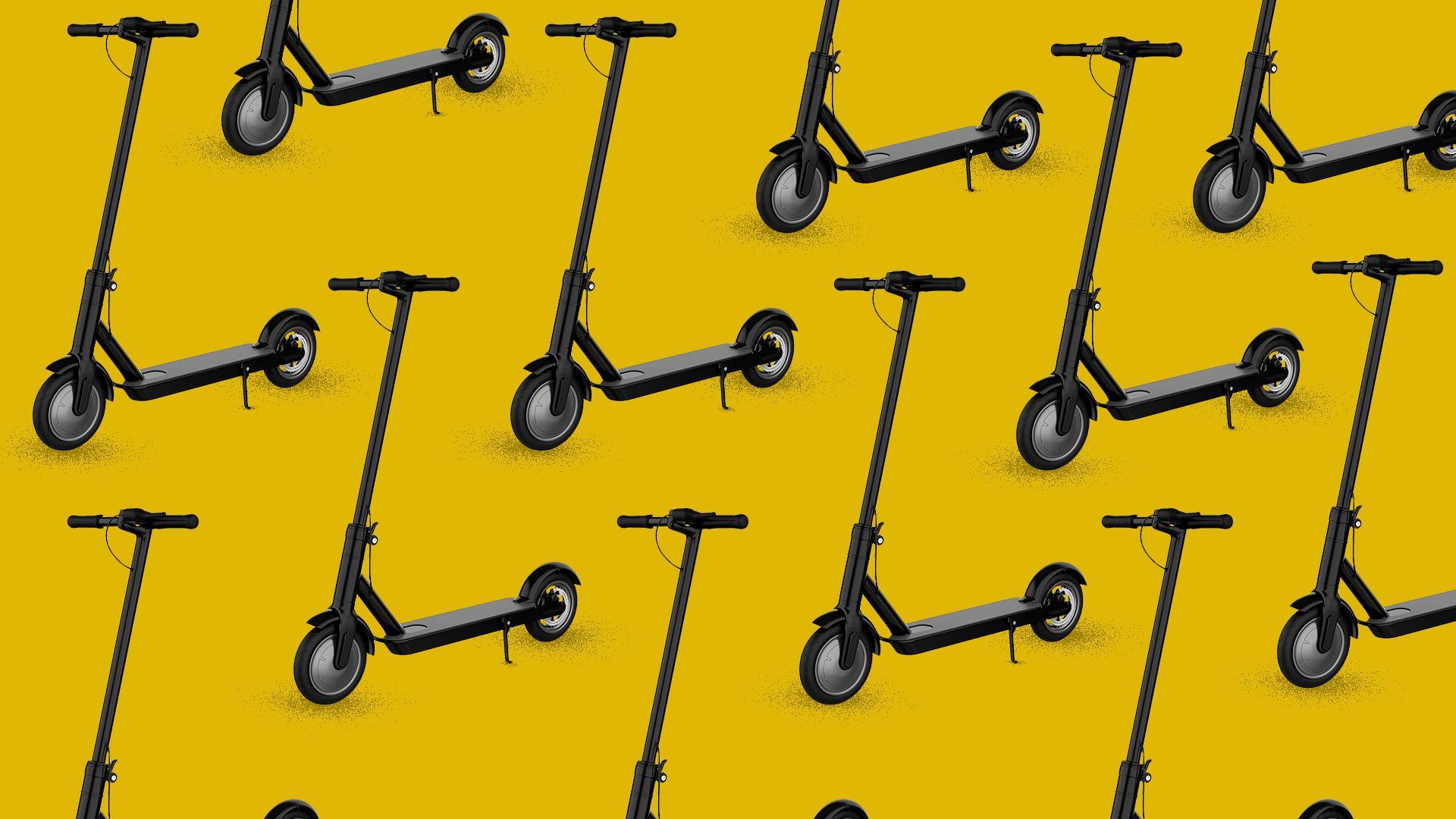 San Francisco-based scooter rental company Spin has become the industry's "hot potato." Its rival Bird just acquired it from European peer Tier, which acquired it just 18 months ago from Ford, which acquired it in 2018.
Why it matters: Bike and scooter rental companies are playing consolidation musical chairs.
The big picture: In the earlier years of so-called "micromobility" (aka scooters and bicycles) new companies cropped up around the world, some with a regional focus, and some with more global ambitions.
Since then, some have shut down, others have bought and others sold to rivals and international peers as tough margins, regulatory hurdles, and changes in consumer behaviors have added challenges to the industry.
And since Bird went public in 2021 by merging with a blank check company, it's struggled as well.
Between the lines: "It was always part of our plan to be acquisitive and it was always part of the plan to consolidate," says Bird president Stewart Lyons, who joined the company at the beginning of the year following a merger with the scooter company's Canadian counterpart.
Lyons, who previously worked in telecom, says that consolidation in this type of regulated industry was inevitable. Even Bird's outsourced model of independently-managed local fleets (something akin to franchises) have consolidated down to one or two per market, he notes.
Details: Bird paid $19 million, "including $10 million in upfront cash, $6 million in a vendor take back and $3 million as a hold back," per the press release.
The company acquired all of Spin's assets and plans to continue operating both brands.
Although Lyons says that nearly all of Spin's city operations are profitable, the company will evaluate them on a case-by-case basis and may decide to shutter some.
The intrigue: The acquisition also marks Bird's return to San Francisco.
In February, Bird announced its departure from San Francisco, citing bureaucracy and fines making business unprofitable.
The bottom line: We're unlikely to be done with scooter M&A.
Go deeper