Lawmakers make bipartisan push on U.S. competitiveness with China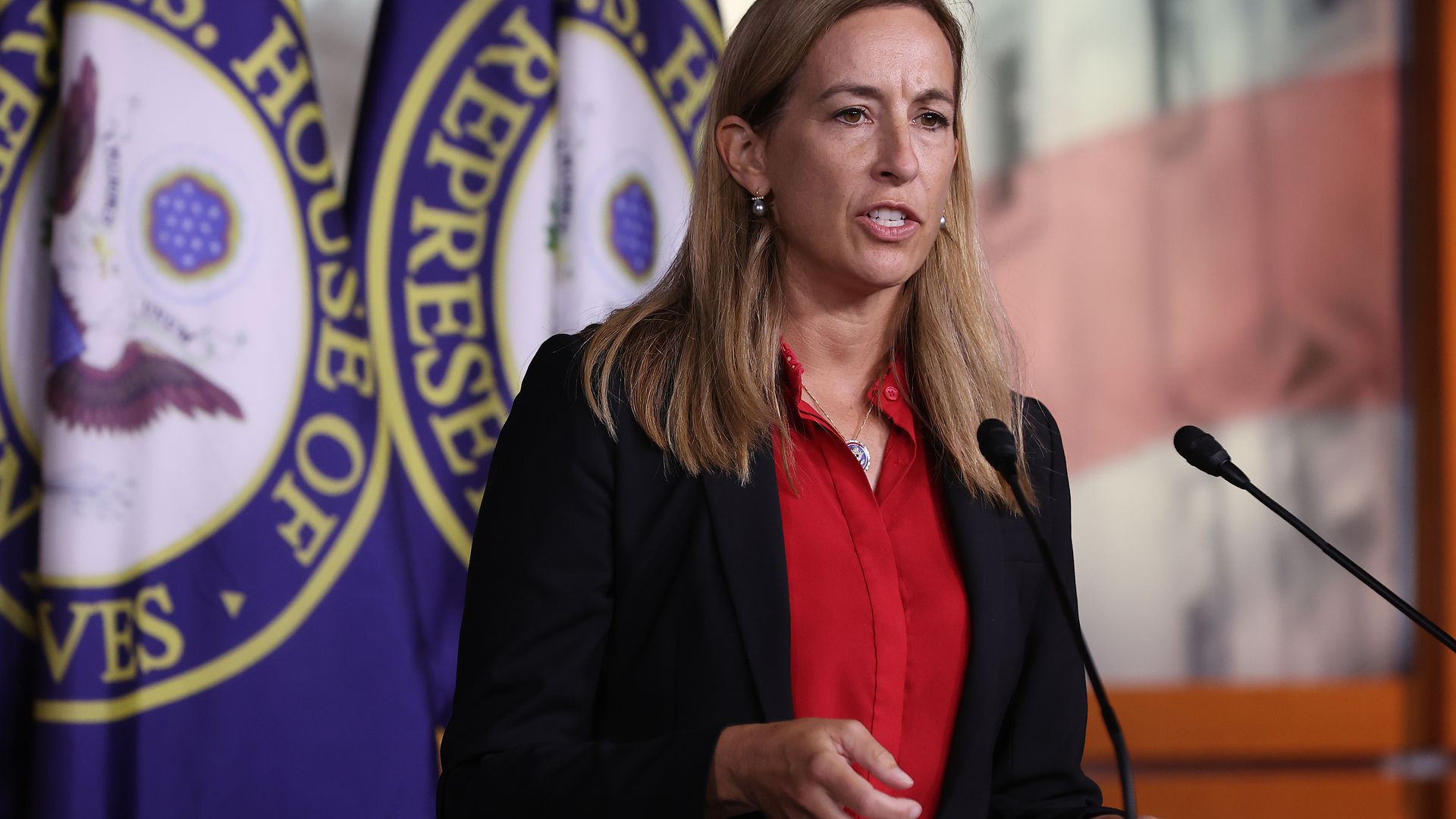 Several lawmakers from both sides of the aisle are calling for the U.S. to take stronger measures to push back against ongoing unfair trade practices and industrial espionage coming from China.
Why it matters: A year after the passage of the CHIPS Act, there's still bipartisan appetite in Congress for more action to promote U.S. technological competitiveness.
Driving the news: On Monday, Rep. Mikie Sherrill (D-N.J.) introduced the Leading Global Innovation Resolution, which calls for further action to counter Beijing's "Made in China 2025" plan for dominance in emerging technologies.
Both the chair and ranking member of the House Select Committee on the Chinese Communist Party signed on as co-sponsors of the resolution.
At a hearing on Tuesday, Rep. Brian Babin (R-Texas), a member of the House Science, Space, and Technology Committee, said that the CHIPS Act was a good step towards bolstering U.S. competitiveness but it needs better and more efficient implementation.
What they're saying: "There are fundamental challenges that must be overcome for the CHIPS programs to be a success," Babin said at the hearing.
"America cannot profit from trade and international collaboration if China and other nations are allowed to steal intellectual property or cutting-edge research. We cannot afford to settle for business as usual."
It's not just an issue of national strategic significance, Sherrill told Axios in an interview. "Unfair competition from the Chinese Communist Party has had real impacts locally," she said. "It's a New Jersey problem."
What to watch: Sherrill plans to introduce legislation in the coming months that will boost U.S. companies, give the Department of Commerce more tools to fight unfair trade practices and strengthen cooperation with U.S. allies.
"We need to more than simply pass resolutions going forward," Sherrill said. "We need to appropriate funding for research and development, for tech hubs, for the National Science Foundation," and other initiatives.
"These are the ways we are moving our economy forward."
Go deeper