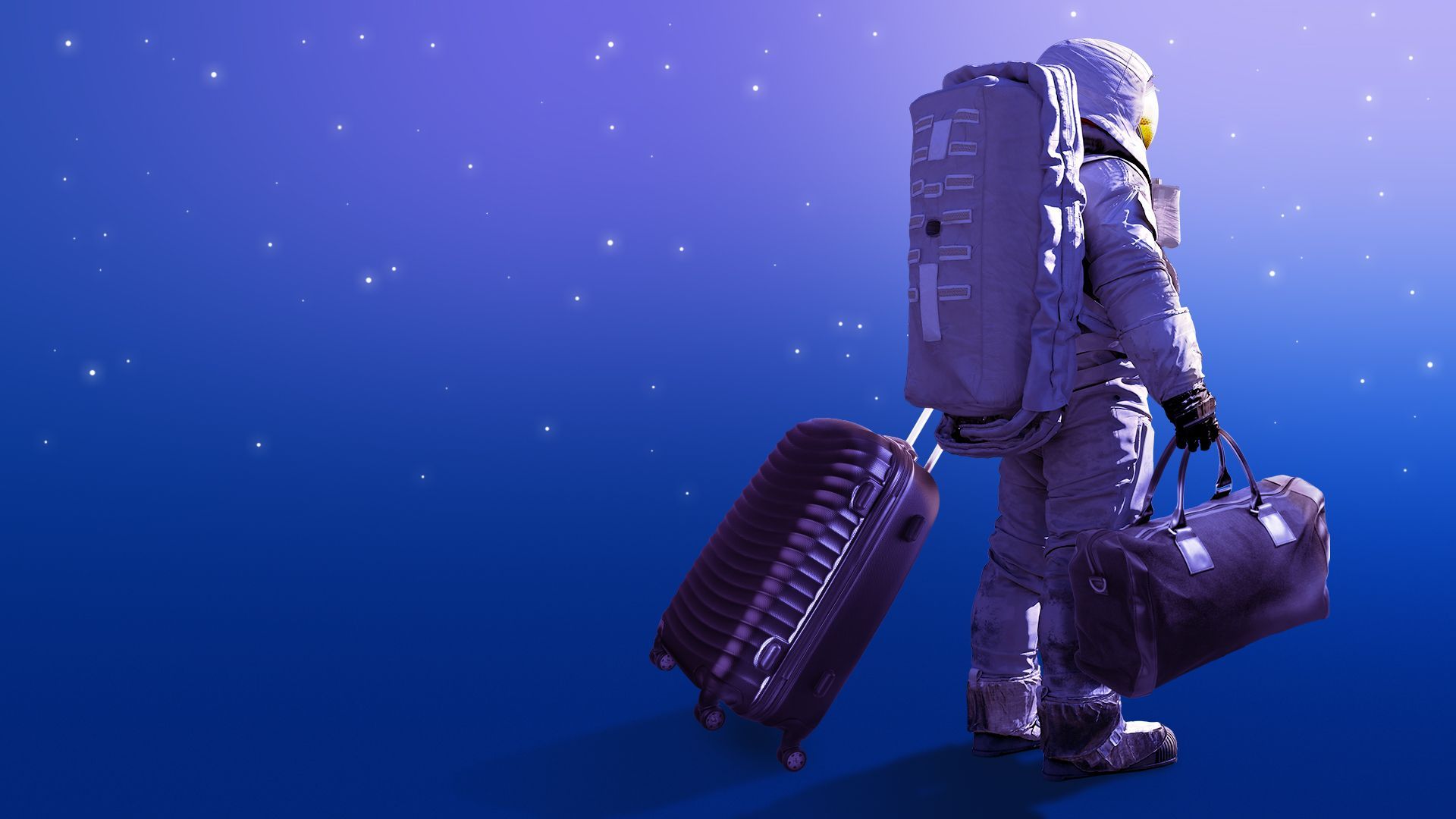 Funding for research that could help NASA keep astronauts healthy and safe while living sustainably in space needs a major boost, according to a landmark report.
Why it matters: NASA plans to send astronauts to far-afield destinations like the Moon and Mars, but to make that happen, the space agency needs to figure out how to mitigate any risks they might be exposed to during their time in space — from radiation to the effects of zero gravity.
Driving the news: The new report from the National Academies of Sciences, Engineering, and Medicine says NASA's Division of Biological and Physical Sciences is "severely underfunded" and needs to see its science budget increased by a factor of 10.
"Research in the space environment has taken remarkable steps over the last decade, but NASA, the rest of the U.S. government, and the wider space community globally have bold exploration plans that require commensurate investments in biological and physical science research," Krystyn Van Vliet, co-chair of the report's steering committee said in a press release.
The study suggests research is needed into how a person's history and genetics could affect their response to a mission in space, how reproduction and growth are influenced by the space environment, and other issues.
The study also recommends more resources are allocated for two major lines of research — one focusing on building "biological support systems" that would let people live in space for more than three years and another that would develop a "sustainable ecosystem" to reduce wasted resources in space.
Between the lines: Biological and physical sciences disciplines can often be siloed, making it harder to solve these problems that cross fields.
"These communities don't always talk with each other to connect the dots or be inspired by techniques developed in other areas," Van Vliet tells Axios.
The team behind the report tried to ask questions that would require a cross-disciplinary approach. "They're going to need to take expertise across all of those disciplines that are more traditionally siloed," she added.
Go deeper