New book shows economic downside of single parenting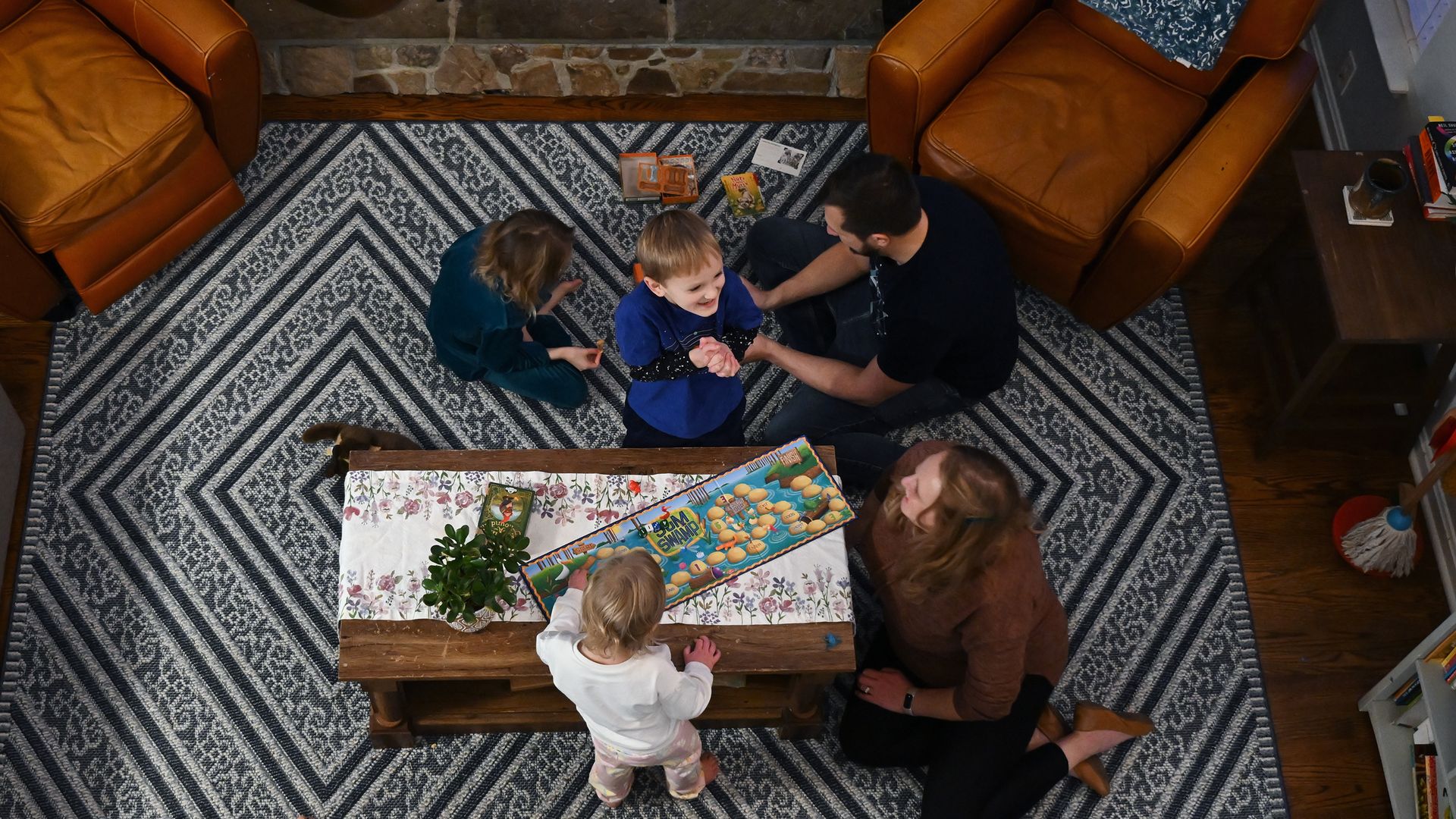 A new book from a leading economist argues that two-parent households are essential for creating the hard-working, educated labor force that fuels long-term economic growth.
Driving the news: Melissa S. Kearney, a University of Maryland economist, argues in "The Two-Parent Privilege," released on Monday, that the structure of families is an underrated factor in economic outcomes.
A top scholar of the economics of family structure, Kearney argues that the public discussion of these issues — especially in elite circles — tends to avoid this truth out of a desire to avoid stigmatizing single parents.
In particular, she finds that single-parent households tend to contribute to economic inequality in light of the challenges of supporting a household on one income.
What they're saying: "Given that children from two-parent homes are, in general, better situated to do well in school, graduate high school and college, and have higher earnings as adults, we should be concerned that 25 percent of U.S. kids live with only one parent," Kearney tells Axios.
"Strengthening families and increasing the share of U.S. kids growing up in healthy, stable two-parent homes would mean that more kids would be better positioned to thrive and ultimately to make positive contributions to the workplace and society," she adds.
Go deeper