GOP megadonor undecided who to support in Republican primary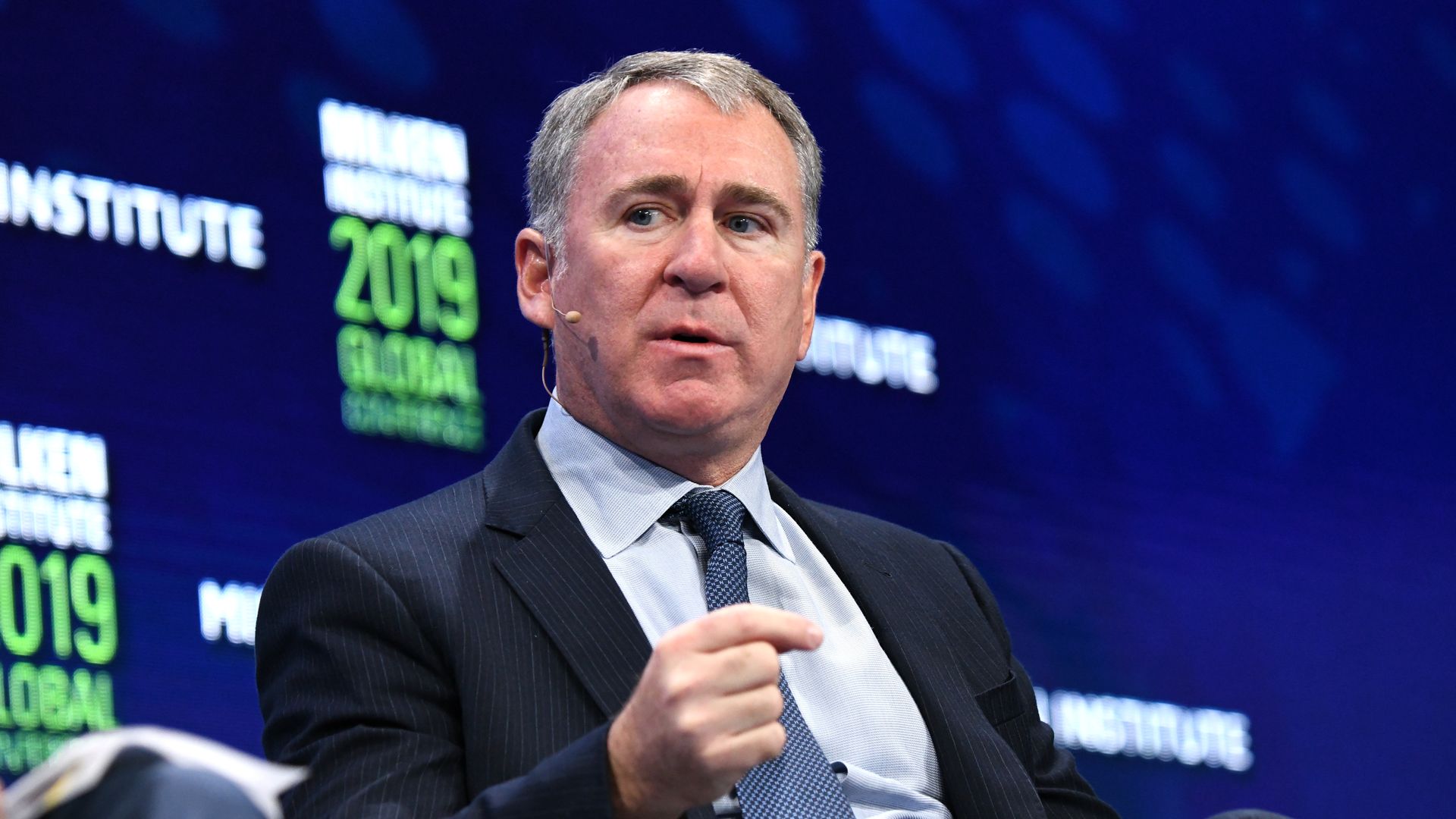 Republican megadonor Ken Griffin has not yet made up his mind over who to support in the 2024 Republican primary, he told CNBC in an interview airing Monday.
Why it matters: Griffin, the founder and CEO of hedge fund Citadel, last November said that he would support Florida Gov. Ron DeSantis before he officially launched his campaign, but now, he's not so sure.
Driving the news: "Look, if I had my dream, we'd have a great Republican candidate in the primary who was younger, of a different generation, with a different tone for America," Griffin, who has an estimated net worth of $35 billion, said.
"And we'd have a younger person on the Democratic side in the primary, who would have his message for our country."
Griffin gave $5 million in 2021 to a political action committee backing DeSantis' governor reelection bid, according to state campaign finance records.
Zoom in: Griffin expressed skepticism over DeSantis' presidential campaign, which has struggled to gain ground on former President Trump. "I don't know his strategy," he told CNBC, which is airing the full interview at 8pm ET.
"It's not clear to me what voter base he is intending to appeal to," he added, also criticizing DeSantis over his ongoing feud with Disney, which Griffin, blasted as "pointless."
"It doesn't reflect well on the ethos of Florida," he said.
DeSantis' campaign did not immediately respond to Axios' request for comment.
Flashback: Griffin, before DeSantis launched his presidential campaign, told Politico that the U.S. would be "well-served by [DeSantis] as president."
The big picture: Other top Republican donors, unsatisfied with the GOP primary field, have been holding back 2024 money with the hopes of an alternative candidate making a last-minute entry into the race, Axios previously reported.
Go deeper: DeSantis' small-dollar donation ratio ranks near bottom of GOP field
Go deeper