Need to borrow $1 million anonymously? Head to the blockchain.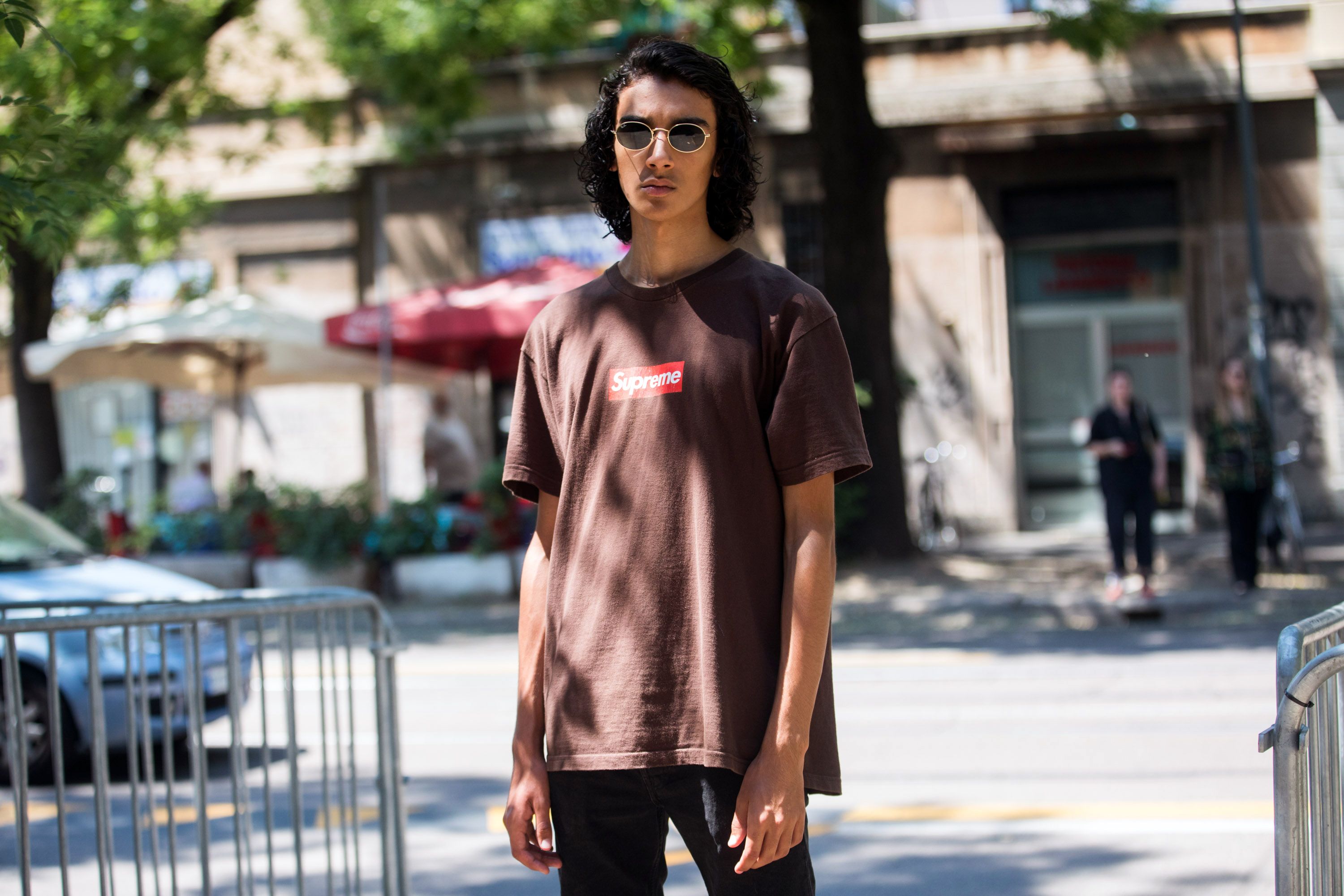 At the beginning of this month, an unknown clothing collector borrowed $1.1 million for a period of just 60 days, at an astonishing interest rate of 40%.
Why it matters: At least some of us still seem to be living in a YOLO world where risk-taking can be an end in and of itself.
How it works: The collector owns 253 T-shirts emblazoned with the Supreme logo, collectively known as the "box logo collection."
He handed over the collection to a company called 4K and received an NFT in return.
If he doesn't repay a total of $1,172,328.77 at the end of next month, he will lose his ownership of that NFT. The new owner will be the person who lent the $1.1 million.
Whoever owns the NFT can either sell it or burn it. The act of burning it is designed to redeem the T-shirts, in an act that grants legal real-world title to them.
Between the lines: The collection was sold by the private-sales arm of Christie's, which means we don't know when exactly it was acquired or what the price was, although it was likely in the neighborhood of $2 million.
That makes the collection valuable and credible enough that specialist lenders like Bank of America's Jane Heller would be happy to lend against it at a rate much lower than 40% and a maturity date measured in years rather than days — if the owner were one of her clients.
The intrigue: Why, then, would the buyer of this collection take out such a high-interest loan?
One possibility is that he's the kind of person that regulated financial institutions won't lend to.
4K, the platform in charge of ensuring custody of the T-shirt collection, did not respond to my questions about their KYC (know your customer) protocols, but they're almost certainly significantly less stringent than those to be found at, say, Bank of America.
My favorite theory is that the borrower could take out a conventional asset-backed loan, but not quickly enough to be able to get the cash in time to be able to bid on Princess Diana's black sheep sweater, which sold this week to an online bidder for $1,143,000.
My thought bubble: In my book, "The Phoenix Economy," I diagnose "a new class of investors" who "don't begrudgingly accept risk as the necessary price they need to pay in order to generate high returns, so much as they actively seek out risky investments, partly because of the potential returns but also in large part because the risk itself is what makes investing fun."
The bottom line: The T-shirts in the collection can't ever be worn. Perhaps, then, borrowing against them is the only other way to get a thrill from them.
Go deeper