How EV worries are helping fuel the historic UAW strike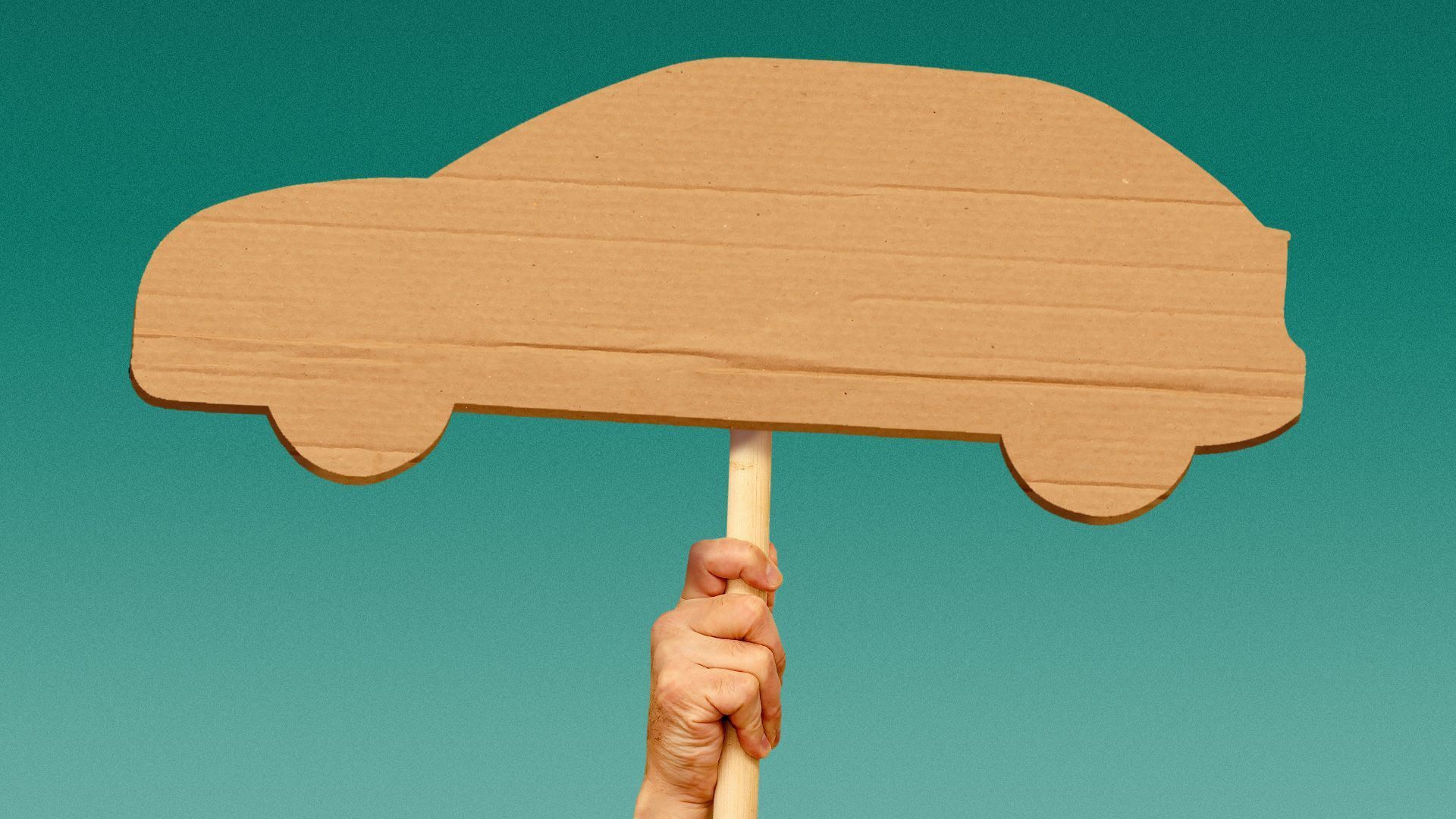 The electric vehicle stakes are high as the United Auto Workers begins its unprecedented strike against General Motors, Ford and Stellantis.
Why it matters: The strike can't be untethered from the EV transition as Detroit automakers invest heavily in electric models.
The big picture: "We will not let the EV industry be built on the backs of workers making poverty wages while CEOs line their pockets with government subsidies," UAW President Shawn Fain said in an op-ed.
The other side: Automakers want a deal that ensures they can compete with non-unionized automakers like Tesla, which already has a cost advantage over the Detroit Three.
"We are disappointed by the UAW leadership's actions, despite the unprecedented economic package GM put on the table," GM said, citing an offer of "historic" wage increases.
What they're saying: "We believe a strike lasting longer than 4 weeks would be a body blow to the EV ambitions of GM and Ford in 1H24 and delay many aspects of this initial important EV push," WedBush Securities analysts said in a note.
The bottom line: Detroit faces tough choices. A long strike hurts their EV rollout, while UAW demands mean big costs that put upward cost pressure on EVs.
"Tesla is the clear winner in this unfortunate situation now developing in Detroit," WedBush said.
Editor's note: This story originally published on Sept. 15.
Go deeper