Philanthropies boost support for BIPOC-led groups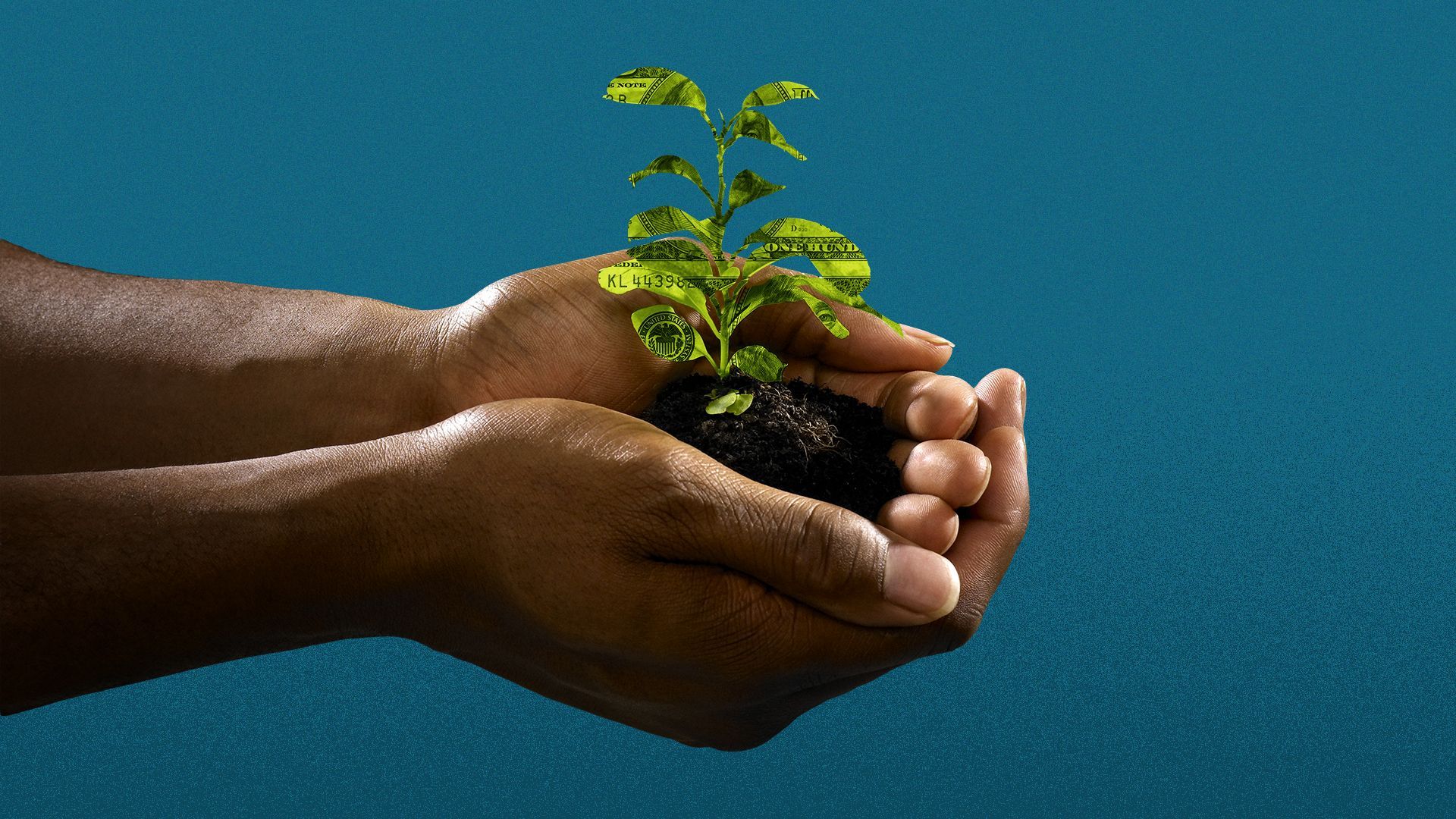 More big players in the climate funding world have ramped up support for various organizations led by people of color.
Driving the news: The Climate Funders Justice Pledge is today releasing data on 10 more foundations.
The CFJP urges donors to pledge at least 30% of their climate funding to people of color (BIPOC)-led, justice-focused groups within two years and commit to transparency.
Back in 2021-2022, the heavyweight Rockefeller Brothers Fund provided 35% to BIPOC-led groups, compared to 21% two years prior.
During that period, the separate David Rockefeller Fund jumped from 17% to 37%. The MacArthur Foundation improved from 16% to 20%.
Others already exceeding the CFJP threshold went even higher, including the Nathan Cummings Foundation reaching 77%.
Why it matters: While support is growing, BIPOC groups have historically received a very small share of climate philanthropy.
Yet communities of color and the poor face disproportionately high climate burdens.
The big picture: "To successfully combat the climate crisis, you have to empower the communities that are the closest to the impacts of the climate crisis, because they are often the closest to the solutions," CFJP campaign manager Abdul Dosunmu tells Axios.
Catch up fast: The new data follows other heavyweights whose progress metrics the CFJP — a 2-year-old project of the Donors of Color Network — has already revealed.
Donors, including the Kresge Foundation and Pisces Foundation, have exceeded the target.
The intrigue: The latest data shows what's feasible more broadly, Dosunmu said.
"One of the challenges that we confront in talking to these funders is that we'll hear a wide range of reasons why they can't take the pledge," he said.
"One of the core messages of this funding data, coming from some of the largest lenders in the country, is that not only is it important to do, but it is possible to do."
"It is possible, within two years, to transform how you think about grant-making. It is possible to transform, within two years, how you're reaching out to communities."
Threat level: Dosunmu sees a crosswalk between foundations and resources under the climate law and White House environmental justice efforts for helping hard-hit communities.
Private money can help BIPOC-led justice groups build capacity to access resources they have long fought to make available.
"Closing the disparities in private philanthropy will help us close disparities in federal government dollars," he said.
What we're watching: The group's ongoing engagement with other climate philanthropies, including the mammoth Bezos Earth Fund.
Go deeper