New on streaming: "The Other Black Girl" and "The Morning Show"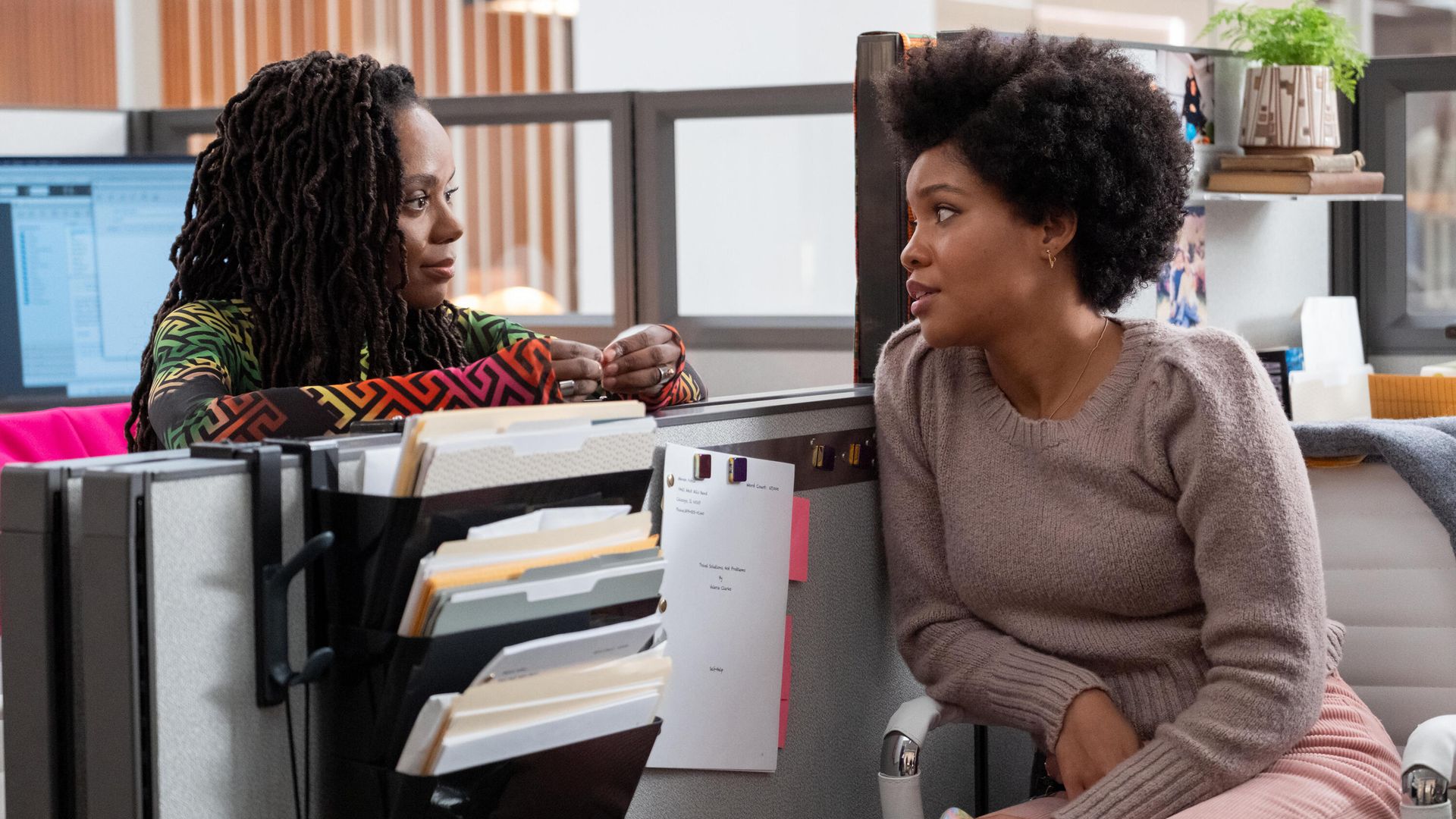 Check out two new titles based on bestselling books, plus a new season of "The Morning Show."
Here's what's new on streaming this weekend.
What's happening: This dark comedy follows Nella, the only Black female employee of a well-known publishing company who unknowingly becomes part of a conspiracy after another Black woman is hired.
The intrigue: Rashida Jones ("The Office," "Parks and Recreation") is an executive producer of the series based on Zakiya Dalila Harris' novel of the same name.
Quick takes: The series shines a satirical light on the issues surrounding diversity in corporate America while also telling a unique and interesting story that kept me hooked throughout the 10-episode run.
The intrigue: This rom-com about a pair of strangers who fall in love during an airplane ride from New York to London is produced by the team behind the "To All the Boys" franchise. The story is based on "The Statistical Probability of Love at First Sight" by Jennifer E. Smith.
What they're saying: In an interview with Axios, the author described why her book, which was published in 2012, has stood out among other young adult romance stories.
"It's not just a romance. It's about family, finding yourself, literature, travel, being outside of your comfort zone and connecting with other people," Smith says.
Quick takes: It's whimsy, adventurous and romantic, with references to Shakespeare and Dickens added by screenwriter Katie Lovejoy..
What's happening: Jennifer Aniston and Reese Witherspoon return for the third season of this drama about the world of morning news. The future of UBA is in question after a tech company takes a financial interest in the network.
The intrigue: The Emmy-winning drama has already received an early renewal for season four.
This new HBO documentary reveals the mystery surrounding the life of the late Donyale Luna. Born in Detroit as Peggy Ann Freeman, Luna would become the first Black supermodel to grace the covers of Harper's Bazaar (1965) and Vogue (1966). Available now.
Director Greg Whiteley ("Last Chance U," "Cheer") is behind the camera for this docuseries about the survival of a Louisville-based gym for aspiring pro wrestlers. Alumni of the gym include Brock Lesnar, John Cena, Randy Orton, Dave Bautista and The Miz. Available now.
The life of former NASA flight engineer José Hernández was the inspiration for this film. Michael Peña ("Ant-Man," "CHiPs") stars as Hernández, a Stockton, California, native who was a migrant farm worker as a child before becoming an engineer and astronaut. Available Friday.
This drama series is inspired by a real armed robbery that took place in London in 1983. The suspects stole gold worth about $32.5 million; it was the largest theft in world history at the time. Available Sunday.
Go deeper