NASA releases new UAP report, and finds no evidence of aliens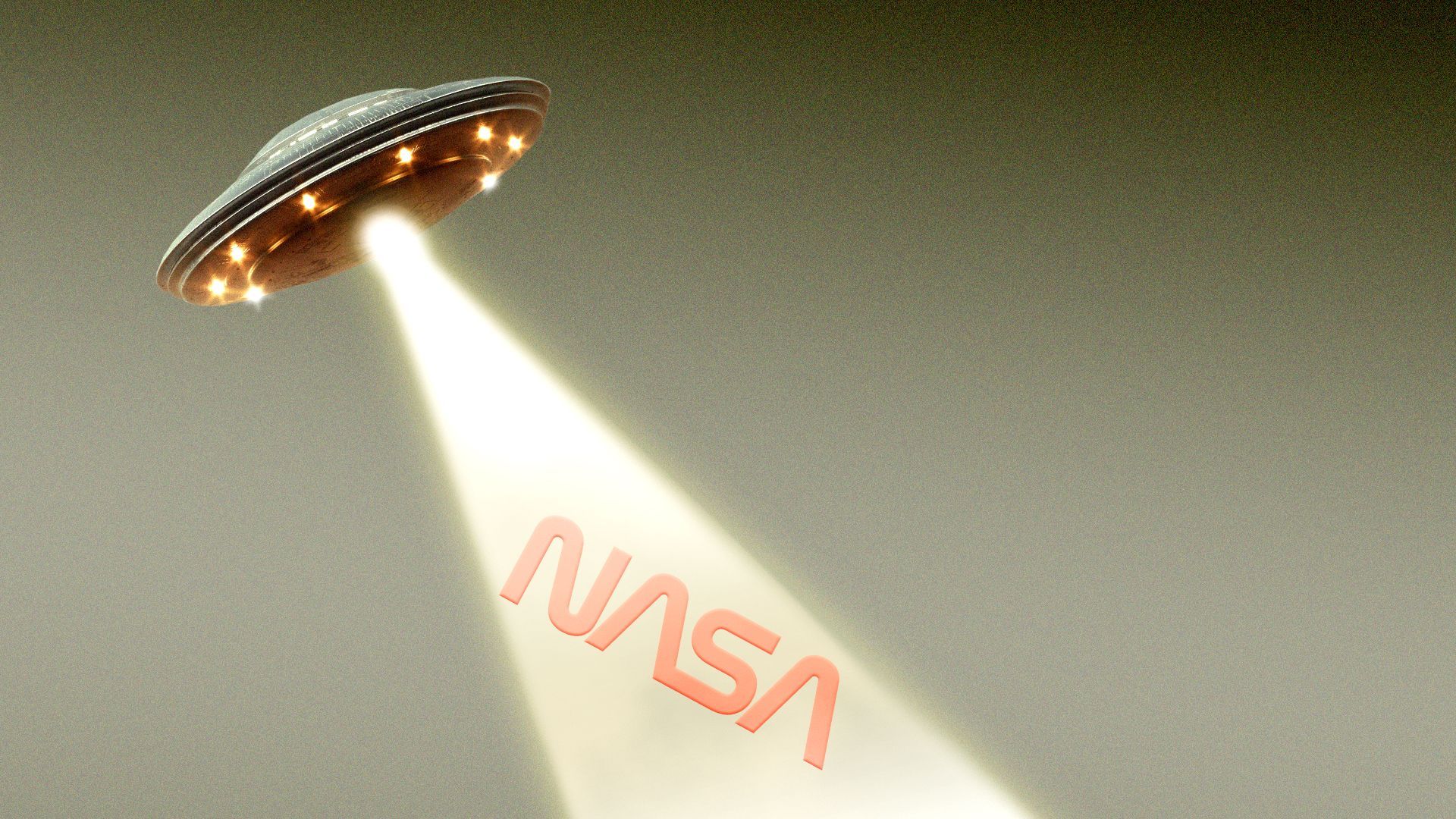 NASA released on Thursday the first report from the unidentified anomalous phenomena (UAP) study team, which found no evidence of aliens but suggests NASA could aid in government efforts to figure out what UAP are.
The big picture: Unlike much of the data on UAP that falls under the purview of the Department of Defense, NASA is focused on making its data unclassified and public, showing the public how science like this is done.
The space agency has also largely focused its scientific search for life in the universe elsewhere, looking for possible signs of microbial life on Mars or understanding the habitability of the oceans of icy moons.
"The NASA independent study team did not find any evidence that UAP have an extraterrestrial origin," NASA administrator Bill Nelson said during a press conference announcing the release of the study. "But we don't know what these UAP are."
Driving the news: The new report suggests NASA should make use of its considerable sensor network to help collect high quality data that could explain what UAP are.
Analyzing UAP data is particularly difficult because researchers often lack multiple measurements and sensor calibration is less than ideal, according to the report.
"The importance of detecting UAP with multiple, well-calibrated sensors is paramount, and NASA could potentially leverage its considerable expertise in this domain to utilize multispectral or hyperspectral data as part of a rigorous data acquisition campaign," the report reads.
The UAP study team was established last year and tasked with the challenge of recommending to NASA how the agency can help with demystifying UAP.
Between the lines: NASA's Earth-observing spacecraft aren't perfectly suited to detecting UAP but those well-calibrated sensors could be used to understand the environments in which these objects appear, giving it context.
"NASA's assets can play a vital role by directly determining whether specific environmental factors are associated with certain reported UAP behaviors or occurrences," the report says.
What to watch: NASA has appointed NASA scientist Mark McInerney director of UAP research to help lead these efforts for the space agency and collaborate across the federal government.
Editor's note: This story was updated after NASA named the director of UAP research.
Go deeper