Databricks now valued at $43 billion, as AI "land grab" intensifies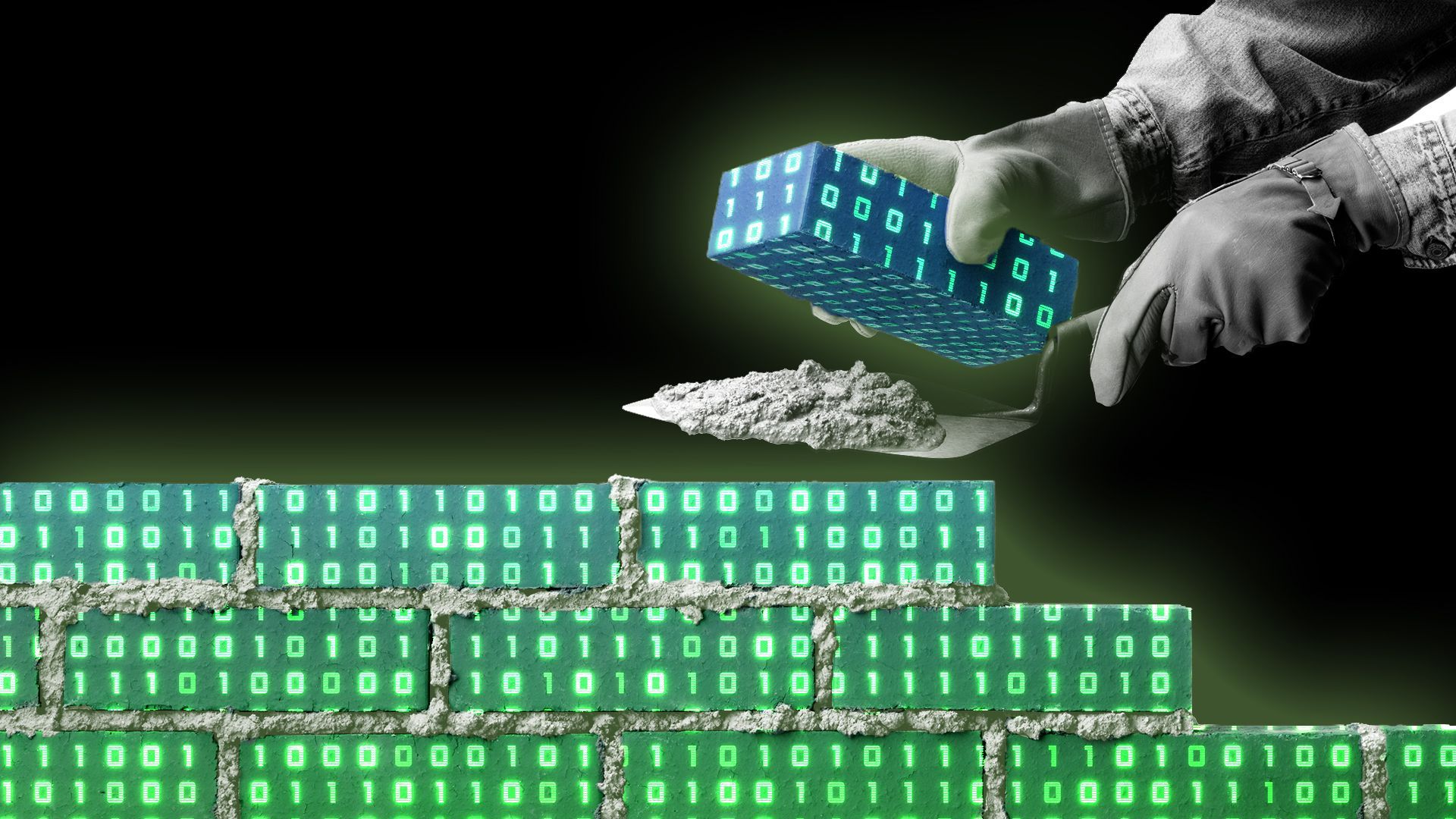 Databricks has become one of the AI sector's most valuable companies, this morning announcing over $500 million in new funding at a $43 billion valuation.
Behind the scenes: CEO Ali Ghodsi says the new round was sparked by inbound interest from chipmaker Nvidia, with whom almost every AI company wants a deep relationship.
T. Rowe Price led the round, which is entirely primary capital, and was joined by Nvidia, Capital One Ventures, Ontario Teachers, Andreesen Horowitz, Baillie Gifford, ClearBridge Investments, Counterpoint Global (Morgan Stanley), Fidelity, Franklin Templeton, GIC, Octahedron Capital and Tiger Global.
The San Francisco-based company now has around 6,000 employees, which is double from when it last raised funding two years ago.
What is does: Databricks describes itself as a data lakehouse architecture and AI company.
Axios AI+ co-author Ryan Heath translates: "They specialize in helping companies organize and manage data, which is really the first barrier to deploying AI. Cloud-based, and their biggest competitor is probably AWS."
Another competitor is OpenAI, which is complicated because Databricks also partners with OpenAI investor Microsoft. "It's the nature of the business," Ghodsi says. "We're both a customer and a competitor, but all of the clouds would rather have our business than not ... It's a land grab right now in AI."
Earlier this year Databricks spent around $1.3 billion to buy large language model training and deployment startup MosaicML.
Zoom out: Ghodsi wasn't in Washington, D.C., yesterday for the AI confab organized by Sen. Chuck Schumer (D-N.Y), but is heartened by the early conversations.
"In Silicon Valley we have a tendency to run away with the tech and laugh at people in D.C. who don't understand," he says. "Then we get to a stage where it's obvious things need to be regulated and both Silicon Valley and D.C. overreact."
Look ahead: Databricks wants to become a public company, with all the internal compliance processes already in place, but is part of a stubbornly large cohort that's waiting for others to go first.
One big issue could be profitability vs. growth. There have been reports that Databricks has massive burn — something Ghodsi wouldn't comment on, before insisting that the company could flip to profitability within two quarters if it felt the need.
His perspective is that the profit vs. growth question is mostly answered by interest rates, which therefore could become a signal for when the company plans to drop its S-1.
Go deeper