Unity rushes to clarify price increase plan, as game developers fume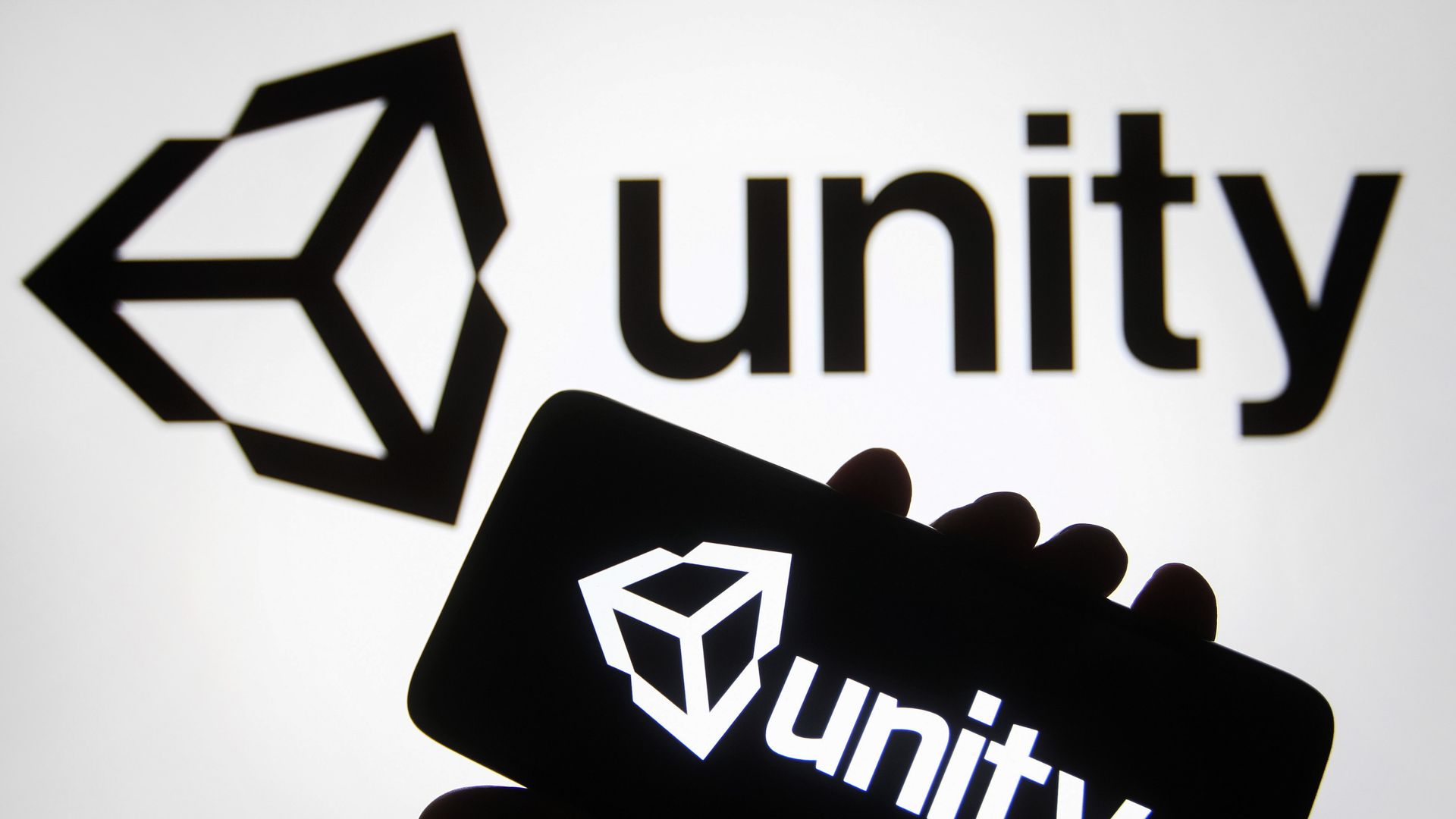 Unity, the tech company behind one of the most popular engines for creating video games, is scrambling to clarify how a price increase for its services will work, after its announcement Tuesday morning broadly infuriated the game development community.
Why it matters: The fees, which Unity said are essential for funding development of its tech, left many game makers wondering if having a hit game through Unity would cost them more money than they could make.
Developers spoke throughout the day of delaying their games to switch to rival Epic Games' Unreal Engine or other services on X, the platform formerly known as Twitter.
But by the evening, Unity exec Marc Whitten was updating Axios on the policies, potentially defusing some concerns raised by game creators.
Details: The new "Runtime Fee" announced Tuesday morning is tied to a player's installations of a game, an action that previously didn't cost developers anything.
With Unity's new plan, developers who use Unity's free tier of development services would owe Unity $0.20 per installation once their game hit thresholds of 200,000 downloads and earn $200,000 in revenue.
Developers paying over $2,000 a year for a Unity Pro plan would have to hit higher thresholds and would be charged with lower fees.
The new fee system will begin at the start of 2024.
Yes, but: Game developers, rallying on X, began fuming immediately that any game enjoying a spike in installations due to a big sale, inclusion in a charity bundle or even just by being included in a popular subscription service like Microsoft's Game Pass, would trigger back-breaking Unity fees.
"Stop it," development studio Innersloth, makers of the hit Among Us, tweeted Tuesday evening. "This would harm not only us, but fellow game studios of all budgets and sizes...."
Another studio, Aggro Crab, called on Unity to reverse its plans, saying that it feared that its next game, set for release to the 25 million subscribers on Game Pass, could incur fees that "threaten the stability of our business."
The intrigue: Unity has scrambled to clarify and in one key case alter what it has said about its policies around the fees.
Zoom in: After initially telling Axios earlier Tuesday that a player installing a game, deleting it and installing it again would result in multiple fees, Unity'sWhitten told Axios that the company would actually only charge for an initial installation. (A spokesperson told Axios that Unity had "regrouped" to discuss the issue.)
He hoped this would allay fears of "install-bombing," where an angry user could keep deleting and re-installing a game to rack up fees to punish a developer.
But an extra fee will be charged if a user installs a game on a second device, say a Steam Deck after installing a game on a PC.
Between the lines: Runtime fees will also not be charged for installations of game demos, Whitten said, unless the demo is part of a download that includes the full game (early access games would be charged for an installation, he noted).
Games offered for charity or included in charities will be exempt from the fees. Unity will provide a way for developers to inform Unity that their games are being offered that way, Whitten said.
As for Game Pass and other subscription services, Whitten said that developers like Aggro Crab would not be on the hook, as the fees are charged to distributors, which in the Game Pass example would be Microsoft.
Runtime fees will also not be charged for installations of game demos, Whitten said, unless the demo is part of a download that includes the full game (early access games would be charged for an installation, he noted).
Of note: Whitten estimates that only about 10% of Unity's developers will wind up having to pay any fees, given the thresholds games need to hit.
What they're saying: "Our core point with this is simply to make sure that we have the right value exchange so that we can continue to invest in our fundamental mission to make sure that we can deliver the best tools for people to make great games."
"It's not fun to get a bunch of angry feedback on any particular day. And I think that that is us needing to clarify some of these points.
"But we're we're listening and we will continue to make sure that we deliver the best that we can."
Go deeper... Unity CEO: Generative AI will make better games, but won't steal jobs
Sign up for the Axios Gaming newsletter here.
Go deeper