August's CPI report is glass half-empty/half-full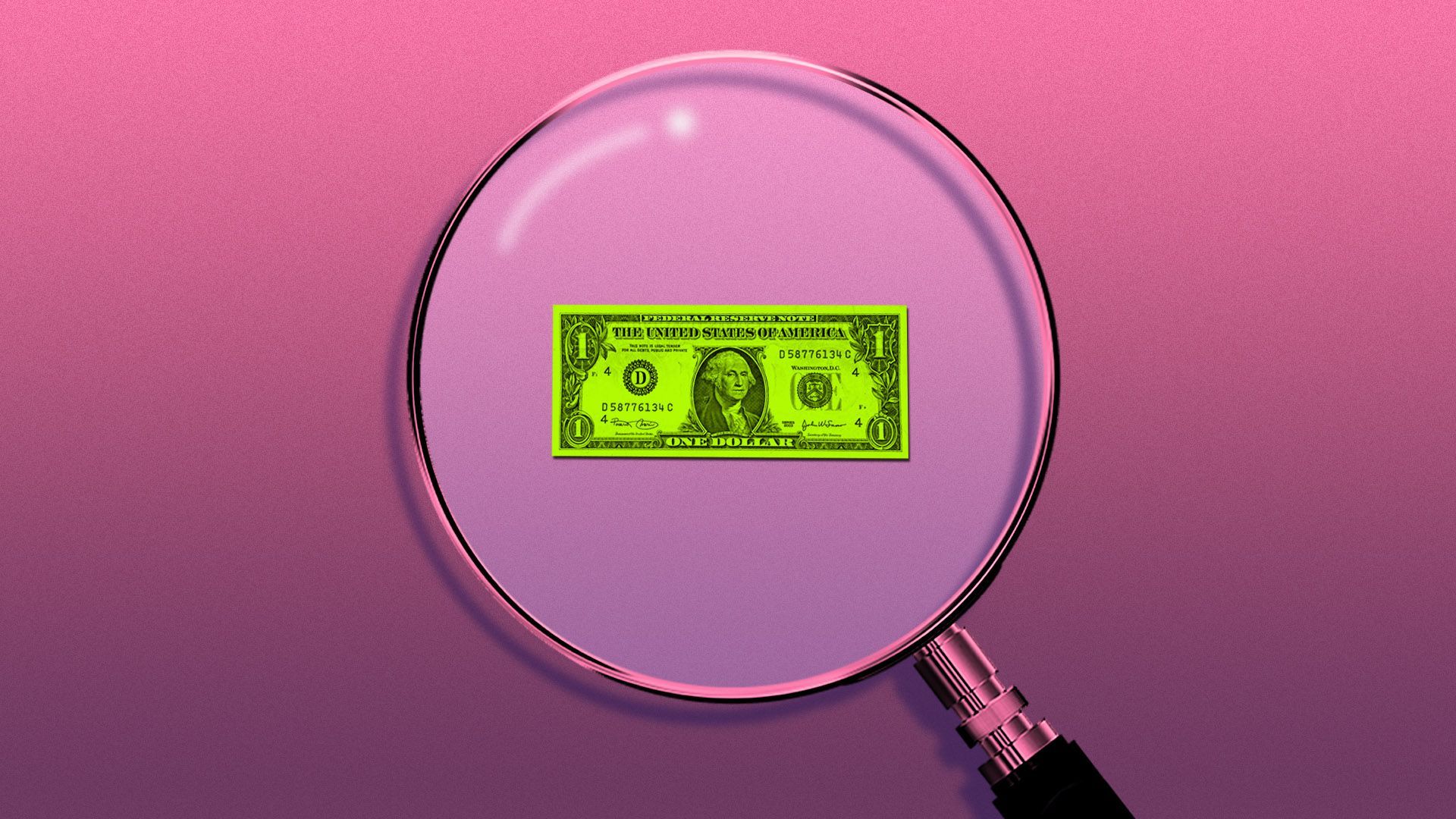 Wednesday's Consumer Price Index report is a split progress report on inflation: Underlying price pressures are receding. But August was a bad month for ordinary Americans' cost of living.
Why it matters: Policymakers focus on the core measure of inflation, which offers a less volatile picture of underlying price pressures across the economy.
But headline inflation — including gasoline prices — shapes the financial well-being of American households.
And that's where the news was bad.
By the numbers: Headline CPI rose 0.6% in August, the largest increase since June 2022. A sharp jump in gasoline prices (up nearly 11%) was the culprit, alone accounting for more than half of the overall monthly increase.
The result was a decline in inflation-adjusted pay: Real average hourly earnings fell by 0.5% in August, breaking a five-month streak of rising pay by this measure.
Yes, but: Excluding energy and food prices, the inflation outlook is encouraging. On a monthly basis, core prices rose 0.3%.
That was a tick hotter than the 0.2% economists expected. But over the past three months, core inflation ran at a 2.4% annual rate, the lowest since March 2021.
It's also within striking distance of the Fed's 2% inflation target, especially considering that CPI runs a bit higher than the Personal Consumption Expenditures Price Index inflation gauge targeted by the Fed.
As such, it cements expectations that the Fed won't raise interest rates at its policy meeting next week.
What to watch: There is potential for a spillover effect from the higher energy prices pushing the headline measure into the gauge watched by the Fed.
What they're saying: "Higher energy costs have rippled through to pricing for public transportation and airfares," Jim Baird, chief investment officer of Plante Moran Financial Advisors, wrote in a note. Transportation services rose 2% in August, while airline tickets surged 5% after three months of price declines.
Upward inflationary pressure from energy prices "is likely to repeat" this month and next, "given the continued rise in oil prices," notes Preston Caldwell, chief economist at Morningstar.
Moreover, energy-driven inflation could create upward pressure on inflation expectations for consumers and businesspeople, which can be self-fulfilling.
The bottom line: For now, the CPI numbers add to a run of data recently that suggests inflation is receding alongside a cooling labor market. But that is little solace for families struggling to afford everyday items.
Go deeper