Most ambulance rides are out of network, report finds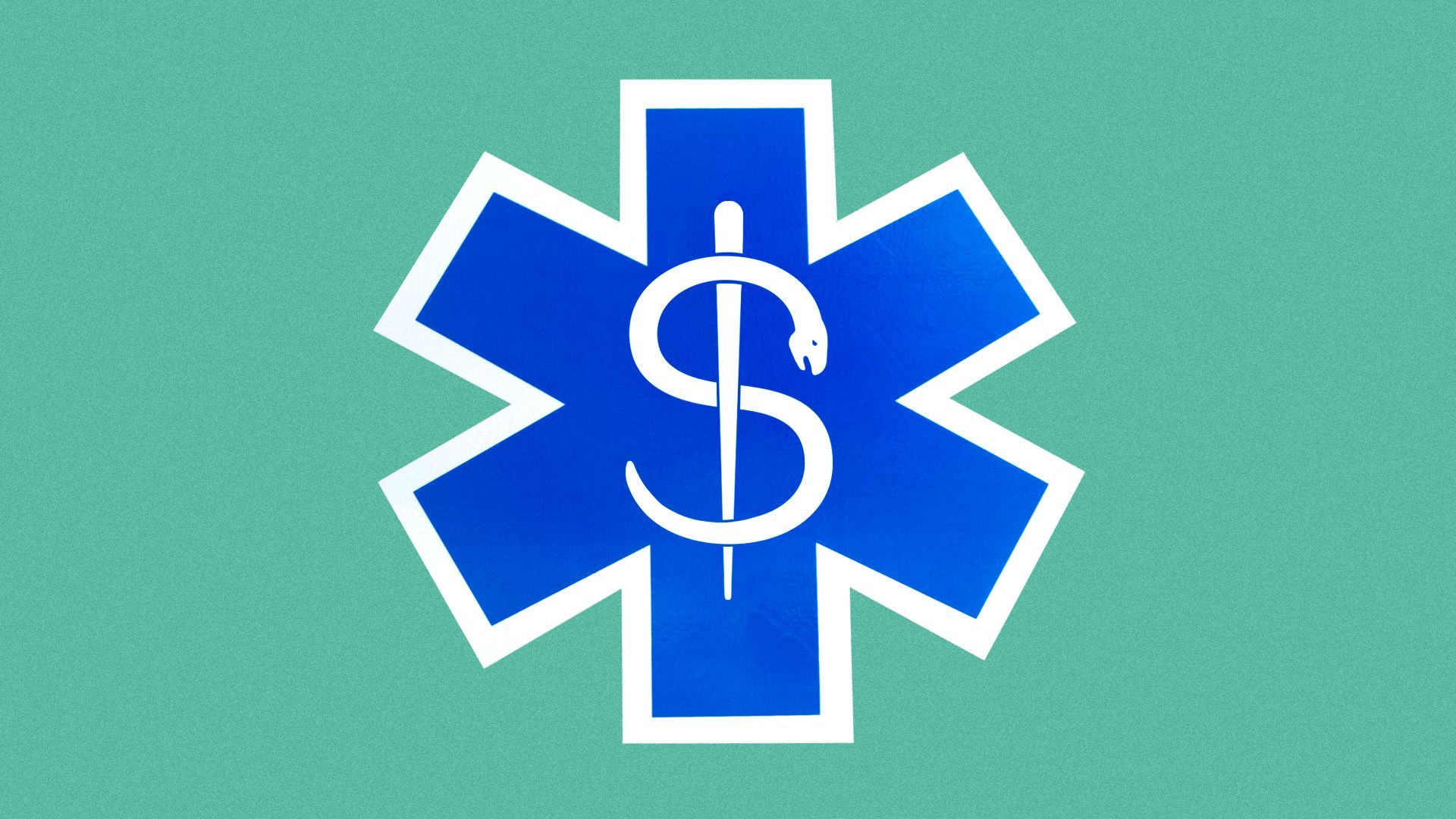 Nearly 60% of ground ambulance rides were out of network in 2022, according to an analysis provided first to Axios by FAIR Health.
Why it matters: Patients can't really shop around for an ambulance ride, but they're getting smacked with major medical bills because their emergency transportation is outside of their insurers' network.
By the numbers: Using its collection of 42 billion private health claims records, FAIR Health found most ground ambulance claims were out of network between 2018 and 2022.
There was a small decline over that time. In 2018, 63.7% of ground ambulance claims were out of network compared to 59.4% in 2022.
Out-of-network claims were essentially evenly split between ambulances with advanced life support services — which can provide a high level of services but also demand higher reimbursement — and those providing basic life support services.
Our thought bubble: The data indicates that ground ambulances likely remain a large source of surprise bills after Congress dropped them from the No Surprises Act, which protects patients from large medical bills when they unknowingly receive out-of-network care.
The No Surprises Act, however, covers services by air ambulances, and some state laws protect against surprise bills for ground ambulances.
A previous study found ground ambulance rides result in surprise bills at least 28% of the time for commercially insured patients. The FAIR Health data indicate the rate may be higher, though not every out-of-network ambulance ride results in a surprise bill.
What we're watching: A congressional advisory committee last month specifically examined the issue of ground ambulance out-of-network costs. The panel plans to issue a report with recommendations in November, per PBS Newshour.
Go deeper