Walmart's new campus aims to have everything a worker could want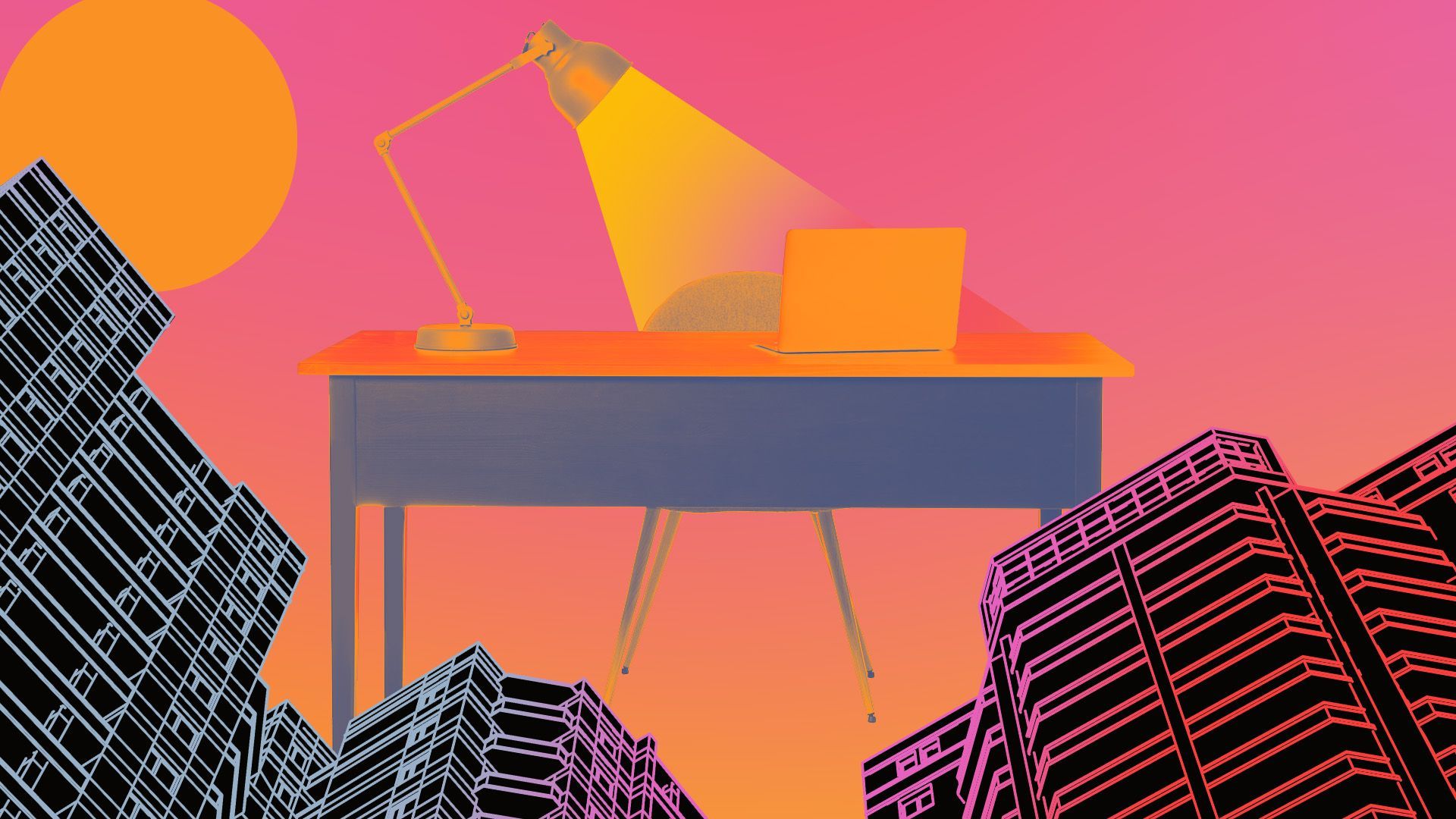 Northwest Arkansas is home to Walmart, the world's largest company by revenue — but you wouldn't know it by driving past its current corporate headquarters in Bentonville.
What's happening: The company is building a new 350-acre campus-of-the-future for approximately 15,000 employees who work at HQ — a project it hopes will help attract and retain top-level talent, said Cindi Marsiglio, Walmart's senior vice president for corporate real estate.
Why it matters: Offering modern, comfortable workspaces with plenty of amenities may help companies in their quest to entice workers back to their offices in the post-pandemic era.
Zoom in: The new campus, just a few miles from the old one, will include several office buildings and parking decks, as well as a hotel, a child care center, a fitness center, outdoor spaces, restaurants and stores (see a map here).
The child care center will be open only to corporate employees, but the fitness center will be available to all Walmart workers, including retail.
The campus, including the stores and restaurants, will be open to the public.
Walmart has not disclosed the cost of the project.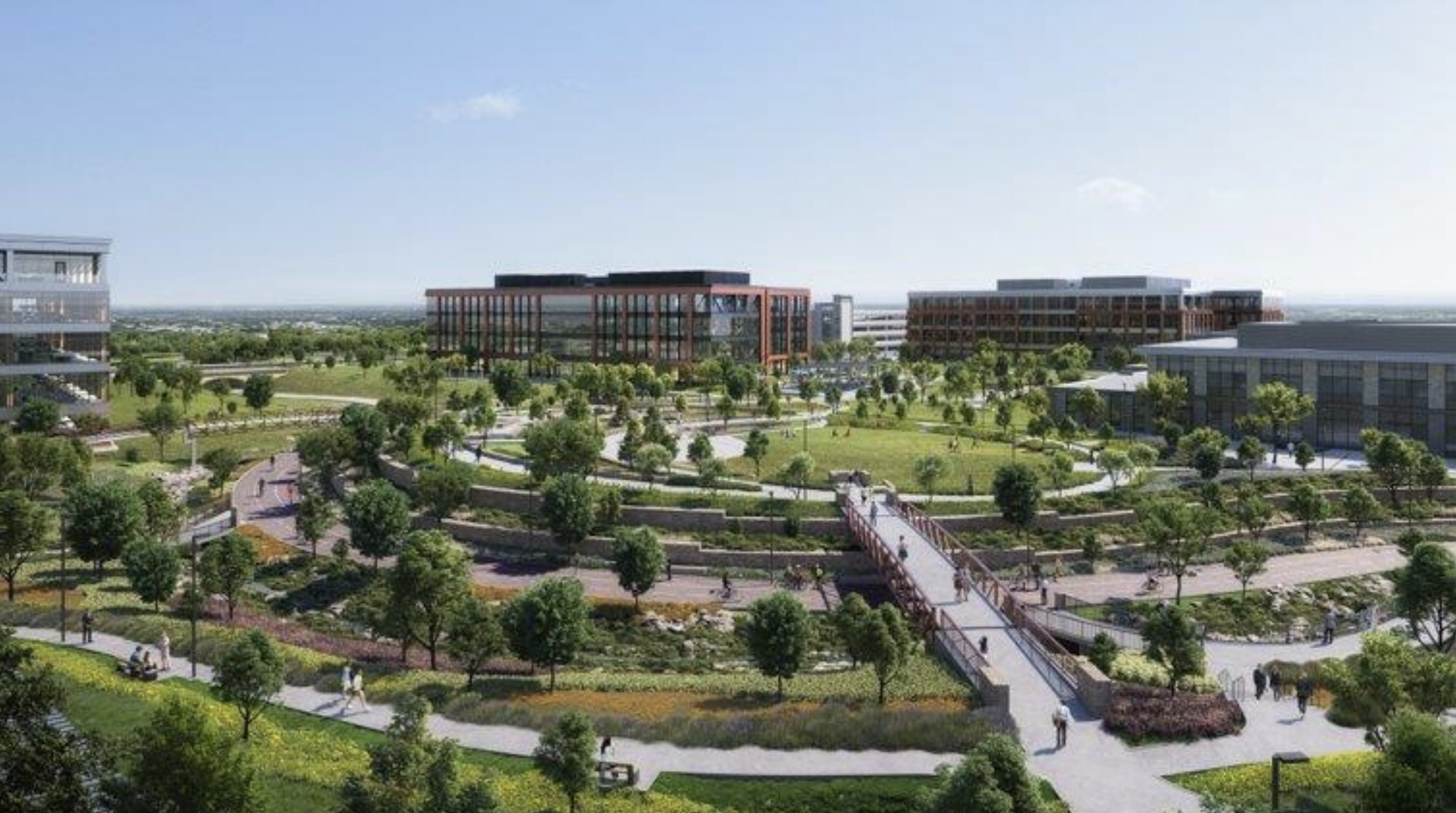 The overarching idea is to simplify living and working by boosting walkability and bikeability, with easier access to food, exercise, fresh air and child care.
The company aims to incorporate natural light and nature into the buildings and campus more broadly.
The Razorback Greenway, a 37-mile walking and biking trail, runs right through the area.
What they're saying: "In today's workplace and continuing forward, those amenities matter. They speak to how employers are investing in our associates and our families," Marsiglio said.
Zoom out: Ultra-modern and expensive headquarters have long been a source of corporate pride for many companies, with firms like Apple and Amazon building or planning sprawling, futuristic complexes in recent years.
Walmart's existing 1970s-era headquarters are comparatively dated and dull — notably lacking in windows, for instance.
What's next: The child care center, fitness center and hotel are set to open next year, with employees relocating to their new offices in 2025.
Walmart will likely announce retail and restaurant tenants early next year, Marsiglio said.
Go deeper