India, Nigeria lead as developed economies warm to crypto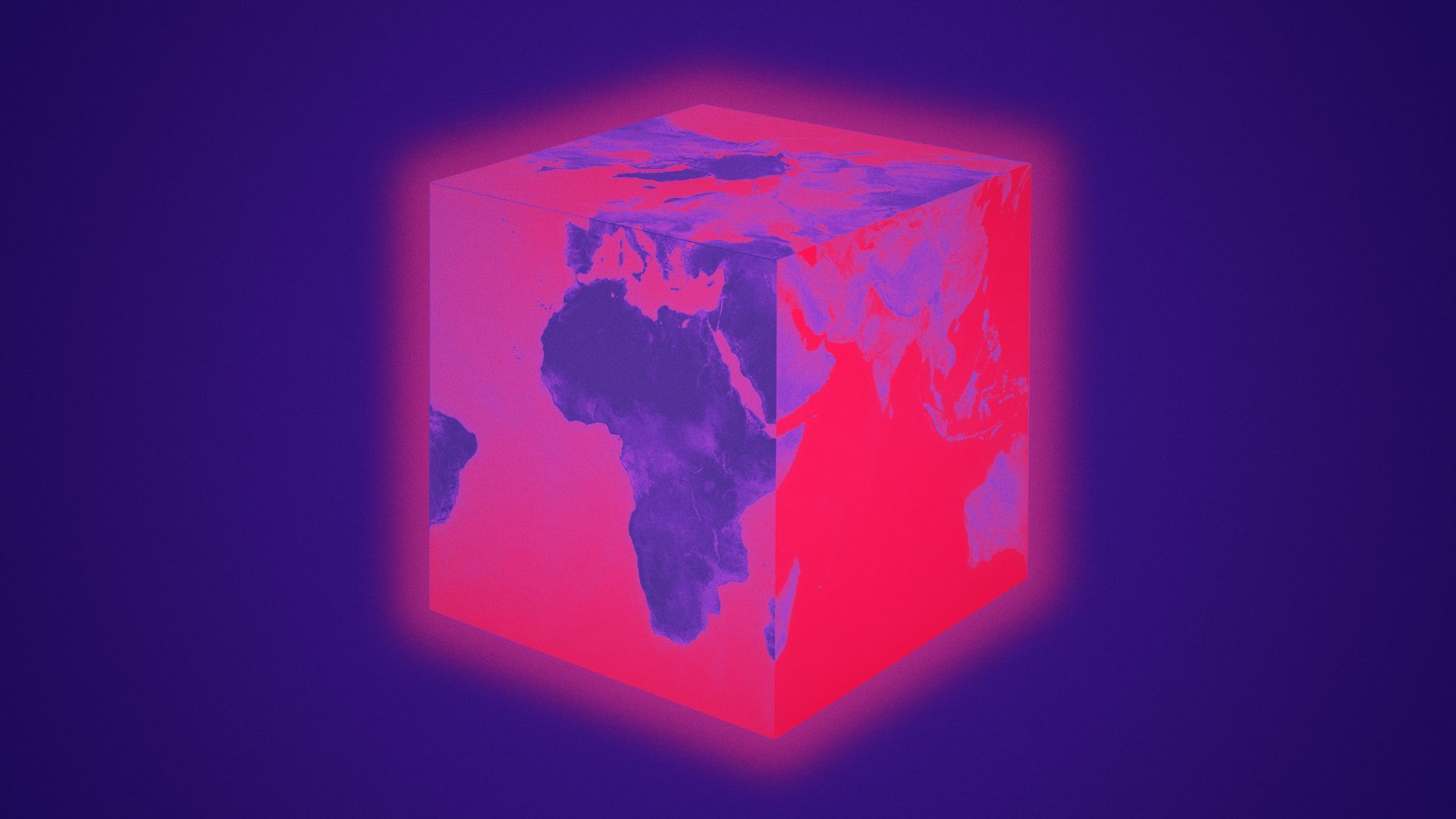 It only took 14 years, but there are finally signs that cryptocurrency is catching on in countries where money is shaky.
Why it matters: Crypto's creators have always thought digital assets might be helpful to citizens in troubled economies, where the local currency's value has been evaporating under inflation. Yet people in those places haven't turned there much, not until recently.
Driving the news: Chainalysis, a global blockchain surveillance firm that works with law enforcement and regulators worldwide, released its annual crypto adoption report on Tuesday.
The company ingests huge amounts of data from blockchains, site traffic, exchange usage and more, which gives it a global picture of what people are actually doing with crypto.
Of note: Crypto is pseudonymous, which makes some of this data muddled at scale. Yet Chainalysis has so much information that it feels broadly confident about its overall conclusions, even if some people's privacy practices might muddy the picture. Such users are rare.
The breakdown: India topped the rankings for overall use of crypto, which scored behaviors from using centralized exchanges (like Binance and OKex) to decentralized finance.
Zooming in, the really interesting rankings were the top performers in person-to-person (P2P) crypto trading. This is exactly the sort of exchange of value blockchains were designed to enable, the sort that are very hard for nation-states to forbid.
Nigeria was #1 in P2P trades; Vietnam was #2 (#3 overall).
The report identified Pakistan specifically (#9 in P2P use), which has explicitly banned cryptocurrency. The nation's currency has been plunging in value at a rate far worse than bitcoin's price.
Chainalysis sees evidence that Pakistanis are moving into crypto as a way of saving (probably relying on stablecoins) and also for trading across borders.
Closer to home: The United States came in #4 overall.
America was number one with a bullet for overall volume. As the world's biggest economy, this was to be expected.
What wasn't expected, however, was the fact that India came in #2 in volume, despite its aggressive taxation program. That not only subjects crypto gains to higher taxes than other kinds of profit in the country, but also imposes a tax on every trade.
Zoom out: To the authors, the big takeaway from this year's research is that lower-middle income (LMI) countries (primarily in Asia) are clearly taking to cryptocurrency the most enthusiastically (these countries include places like Jordan, Lithuania and Ukraine).
40% of the world's population lives in these areas.
"LMI countries have seen the greatest recovery in grassroots crypto adoption over the last year. In fact, LMI is the only category of countries whose total grassroots adoption remains above where it was in Q3 2020, just prior to the most recent bull market," the authors write.
The bottom line: Chainalysis argued that countries in the greater Asia region "have wide-ranging, unique economic needs, and different crypto platforms and assets have arisen to meet them in each case."
Go deeper