HHS proposes stronger anti-discrimination rules for disabled patients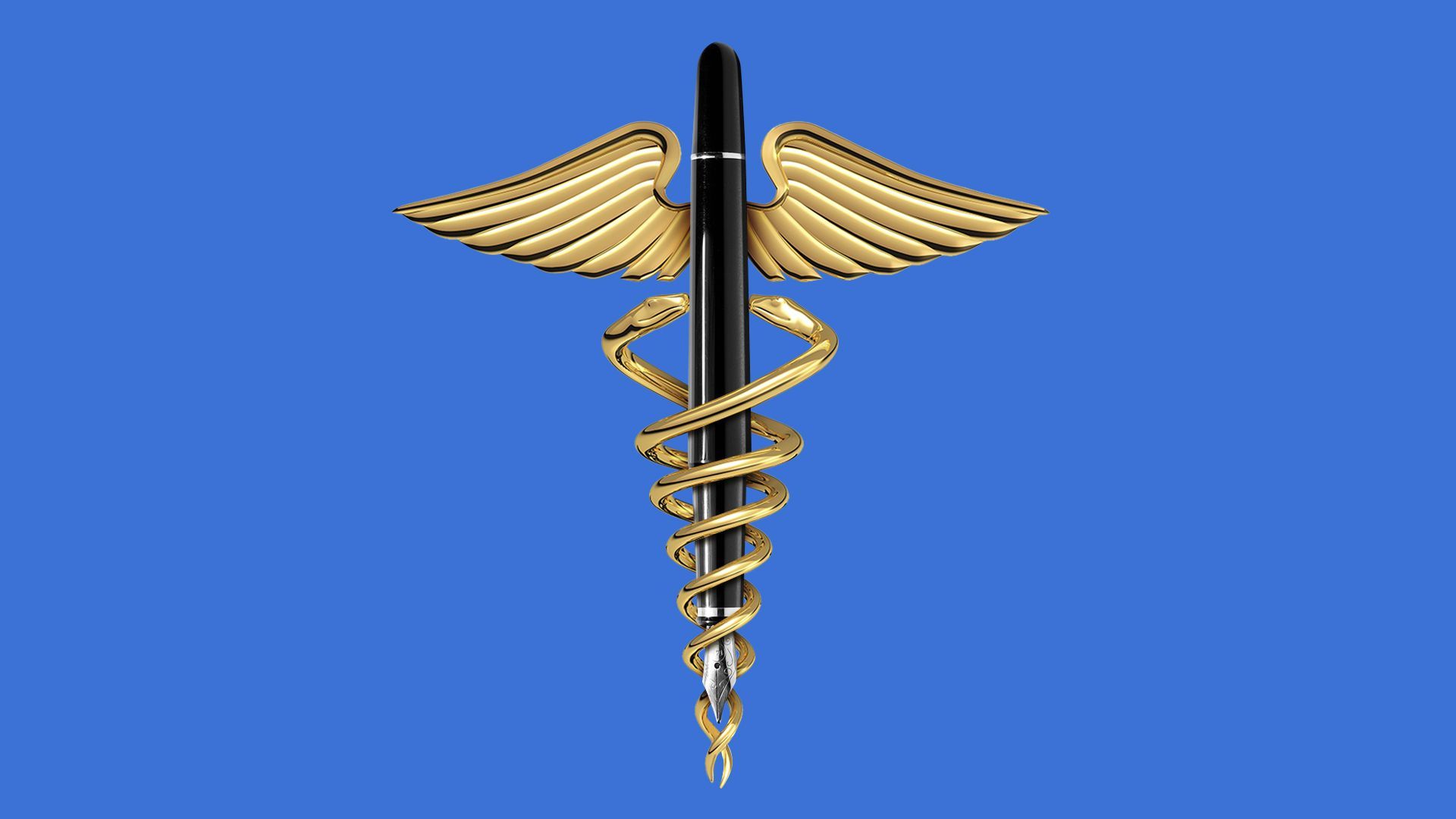 Health care providers would be explicitly prohibited from making medical decisions that discriminate against people with disabilities under a new rule proposed by the Biden administration.
Why it matters: Unequal treatment in medical settings is still prevalent despite anti-discrimination laws, and the pandemic brought this problem to the forefront.
A 2021 report found that just 56.5% of surveyed physicians strongly agreed they welcomed disabled patients into their practices, and less than half were very confident in their ability to provide an equal level of care to people with disabilities.
Details: The proposal updates nearly 50-year-old regulations on disability protections to clarify that groups receiving federal health care dollars cannot make treatment decisions rooted in biases or stereotypes about people with disabilities.
Providers would also be required to ensure that patients have reasonable access to medical equipment. For instance, they must be able to help a patient in a wheelchair onto an exam table.
The proposal also strengthens nondiscrimination requirements in the child welfare system.
Additionally, the Biden administration called for an end to using discriminatory assessments that devalue the lives of people with disabilities when determining the cost-effectiveness of care. One method, the quality-adjusted life year, is already banned in Medicare.
Between the lines: COVID-19 highlighted the ways people with disabilities are discriminated against and treated differently in the American health care system.
One-third of people who died during the pandemic's first year lived in congregate settings, most of them individuals with disabilities, the HHS proposal noted.
People with disabilities in some cases were denied care because doctors assumed they had lower-quality lives, reports show.
"The one thing COVID did is it created momentum and urgency," said Alison Barkoff, director of the HHS Administration on Community Living.
HHS issued guidance last year confirming that medical providers cannot discriminate on the basis of disability during disasters or emergencies, but the new proposal takes the directive further, officials said.
"We hope that this rule, for the first time, establishes standards that are enforceable, and strengthens these protections under the law," Melanie Fontes Rainer, director of the HHS Office for Civil Rights, said during a press conference Thursday.
What they're saying: The proposal "will not only improve quality of life for disabled people — it will be life saving," Maria Town, CEO of the American Association of People with Disabilities, said during the press conference.
Town, who was born with a disability, said medical treatment has been inaccessible or even denied to her repeatedly throughout her life.
"I came to realize that I wasn't the problem. The problem was a health care system that doesn't believe in the inherent value and quality of disabled people's lives," she said.
Go deeper