Why a longtime HIV relief program has higher stakes for funding this year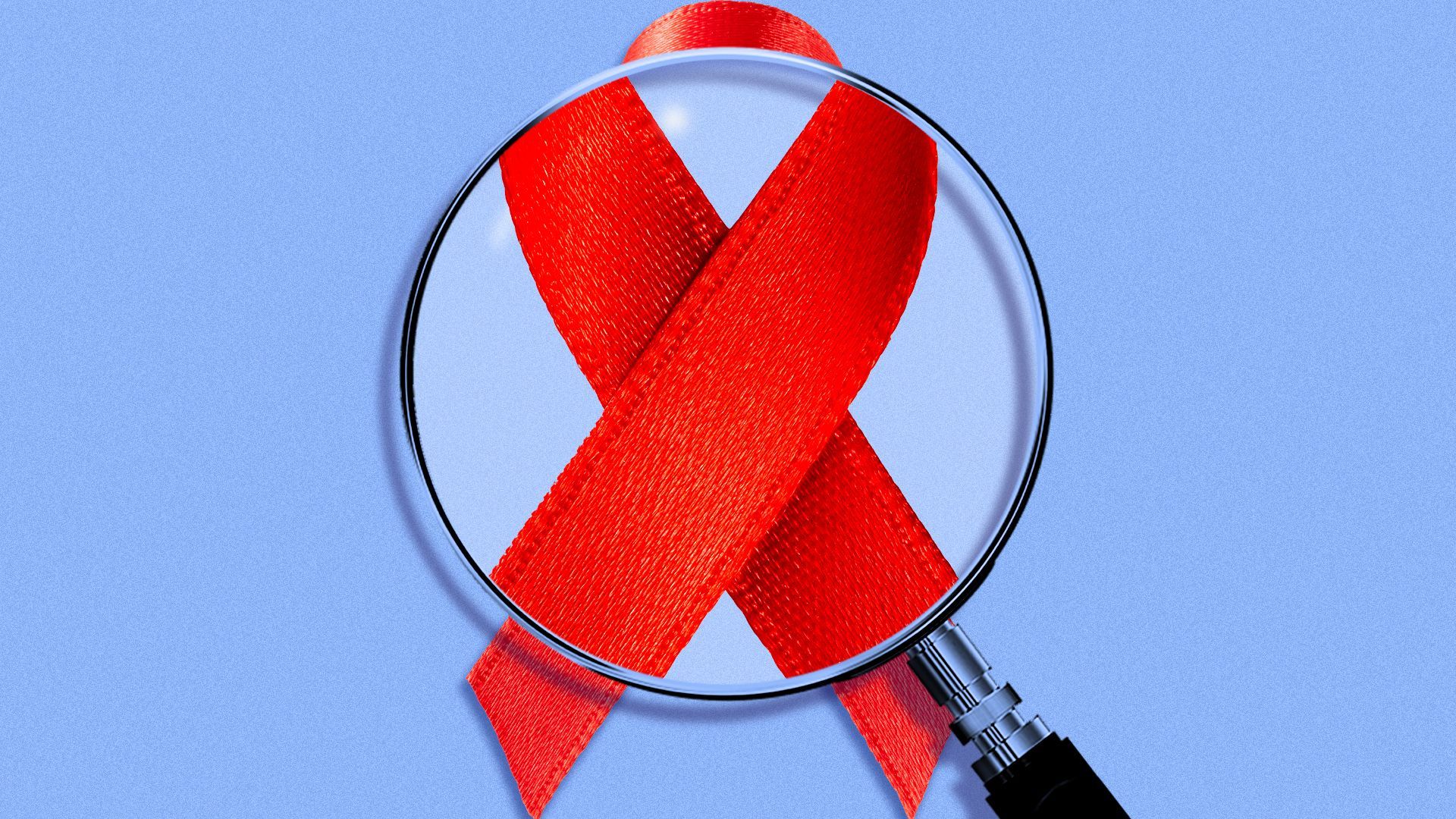 Thousands of HIV/AIDS patient advocates meeting in Washington, D.C. this week are confronting the possibility that Congress won't renew the government's flagship effort to fight the disease, the President's Emergency Plan for AIDS Relief, or PEPFAR.
Why it matters: PEPFAR has traditionally drawn bipartisan support. But this year, it's been caught up in abortion politics and charges that it's being used to fund a radical social agenda abroad.
What they're saying: Not reauthorizing PEPFAR by a deadline of Sept. 30 "would endanger the lives of millions of people around the world who are living with HIV and risk the lives of millions more," Rep. Maxine Waters (D-Calif.) told the annual U.S. Conference on HIV and AIDS on Wednesday.
"Moreover, it would undermine the United States leadership on global health issues," she said.
Driving the news: Several Republican lawmakers have said they will not support reauthorization of PEPFAR, and are holding up a vote on it, because of claims that the program indirectly supports abortion. Public health experts say those claims are unfounded.
Conservative organizations like the Heritage Foundation and the Susan B. Anthony Pro-Life America have said they intend to "score" lawmakers based on their support for PEPFAR, the New York Times reported.
Between the lines: As Axios previously reported, PEPFAR doesn't actually need to be reauthorized to continue, because it's funded through the annual congressional appropriations process. That funding grew from $1.9 billion in fiscal 2004 to $6.9 billion in 2023, per KFF.
But some requirements of the program would expire without a reauthorization, including a cap limiting U.S. contributions to the Global Fund to Fight AIDS, Tuberculosis and Malaria to 33% of all funds donated.
The HIV/AIDS community is also concerned about increased scrutiny of federal HIV programs, and that that House Republicans' 2024 budget proposal called for eliminating the CDC's Ending the HIV Epidemic program started under the Trump administration.
"These culture wars are now leaking into and harming public health," Kyle McGowan, of consulting firm Ascendant Strategic Partners, who served as chief of staff at the CDC during the Trump administration, told KFF Health News.
What they are saying: The world is watching, said Toni Newman, director of the coalition for justice and equality across movements at the National Minority AIDS Council.
"It's sending a global message that we don't care about HIV both here in the United States and globally. That is the message that I'm hearing from international partners who are here at this conference," Newman said.
Go deeper