Mexico's Supreme Court decriminalizes abortion nationwide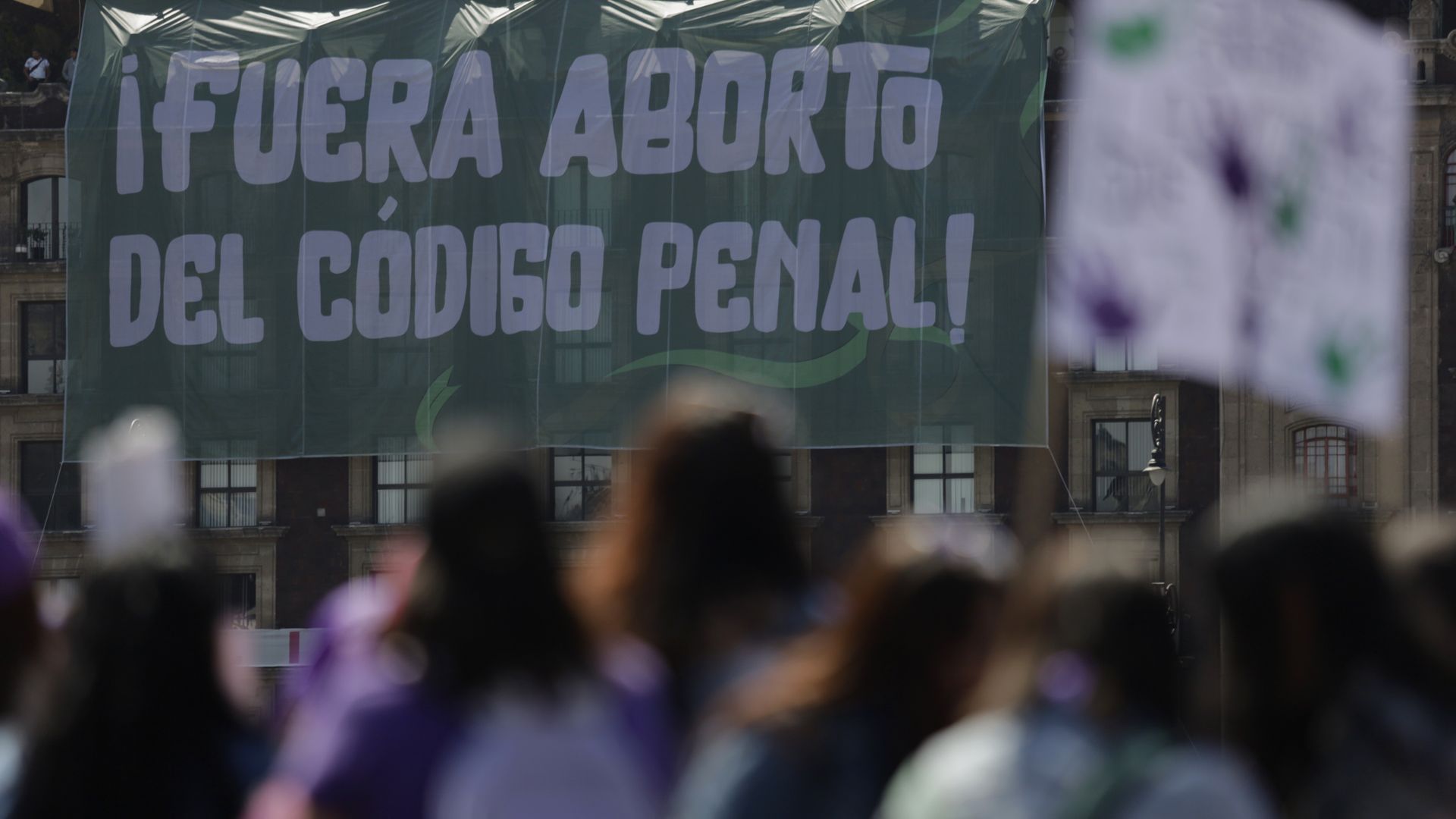 Mexico's Supreme Court on Wednesday decriminalized abortion nationwide, making the country the latest in Latin America to expand access.
The big picture: The ruling ends the yearslong effort by abortion and human rights advocates nationwide and in individual states to decriminalize or legalize abortion.
Mexico City became the first in 2007 when it legalized abortion up to 12 weeks. Eleven other states followed with their own rules expanding access.
With Wednesday's decision, the remaining 20 states will have to revise their criminal codes and Congress will have to change the federal code so that no one can be prosecuted for having an abortion.
Driving the news: The Supreme Court ruling came after a collective of NGOs and nonprofits filed a lawsuit that argued prohibiting abortion infringed on the right to health and reproductive autonomy in the country, which has the second-highest teen pregnancy rate of all countries in the Organisation for Economic Co-operation and Development. The court agreed.
Previous Supreme Court rulings had said the criminal codes from specific states such as Coahuila, which borders Texas, should be revised to decriminalize abortion.
Wednesday's decision says the same applies to the federal criminal code.
What they're saying: "We're confident all states where current legislation still gets in the way of bodily and reproductive autonomy will act soon from the court's decision so the right to choose by women and people who can conceive is rightfully respected," said GIRE (Grupo de Información en Reproducción Elegida), one of the organizations that took the case before the Supreme Court.
Zoom out: The decision in Mexico echoes similar moves made by courts and lawmakers in other countries across the region, even as the U.S. has severely restricted access.
Colombia's constitutional court decriminalized abortion last year.
Argentina's Congress legalized abortion in December 2020 after years of massive protests.
Ecuador's National Assembly last year established new regulations that allow abortions, now legal in cases of rape and a woman's life is at risk, after a Constitutional Court order.
Go deeper