1 in 3 HHS appointees leave for industry jobs, study finds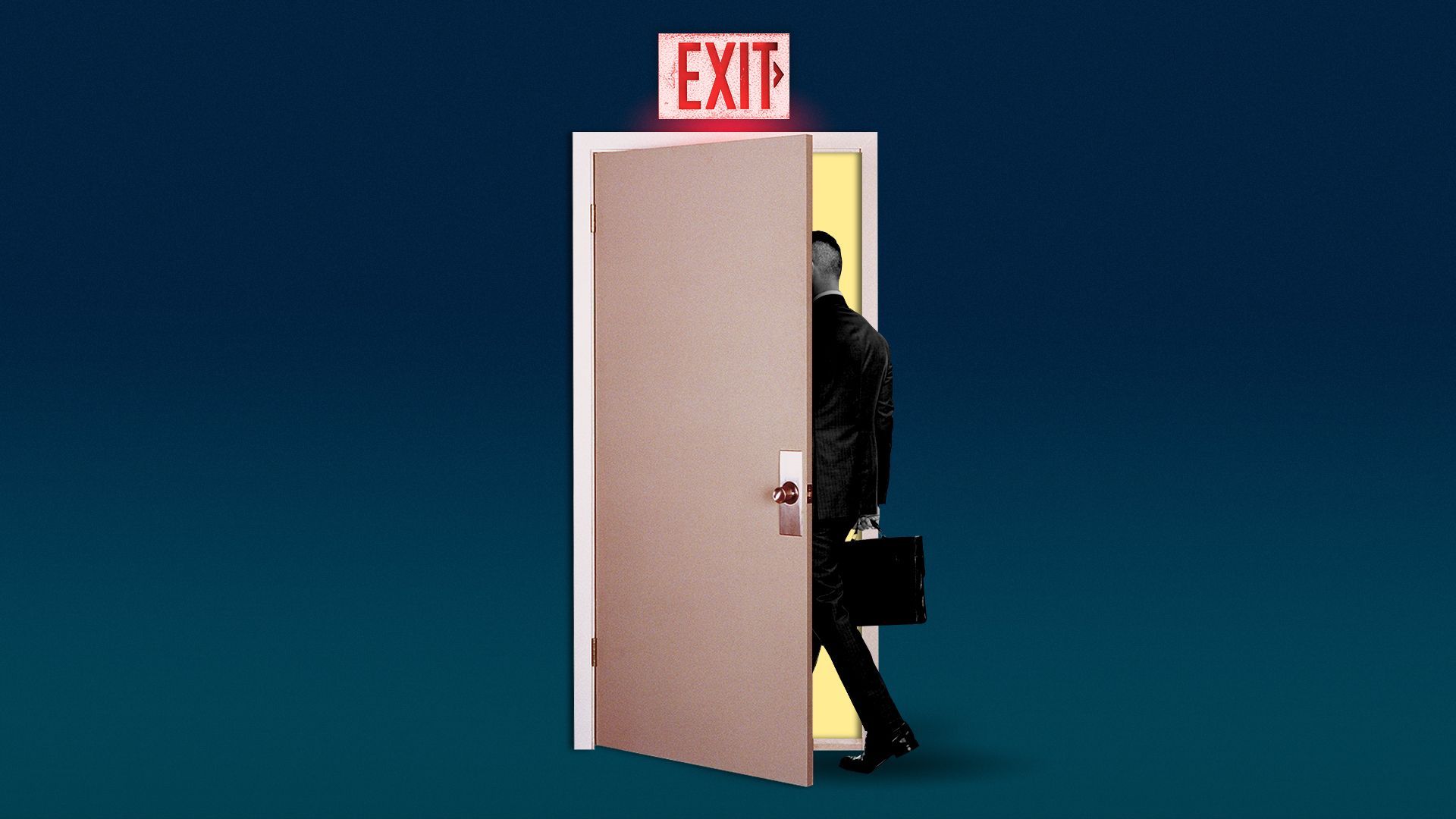 One-third of political appointees to the Department of Health and Human Services go work for the industry they oversaw immediately after departing their government job, according to a comprehensive new study examining health care's revolving door.
Why it matters: There's long been concern that the flow of government employees to private companies they regulate, and vice-versa, may influence regulatory decisions. The study, published in Health Affairs, is billed as the first major effort to quantify this employment migration in the heavily regulated sector.
What they found: Nearly 15% of HHS appointees were in private industry immediately before joining the department between 2004 and 2020. After completing their government service, 32% went straight to industry jobs.
More than half of appointees at the CDC, the Centers for Medicare and Medicaid Services, and the Office of the Deputy Secretary went straight to industry after completing their service.
In some offices, there was a wide gap in the percentage of appointees who came into their roles directly from industry and those who exited to industry jobs. For instance, while 8% of CDC appointees came from industry, 54% left directly for industry jobs.
The study period includes George W. Bush's second term and the presidencies of Barack Obama and Donald Trump. Each had different post-government employment rules.
While those appointed by Republican presidents were more likely to come from industry (18% vs. 11% for Democratic appointees), there was no partisan difference in industry exits.
Departing appointees wound up at a wide range of industry jobs. In addition drug and device manufacturers, they went to insurers, IT firms and real estate firms with medical properties among others, the authors noted.
Yes, but: The researchers wrote that these HHS positions have value that could make appointees more attractive to industry due to their policy expertise, professional networks or prestige.
"However, there is concern that some added value could come from the potential influence that these appointees can exert on former colleagues post departure, or from favorable actions taken before departure, that could compromise agency decision making," wrote the authors, Genevieve Kanter, senior fellow at USC Schaeffer Center, and Harvard professor Daniel Carpenter.
Of note: More HHS appointees exited for industry jobs than other options, such as nonprofit or academia.
The 32% industry exit rate was slightly higher than the 28% at the Department of Defense, the only other agency the authors could find similar information about.
Go deeper