Google vet wants to turn your hot water heater into a "virtual power plant"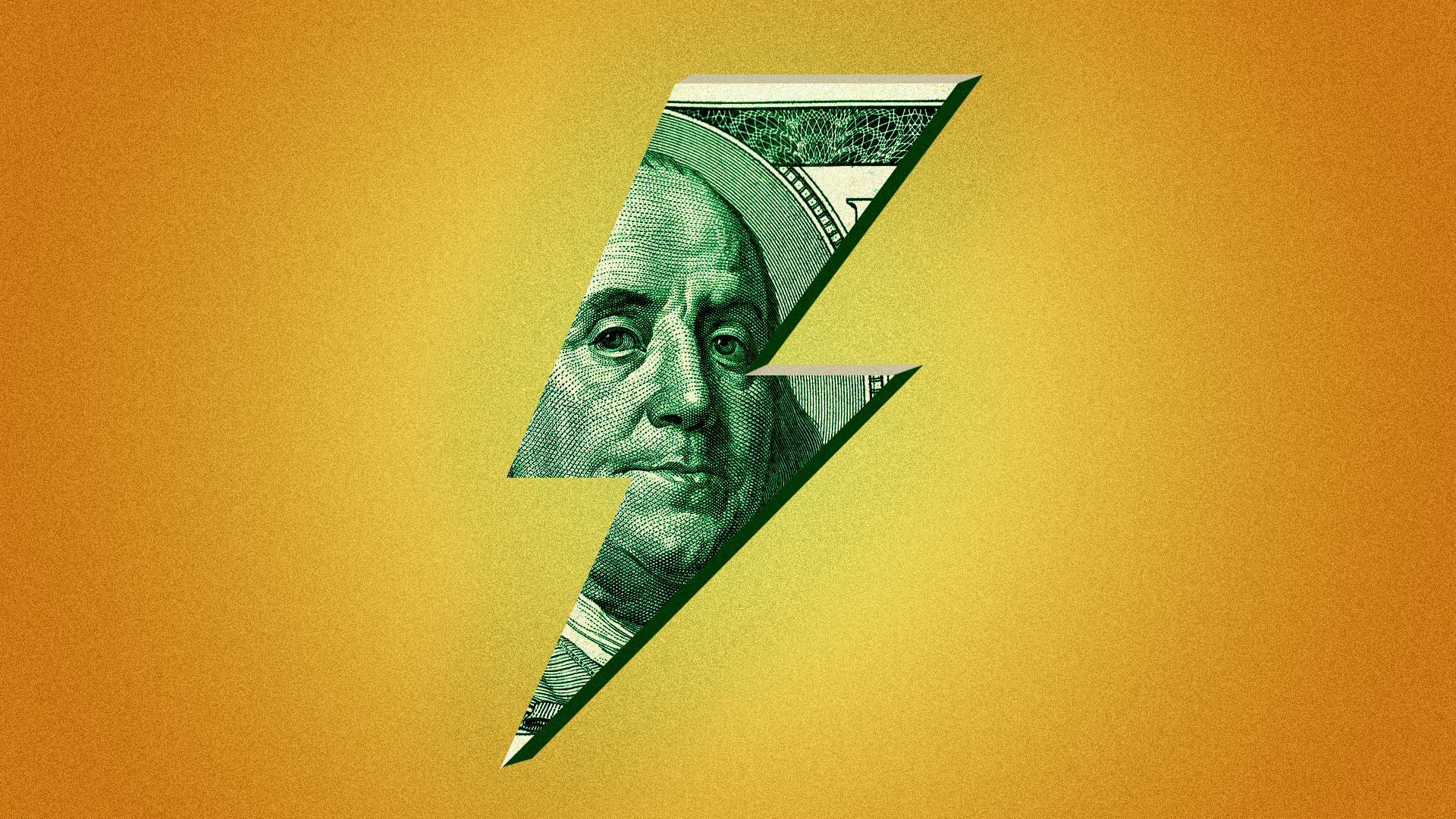 Rick Klau spent nine years as a partner with Google Ventures, before leaving in 2020 to become California's chief technology innovation officer. Now he's back in the private sector with a startup that wants to revolutionize the humble hot water heater.
Driving the news: Klau is co-founder of Onsemble, which today will announce $3 million in seed funding and a rollout in three Northern California counties.
The basic idea is to turn residential boilers into what's become known as virtual power plants — an aggregated group of connected devices whose usage is coordinated with electric grid operators.
Consumers effectively would get to offset most of the cost of upgrading from gas to electric hot water heaters, in exchange for utilization during non-peak hours.
No, this agreement wouldn't reduce energy usage. Nor would it create energy, like residential solar aggregation agreements. But, from the utilities' perspective, the ability to better prepare for demand is worth paying for — as a megawatt subtracted during peak hours is a megawatt added to supply.
Backstory: Klau's father served as CEO and then chairman of Hajoca, a Pennsylvania-based plumbing and HVAC supplies giant. When his dad retired in 2019, Rick took his board seat.
Meanwhile, a former cybersecurity executive named Julia Yrani was looking for a full-time path into climate tech. Her research led to home electrification, including the Inflation Reduction Act's expected impact on helping to solve some of its major stumbling blocks.
Yrani knew Klau from her time at a GV portfolio company, and the pair began to discuss what would become Onsemble.
"When Julia explained what percentage of emissions were tied to water heaters and furnaces, that was the 'aha' moment for me since I've been on the board of a company supplying such a large percentage of those," Klau says.
Investors include Union Labs, Third Sphere, John Doerr, Cleo Capital, K9 Ventures and Incite.
Look ahead: Onsemble is launching beta product tests in three Northern California counties, where existing appliance upgrade incentive programs look similar to what will roll out much broader next year via the IRA.
Klau says consumer savings will vary by geography, but expects that it should often work out to around 60% of water heater and furnace project costs. "We're talking thousands of dollars, not hundreds."
The bottom line: Yes, this looks a bit like demand response programs that have been leveraged by companies like Nest (whose co-founder, Matt Rogers, runs a VC firm investing in Onsemble). But with the twist of focusing on home electrification, rather than connecting to gas-burning appliances, in the IRA era.
Go deeper