Duolingo will add music and math to its app's language lessons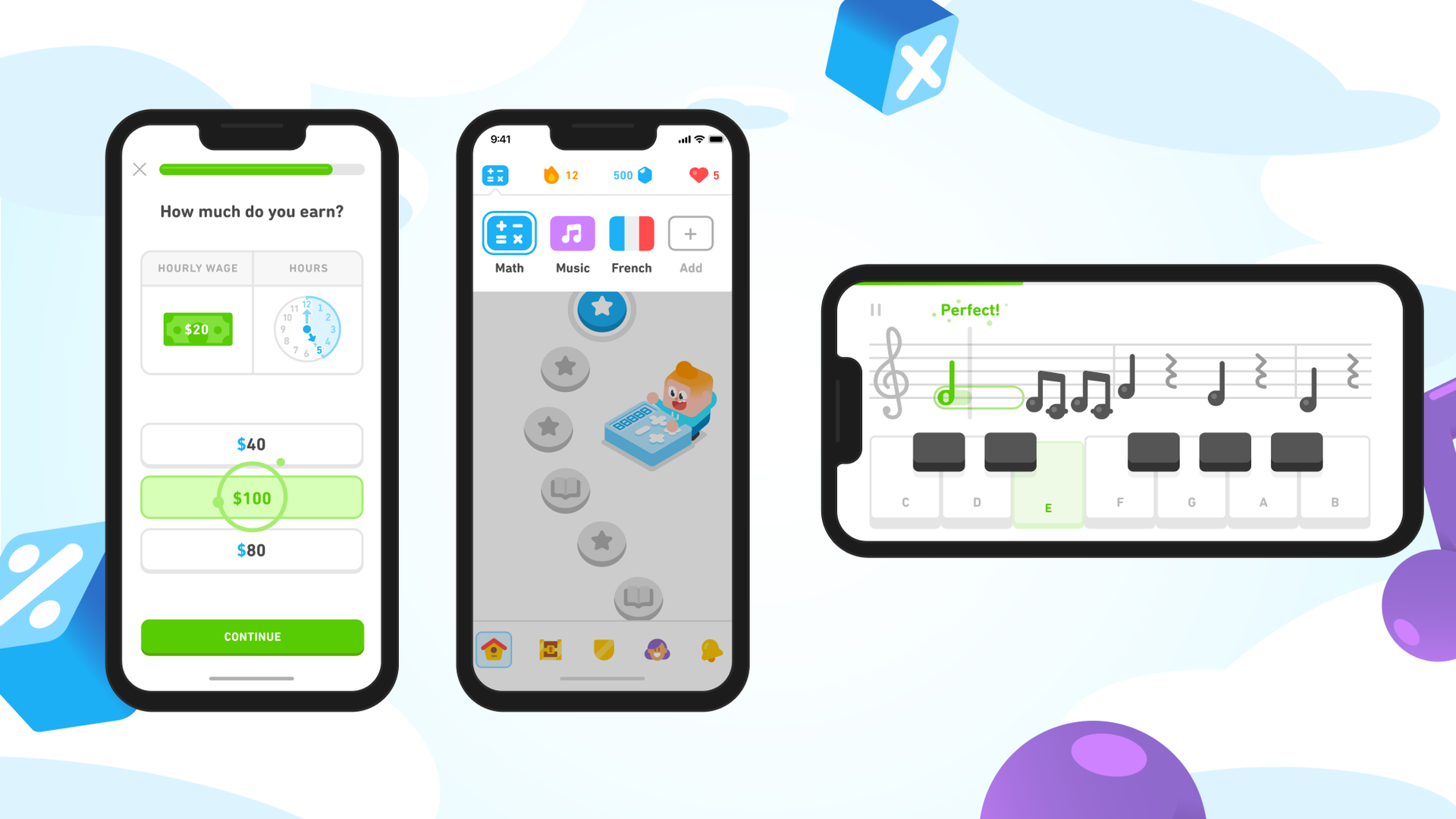 Duolingo will add hundreds of bite-sized music and math lessons to its app next month, the company announced Wednesday.
What's happening: After finding success by gamifying the process of learning languages, Duolingo is extending that model to two other areas: music and math.
Why it matters: If Duolingo can match the success it's had in the language field, it could significantly disrupt tutoring business models.
Music and math tutoring services start from around $20 per hour, but they can cost upward of $100 an hour for in-person individual tutoring.
Access is also a problem with music education. Around 1 in 10 U.S. school students don't have access to music education, according to the first-ever study on the topic by the Arts Education Data Project.
What they're saying: Severin Hacker, Duolingo's co-founder and chief technology officer, told Axios via email: "We know math and music, much like language, transcend cultures and connect people."
What's next: The new math and music lessons will become available to users around the time of the company's Duocon conference on Oct. 11.
Go deeper