Scoop: Drones clear key hurdle to sharing U.S. airspace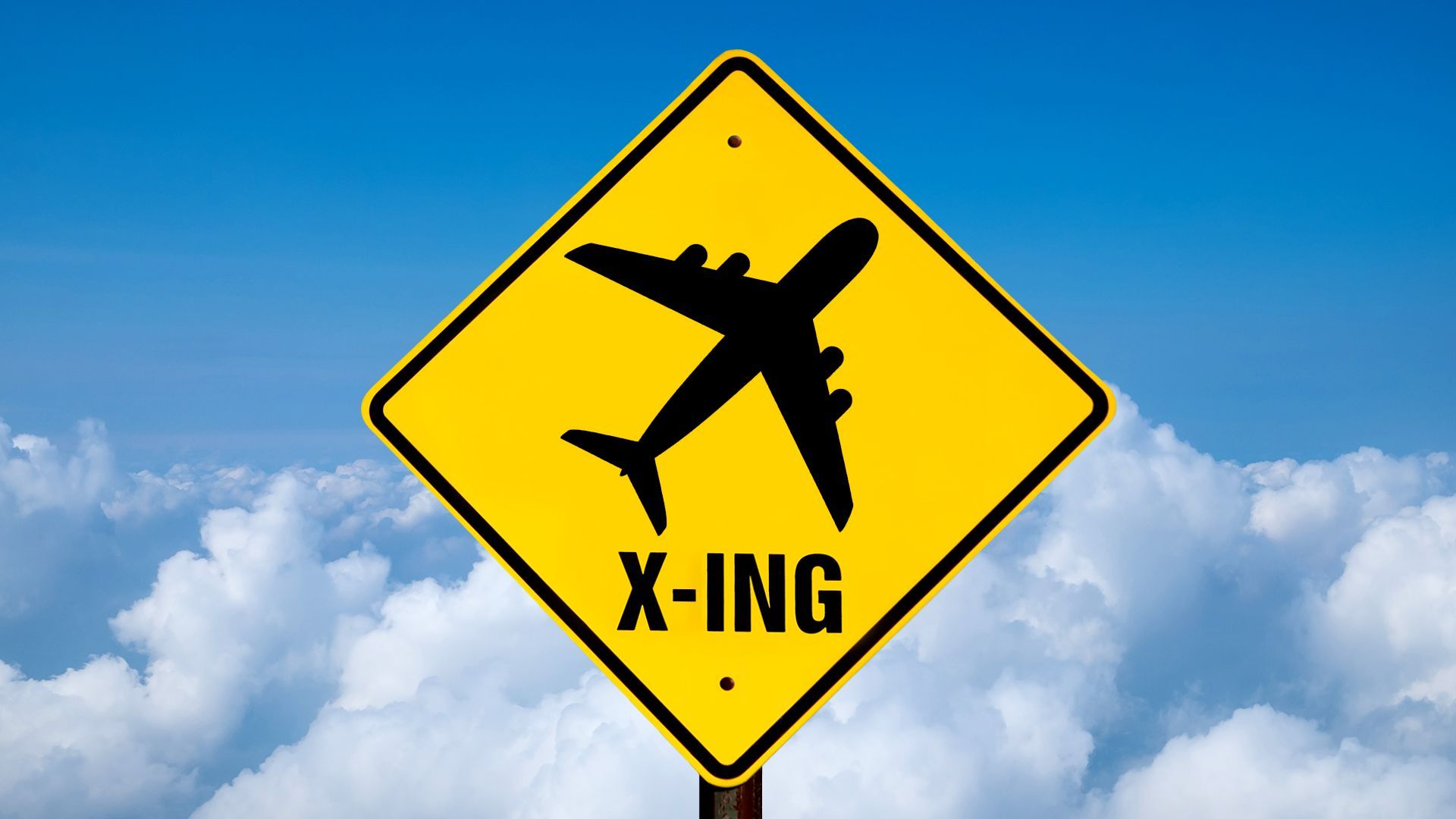 The Federal Aviation Administration is clearing a regulatory path for drone operators to safely fly their aircraft over the horizon, without visual spotters.
Why it matters: It's a big step forward in the effort to safely integrate unmanned aircraft systems into the country's existing airspace.
And it will open the door to widespread drone deliveries from companies like Zipline, Wing and FedEx.
Driving the news: The FAA has authorized "beyond visual line-of-sight" (BVLOS) operations for three companies:
Phoenix Air Unmanned, an infrastructure inspection company, got approval to use drones to patrol and inspect power lines and pipelines up close, under 400 feet of altitude and below typical aircraft flight paths.
uAvionix received authorization to test software designed to detect and avoid other aircraft.
UPS Flight Forward, which operates the first FAA-approved drone fleet, is now authorized to fly its drones without safety observers along the route; instead, it may use ground-based surveillance to monitor the route for safety.
State of play: The FAA quietly approved Phoenix Air Unmanned's operation in recent weeks, noting it in the Federal Register.
The other authorizations will be announced later today at the Commercial UAV Expo in Las Vegas.
Companies that can replicate the three companies' operations have authority to do so, an FAA spokesman said.
Data collected from these operations will inform the FAA's ongoing policymaking efforts concerning drones.
Separately, The FAA also issued an important "type certification" to another drone company, Airobotics, for its Optimus-1EX system, which is expected to streamline approval of drone fleet deployments for critical functions such as public safety.
Meanwhile: New rules requiring remote IDs for drones — a sort of digital license plate — are supposed to go into effect this month, making it easier for others, including federal and local law authorities, to identify drones from a distance.
But FAA Associate Administrator for Safety David Boulter told UAV Expo attendees the agency expects to "address the question of relief for operators in the coming days."
Go deeper