Suspended Texas AG Ken Paxton's historic impeachment trial begins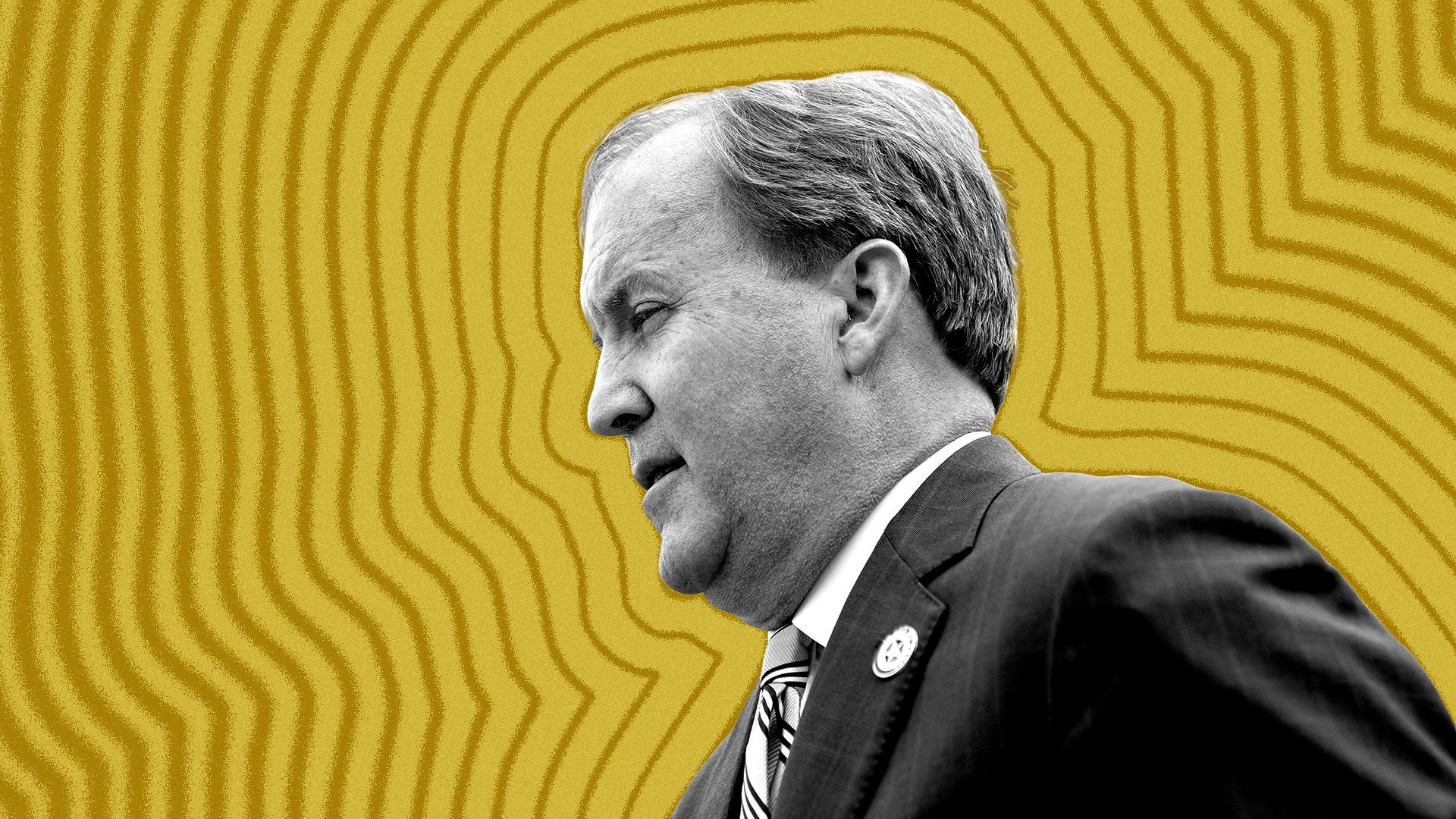 Suspended Texas Attorney General Ken Paxton will stand trial in the state Senate this week as lawmakers decide if he should return to his position.
Why it matters: Regardless of the outcome, the trial will be historic. Paxton is the third state official in Texas history to be impeached, following Gov. James "Pa" Ferguson in 1917 and a district judge in 1975.
The latest: Paxton's trial is scheduled to start at 9am Tuesday and will be livestreamed by several news outlets, including WFAA and the Dallas Morning News.
State of play: The Republican-dominated Texas House voted 121-23 to impeach Paxton on May 27, days before the end of this year's regular legislative session.
Votes from two-thirds of the Senate, where Republicans hold a 19-12 majority, will be needed to permanently remove Paxton from office. If he's convicted, senators can also vote to bar him from holding elected office in Texas again.
The allegations: Senators will weigh whether Paxton illegally used his office to benefit an Austin real estate developer and improperly fired some of the top deputies who reported him to the FBI and other agencies.
The big picture: The FBI is also investigating Paxton for the alleged misdeeds underpinning his impeachment. A grand jury has reportedly been impaneled to review potential criminal charges.
Paxton also faces eight-year-old fraud charges, a whistleblower lawsuit, and a state bar lawsuit over his role in challenging the 2020 election results that could end with his disbarment.
Between the lines: State Sen. Angela Paxton, Ken Paxton's wife, is barred from serving as a juror, per rules the Senate adopted in June.
Ken Paxton's lawyers removed her from a witness list, the Austin American-Statesman reported last week.
Her absence from the witness stand will avoid potentially awkward testimony about the alleged affair at the center of the bribery allegations against her husband.
What we're watching: Whether Ken Paxton will testify. His legal team has said he doesn't plan to, but prosecutors are pursuing the option to force him to testify under oath.
How the trial works
Lt. Gov. Dan Patrick has ordered anyone listed as a witness for the trial — there are more than 100 witnesses listed — to appear at 11am or face contempt of court for failing to do so.
State of play: The lieutenant governor will preside over the trial with help from former Texas Fifth District Court of Appeals Justice Lana Myers.
The intrigue: Patrick received $3 million from a pro-Paxton political action committee this summer.
Meanwhile: Paxton's defense team includes lawyers from the AG's office who have taken a temporary leave of absence to help him with his case.
The prosecution will be led by Rep. Andrew Murr (R-Junction), who oversaw the investigation that led to Paxton's impeachment. Six other Republicans and five Democrats are on the prosecution team.
How it works: Each side will get 60 minutes for opening statements, 24 hours for presenting evidence, 60 minutes for rebuttal evidence, and 60 minutes for final arguments, according to the trial rules.
Senators can deliberate on the case only once all arguments have been completed, per the rules.
Deliberations will be closed, meaning they won't be discussed in open court. But the vote will take place in open court without comment.
Of note: Members can submit a written statement within 72 hours of their vote to become part of the official record.
The bottom line: If Paxton is convicted and House managers ask for another vote, each side will get 15 minutes to argue whether he should be disqualified from holding office in the future.
Go deeper