Salesforce revs its VC engine in the AI race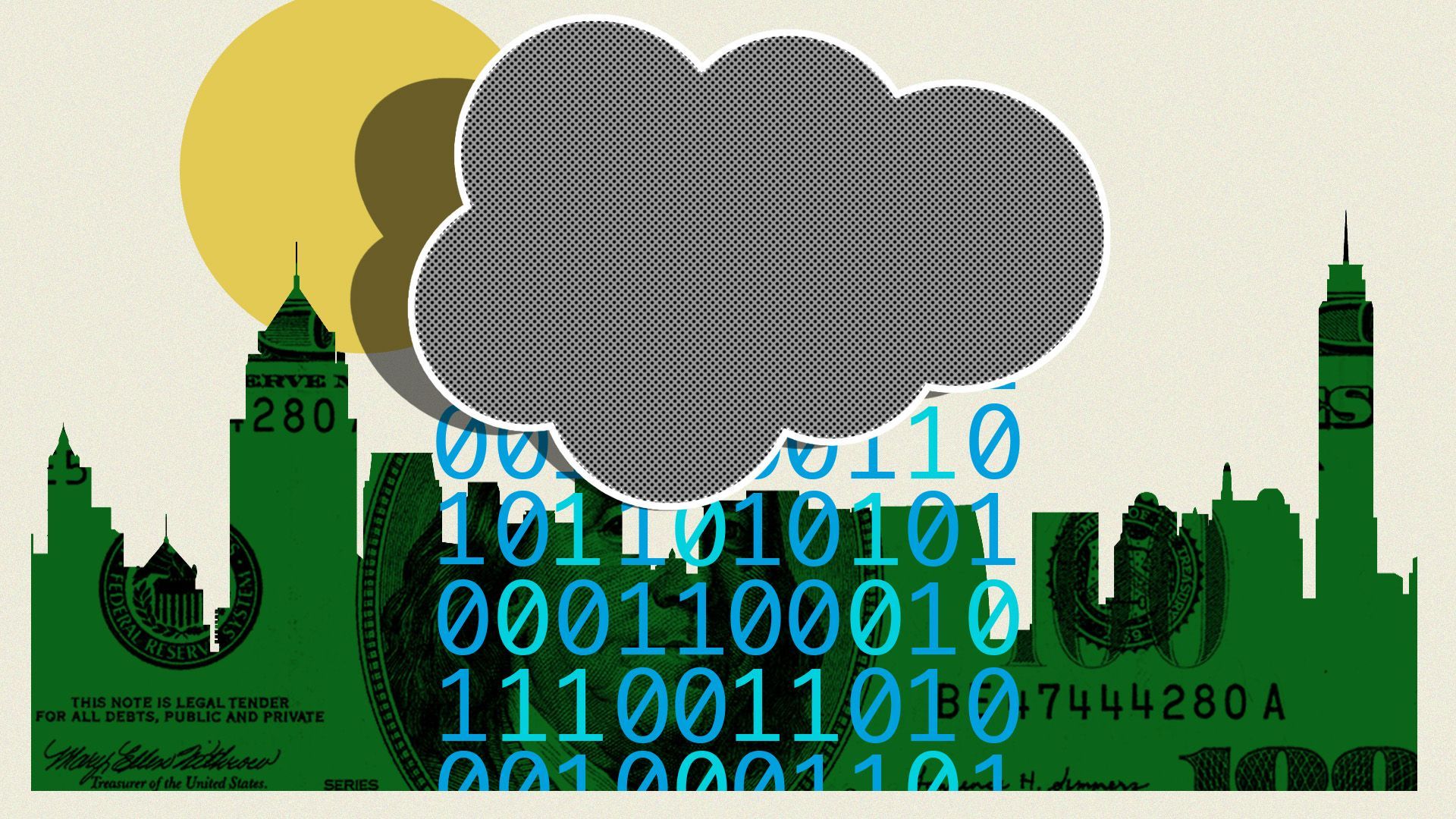 Salesforce's offer to lead Hugging Face's Series D round didn't come with the highest valuation, Axios has learned, but the software giant managed to edge out several high-profile investors to seal the deal.
Why it matters: The current artificial intelligence boom has led to competition among venture capitalists, startups and tech giants racing to stay ahead in what many view as "the next technological shift."
"I'm more worried about competition outside of our ecosystem versus inside of our ecosystem," Salesforce AI chief Clara Shih tells Axios. She added that the company's venture arm is its "secret weapon," helping it cultivate the ecosystem.
The big picture: Salesforce has been working on — and promoting — AI capabilities for its products for over a decade. In 2016, it introduced Einstein, a product using machine learning to produce predictive analytics across the company's various software tools.
Now that generative AI has made it into the hands of businesses and even everyday people, thanks to the public release of apps like OpenAI's ChatGPT, Salesforce's AI efforts are following the trend.
Earlier this year, Salesforce appointed Shih to head up its AI division. Shih returned in 2020, 11 years after leaving to start social e-commerce company Hearsay.
Its upcoming annual conference in San Francisco, Dreamforce, will be all about AI, with a guest speaker lineup to match.
Flashback: In March, Salesforce's venture arm announced a $250 million commitment to invest in generative AI startups, doubling that amount in June.
The fund has so far disclosed 11 investments, including large language model developers like Cohere, Anthropic and Runway, as well as smaller startups working on more-specialized AI applications, like Hearth and Tribble.
What they're saying: "Until we announced that fund, it was hard to get a lot of these companies to really look to us as a great source of funding and partnership," John Somorjai, president of Salesforce Ventures, tells Axios.
"So when we decided we really needed to build an ecosystem of companies around our AI strategies, and in particular get some early investments in LLM companies that are some of the better ones and are focused on responsible AI… the fund announcement helped us tremendously," he adds.
Yes, but: Whether Salesforce's startup investments help it achieve AI domination remains to be seen.
Salesforce has made over 500 investments since setting up its venture arm in 2009, but has acquired only 16 of those companies. Somorjai says it's still unclear whether it makes sense to acquire any more of the AI companies in its portfolio.
"Because AI is so early... you can't really predict where this will all go," he says.
To its credit, Salesforce is developing plenty of AI tech in-house. Part of its interest in Hugging Face stems from the fact that Salesforce has been a customer for a while, publishing its own AI models on Hugging Face's platform.
The bottom line: Like other major tech shifts in the past, big incumbents like Salesforce are keenly aware that they'll need startups' help to keep up.
Go deeper