FOMO drives users to niche recommendation apps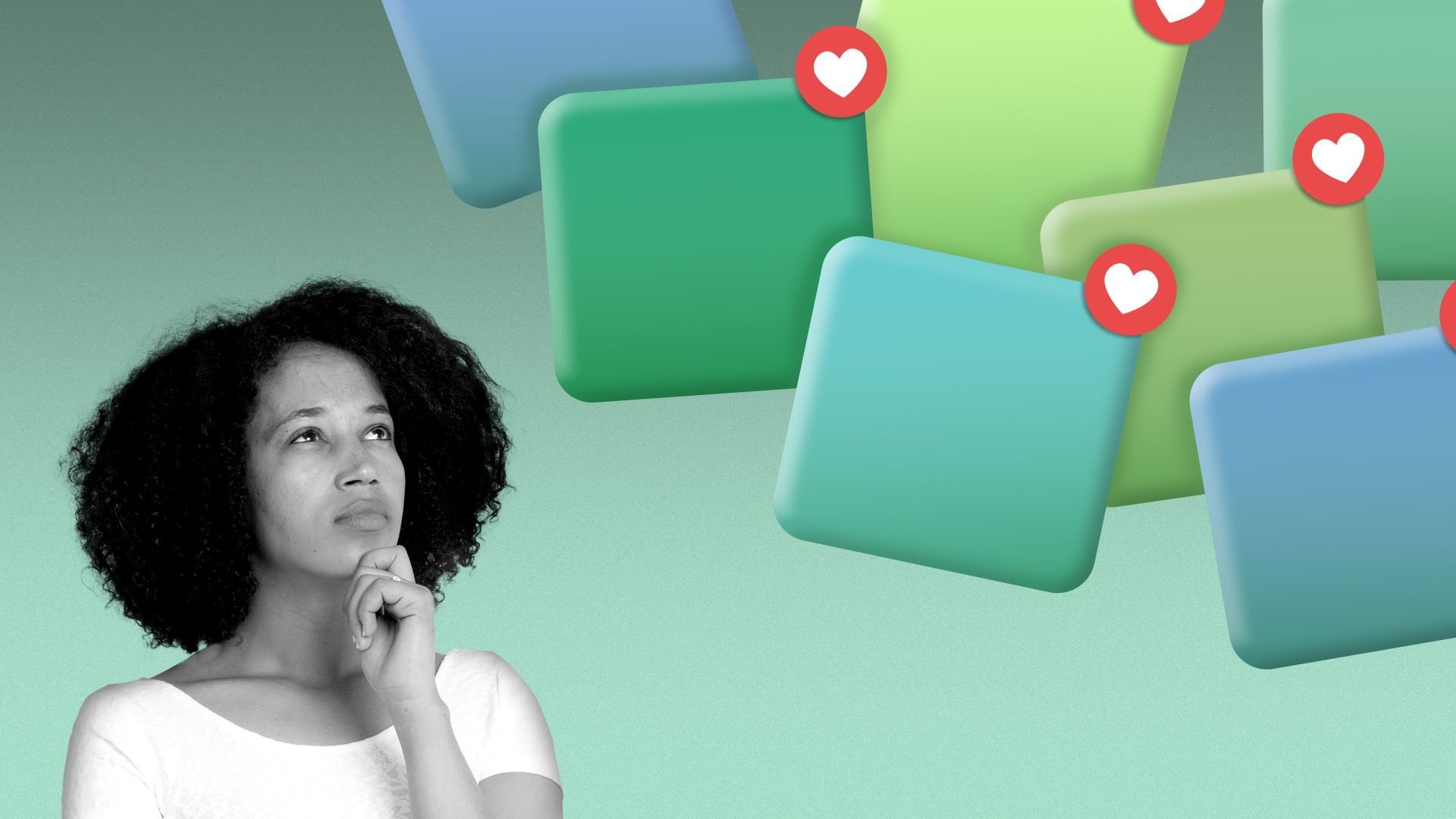 An increasing number of recommendation apps are popping up to serve niche audiences.
Why it matters: Groups of friends — driven by the fear of missing out on the best of the best — are flocking to siloed apps and services for advice on what to consume.
What's happening: Ranking, rating and comparison apps where users can connect with their friends and build community exist for interests across the board.
Users on Goodreads, a book recommendation site owned by Amazon since 2013, have collectively grown more powerful and can make or break book launches.
Similar sites have gained traction in recent years: There's Letterboxd (movies), Serializd (TV shows), Beli (restaurants) and Untappd (beer).
People tend to rely on information that comes from people they trust or with similar tastes, said Jinseok Chun, an assistant professor of management at Sungkyunkwan University in South Korea.
"We are basically living in a world where we have too many options and we are not experts in every domain that we're encountering," said Chun, who studies organizational psychology and decision making.
For book recommendations, Janice Henkel, a flooring purchaser in Eden Prairie, Minnesota, always trusts friends on GoodReads. She'll usually opt for ones with four or five stars but makes exceptions if someone she trusts writes a good review.
Zoom in: Jack Goods, a communication specialist at Marquette University in Milwaukee, downloaded beer ranking app Untappd in 2022. He uses it regularly for recommendations on what to order next.
The app represents a virtual collection (to add to his existing bottle cap collection).
"Sometimes I think to myself, 'Oh, I should probably just actually order something I know I like' as opposed to just seeking out something new," he said.
Letterboxd is at the center of Rick Masters' weekly film nights with friends, where they pick a theme each month and each of the four members chooses one movie to watch.
They declare a winner based on the groups' reviews on the app, said Masters, a civil servant who lives near Newcastle, England.
"It's just become a natural thing to log a film when I've finished watching it," he said.
State of play: As people sought out new ways to connect with others during the COVID-19 pandemic, film rating platform Letterboxd grew from a user base of 1.3 million to 6.5 million, according to Yahoo Entertainment.
The intrigue: Research shows that higher feelings of satisfaction are derived from money spent on experiences than material goods, said Amit Kumar, an assistant professor of marketing and psychology at the University of Texas at Austin.
"Humans are a fundamentally social species with a fundamental need to belong, to feel connected to others," he said. "And so anything that tends to promote social connection is more likely to foster psychological wellbeing."
Go deeper: Social media's copycat conundrum
Go deeper