Britain isn't the economic basket case it seemed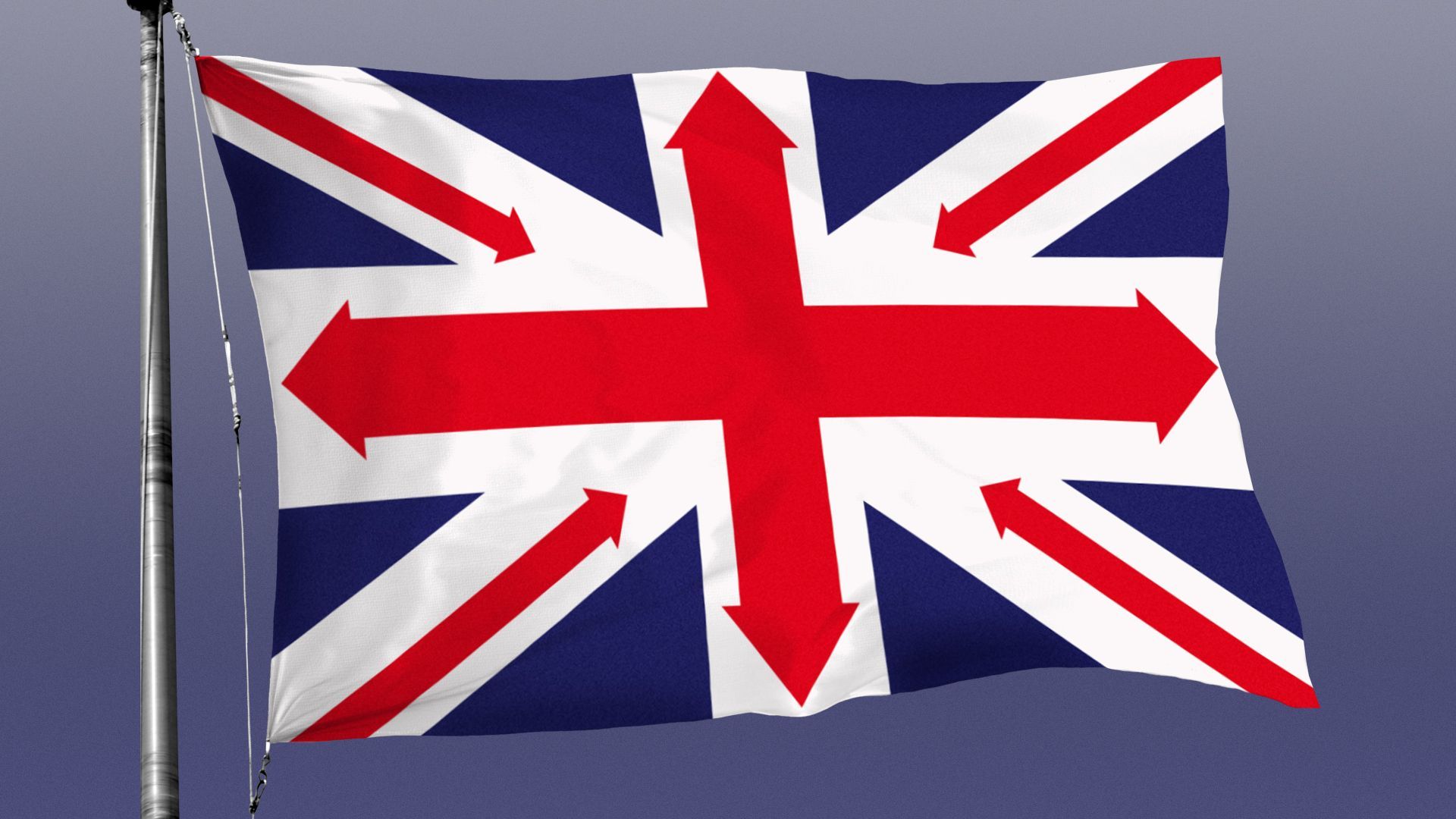 The British economy has been the laggard among major advanced economies, struggling to return to its pre-pandemic trend even as other rich countries completed a rebound. Or so it seemed.
Driving the news: The U.K. government revised its estimates of GDP in 2020 and 2021, using more complete statistical methods. Friday's numbers put the economy's pandemic-era performance on par with G-7 nations rather than making it a straggler.
The nation's GDP in Q4 2021 was 0.6% higher than pre-pandemic levels, the Office of National Statistics said, not 1.2% lower as previously estimated.
What they're saying: "These revisions are mainly because we have richer data from our annual surveys and administrative data," the agency said. "[W]e are now able to measure costs incurred by businesses (intermediate consumption) directly and we can adjust for prices (deflation) at a far more detailed level."
Between the lines: Britain still faces major problems — including some of the highest inflation among rich countries, a troubled housing market and Brexit's continuing economic ripples.
But it is not the outlier in terms of overall growth, as official statistics made it appear at first glance.
The bottom line: The revisions remind us how much we don't know about what's happening beneath the economy's surface in real time.
Go deeper