Texas Supreme Court allows youth gender-affirming care ban to take effect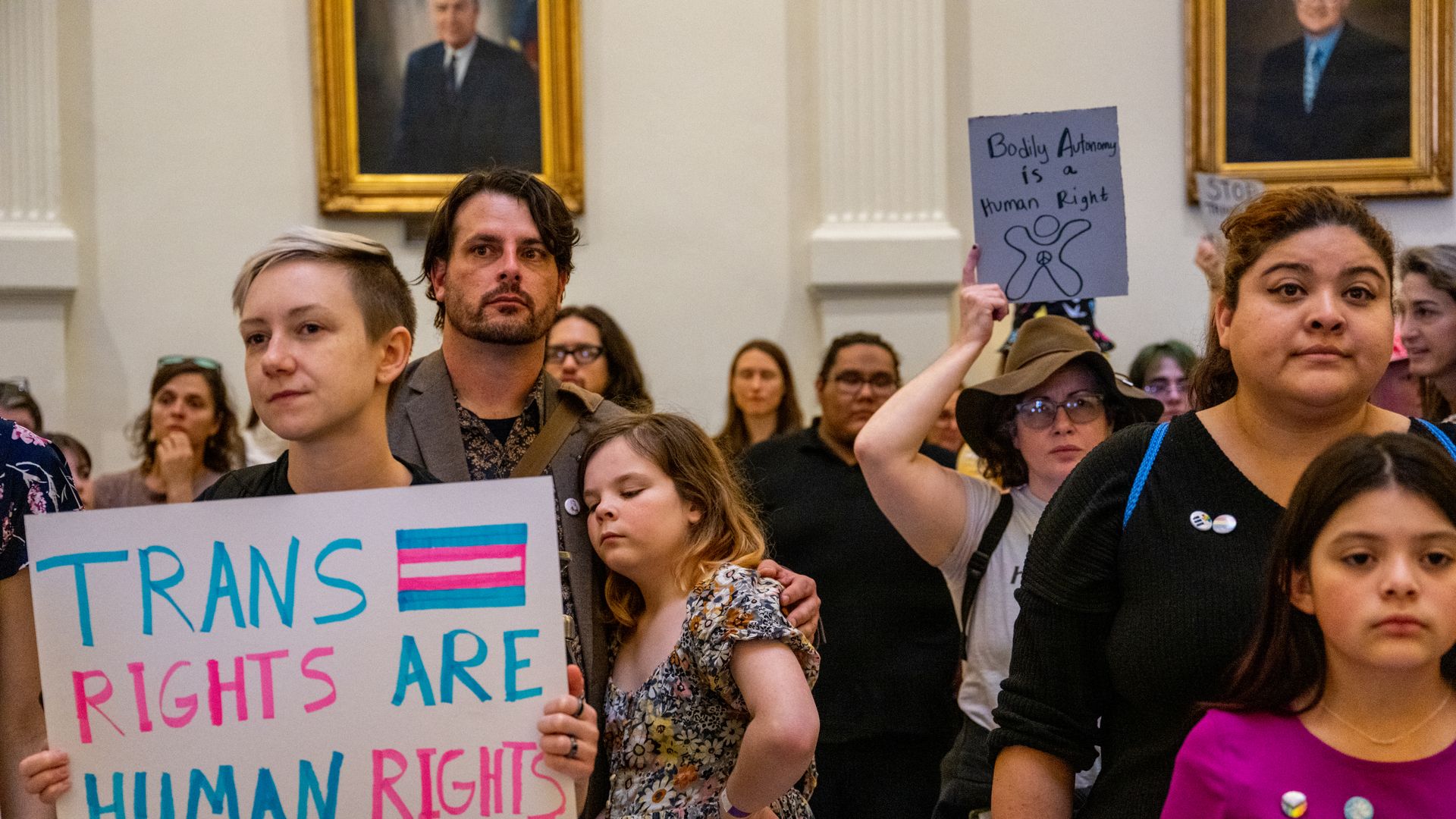 The Texas Supreme Court ordered Thursday that a law banning gender-affirming care for minors can take effect Friday.
Why it matters: The new law adds to a wave of state laws cracking down on gender-affirming care for minors across the U.S.
State legislatures have introduced 130 pieces of anti-trans health care bills in 2023 so far, according to data from the American Civil Liberties Union.
The big picture: The new law will prohibit gender-affirming care for patients under 18, including medication and surgery.
It also prohibits public funds from being used to pay for a minor's gender-affirming care, and it requires the Texas Medical Board to revoke the license of any doctors who provide such care.
"Let's be clear: Trans youth are loved and belong in Texas. We won't stop until this cruel ban is struck down," the ACLU of Texas wrote in a post on X Thursday.
State of play: A state district judge granted a temporary injunction to block the ban after ruling the law violates the rights of transgender children and their families. The attorney general's office filed an appeal.
The entirely Republican Texas Supreme Court did not explain its decision to lift the injunction, the Associated Press reported.
The attorney general's office didn't respond to Axios' request for comment Thursday on the litigation.
What's next: The Texas Supreme Court now has to decide whether to accept the initial appeal from the attorney general's office and whether to grant the plaintiffs' request to stop the law from going into effect.
If the court accepts the appeal, it will hear oral arguments before the end of March and rule on the case next summer.
Go deeper: Axios Explains: Gender-affirming care in the U.S.
Go deeper