New on streaming: "Love Is Blind: After the Altar," "Archer" and "Spellbound"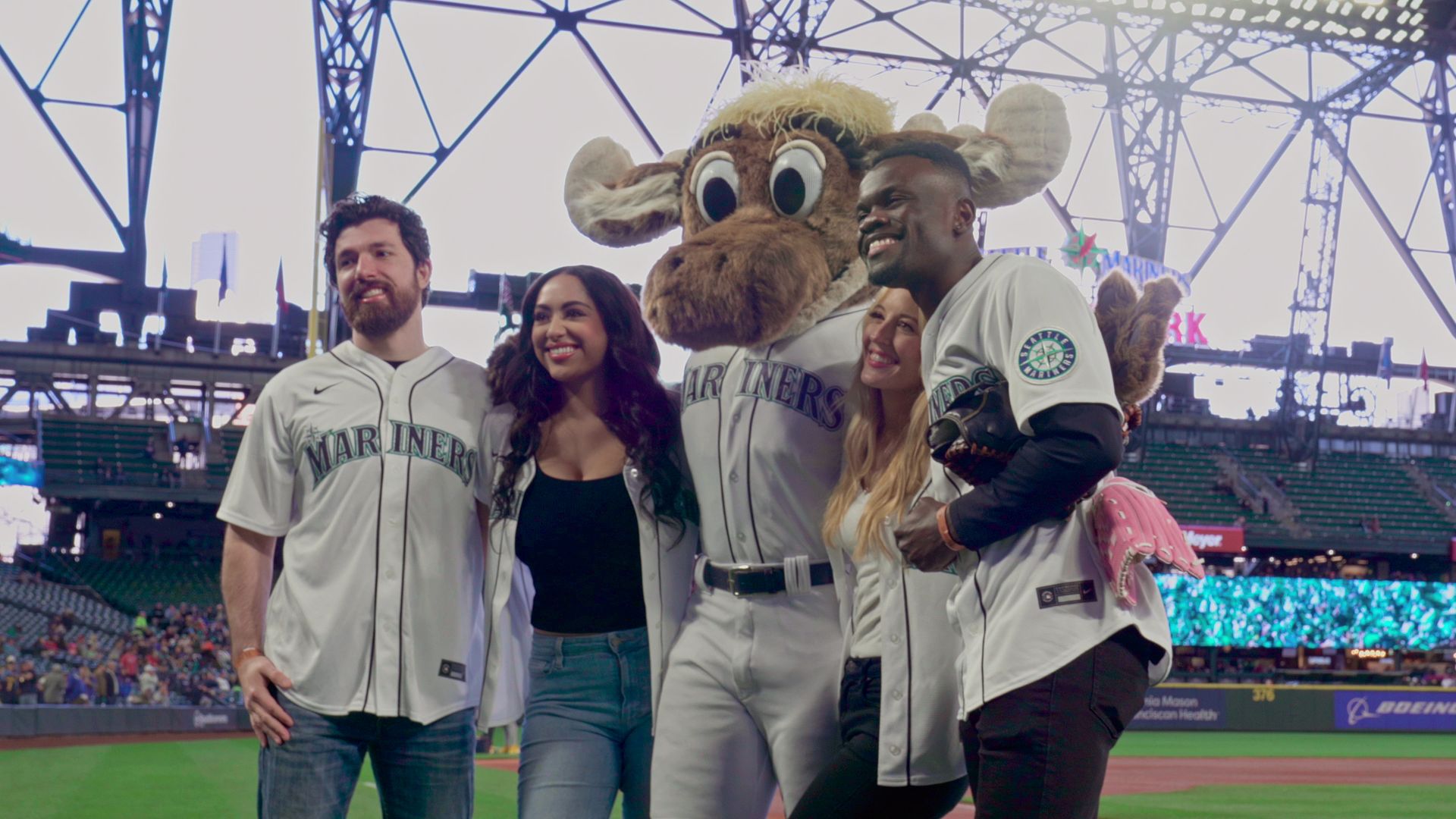 Catch up with couples from the latest season of "Love Is Blind," say goodbye to Sterling Archer or binge the new "Adventure Time" spinoff.
Here's what's new on streaming this weekend.
What's happening: This three-part epilogue follows the cast members one year after the conclusion of the fourth season. In this miniseries, the pod squad reunites for a flag football game and Chelsea's birthday party. Available Friday.
The intrigue: From Jackie keeping Marshall's ring to the botched live reunion, season four of "Love Is Blind" was one of the wildest rides since Netflix launched the series in 2020.
Quick takes: "After the Altar" brought closure to most of the lingering conflicts and controversies from the end of season.
What's happening: This animated comedy series about a dysfunctional faction of spies has reached its 14th and final season. We see Lana Kane (Aisha Tyler) at the head of the agency, Archer dealing with the job's toll on his body and the introduction of a new agent, Zara Khan (Natalie Dew). Available now.
The intrigue: "One Piece" by Eiichiro Oda is Japan's highest-selling manga series in history. Since the franchise debuted in 1997, it has led to 15 animated movies, 40 video games and an animated series with north of 1,000 episodes. Available now.
Of note: This Netflix series is the first live-action adaptation for the franchise.
This is the fifth and final season of Matt Groening's ("The Simpsons," "Futurama") animated fantasy series. Viewers can expect the show's biggest mysteries to be solved and the final battles between Queen Bean and her mother, Queen Dagmar, to save Dreamland. Available Friday.
Every 30-minute episode is like viewing a conversation over dinner and wine with prominent Black entertainers, athletes, educators and professionals.
This season's guests include: Jim Jones, Naturi Naughton, Roy Wood Jr., Ian Lara, Leyna Bloom, Andrea Lewis and Roxanne Shanté. Available now.
In this new series, Fionna and Cake are the alternate-universe versions of the "Adventure Time" protagonists, Finn and Jake. Available now.
The creators of "Find Me in Paris" are also responsible for this new series about a teenage ballet student who finds out she's a witch. Available now.
Go deeper