Nebraska sets world record for women's sporting event attendance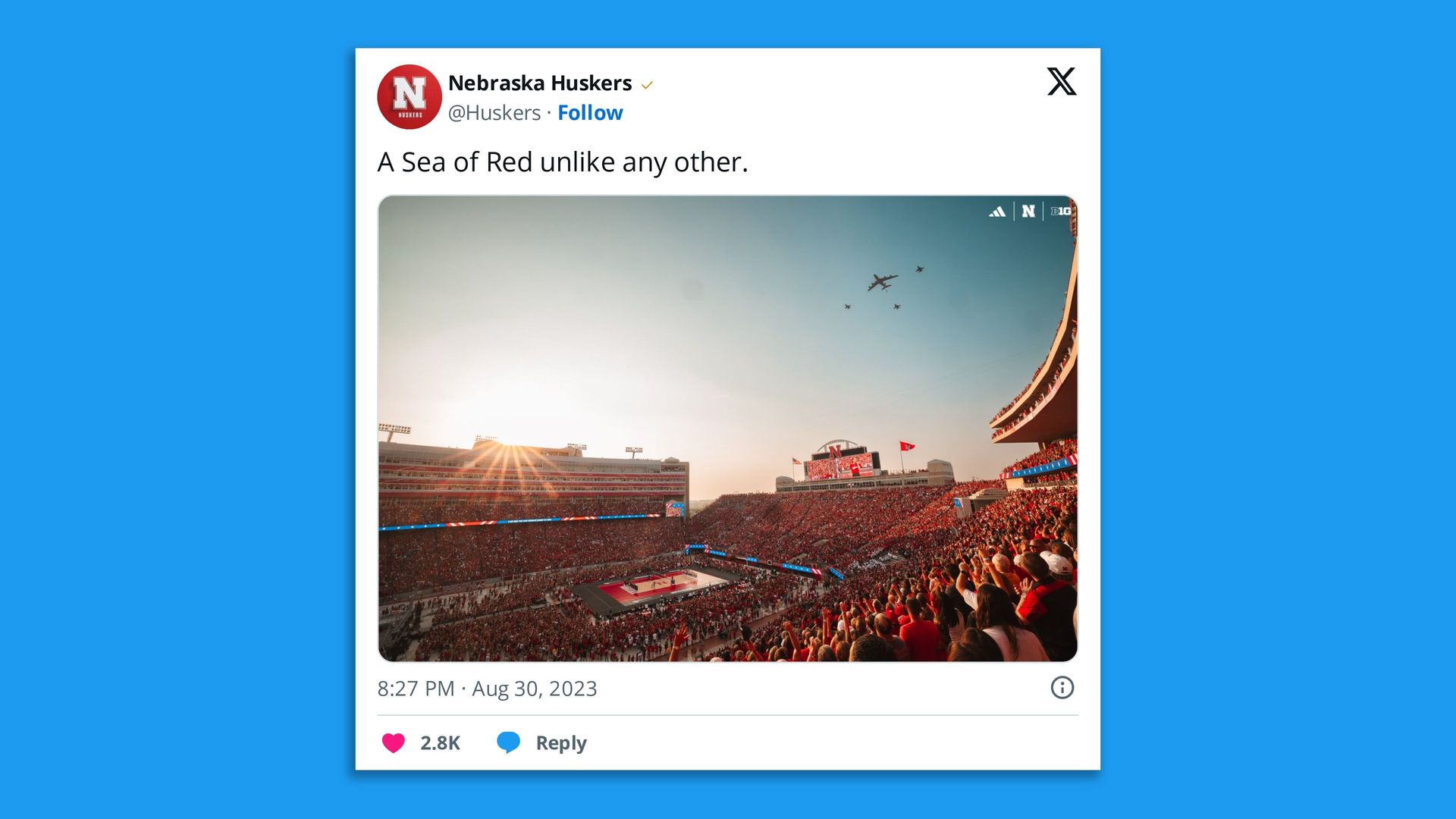 The University of Nebraska volleyball team took over a football stadium to play before a crowd of 92,003 on Wednesday evening, breaking the world record for attendance at a women's sporting event.
The big picture: The match at Memorial Stadium in Lincoln, Nebraska, broke a record set in 2022 by a Champion's League match between Barcelona and Real Madrid.
The previous record for a women's sporting event in the U.S. was 90,185 at the 1999 Women's World Cup final.
The match obliterated the record for attendance at a volleyball game, when 18,755 watched the University of Florida play at the University of Wisconsin.
Between the lines: Volleyball is perennial and massive draw in Nebraska, where the Huskers have won five national championships.
Go deeper