Cannabis insurance startup Frontier Risk raises $3 million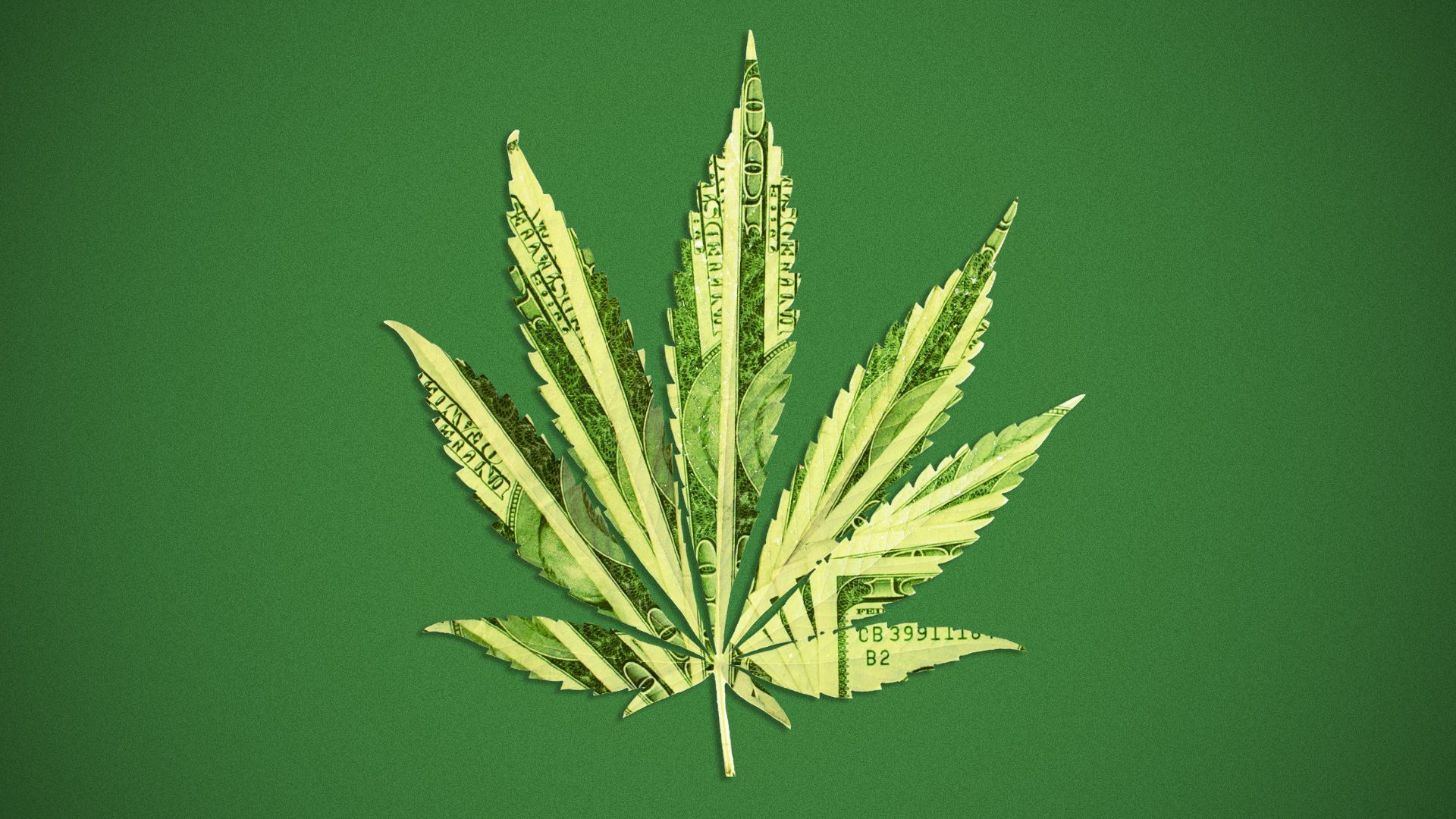 Frontier Risk Group, a commercial insurance startup focused on the cannabis industry, has raised $3.1 million in seed funding led by Casa Verde Capital.
Why it matters: This comes on the heels of news that U.S. health officials recommended that the DEA move marijuana to a lower-risk category under the Controlled Substances Act, which could be a massive boon for the cannabis market.
Details: Connecticut-based Frontier Risk has agreements with reinsurers, many of whom don't understand or directly service cannabis, and argues that stringent regulations on cannabis growers means they have less intrinsic risk than do their agricultural peers.
It's led by James Whitcomb, who previously was CEO of cannabis brand parallel.
Other investors include Euclid VC, Inter-Atlantic Capital Group and lawyer Bruce Macfarlane.
What they're saying: "This historic recommendation is the best news for the cannabis industry in 70 years, but this isn't a done deal, as the DEA has to accept this recommendation before we see federal rescheduling actually happen," Whitcomb tells Axios. "Rescheduling will remove some financial burdens, unfairly placed on the cannabis industry, naturally freeing-up capital so companies can focus on streamlining, innovating and continuing to grow the industry."
Go deeper