Biden admin warns states about kids losing Medicaid coverage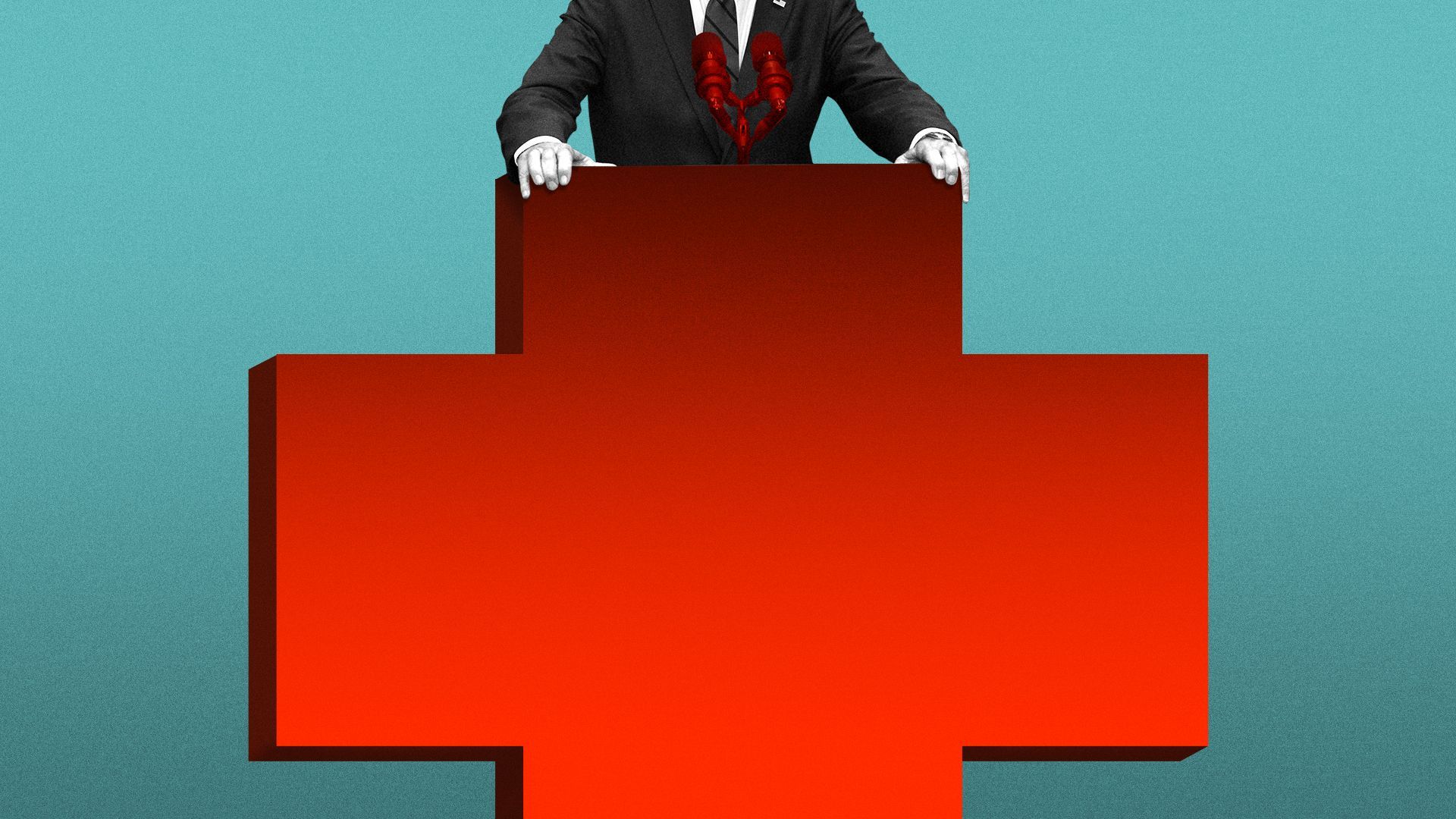 The Biden administration is ordering states to check if kids are falling through the cracks in their Medicaid eligibility systems and to pause procedural disenrollments if those systems are faulty.
Why it matters: Federal health officials on Wednesday said a "number of states" are using automatic renewal systems that are not properly checking eligibility data.
This could have a disproportionate impact on children as states remove people from Medicaid for the first time since the start of the COVID-19 pandemic.
The administration has been facing pressure from advocates to get tough with states, as many people are losing Medicaid coverage due to procedural issues.
Where it stands: States are supposed to check existing data to see if someone remains eligible for Medicaid before asking them to submit renewal forms.
The Centers for Medicare and Medicaid Services said some states are conducting these automatic, or ex parte, renewals for entire households without accounting for the fact that members of the household may have different Medicaid eligibility thresholds.
"We understand that some states are requesting additional information to redetermine eligibility and disenrolling these children from Medicaid or CHIP if a renewal form is not returned," CMS wrote to states. "This practice violates federal renewal requirements."
At least 1.1 million children have lost Medicaid coverage since April, according to KFF.
More than a dozen states believe their systems aren't properly automatically renewing coverage for eligible children, a CMS spokesperson told Axios. CMS did not name which states have identified issues.
Medicaid programs must reinstate coverage for anyone who lost it due to an improper automatic renewal system, CMS said.
Adults' coverage may also be affected in limited situations, Joan Alker, executive director of the Georgetown Center for Children and Families, told Axios.
Context: Children are typically eligible for Medicaid at higher income levels than their parents.
In Wyoming, for example, kids can get Medicaid if their household income is 200% of the federal poverty level, while their parents are eligible at 48% of the poverty level.
Parents in states that have expanded Medicaid may be eligible for coverage at higher income levels.
Of note: Many states "were not aware" that conducting ex parte renewals for an entire household could be an issue, according to a statement from Kate McEvoy, executive director of the National Association of Medicaid Directors.
Some states "had even worked with CMS to certify their eligibility management systems without specific reference to these requirements," she said.
State of play: States have until Sept. 13 to assess their eligibility renewal processes and report back to CMS about any issues.
States that don't identify and fix problems with their redetermination systems could lose out on federal Medicaid funding or face fines, CMS said.
Go deeper