More salaried U.S. workers may be eligible for overtime via new proposal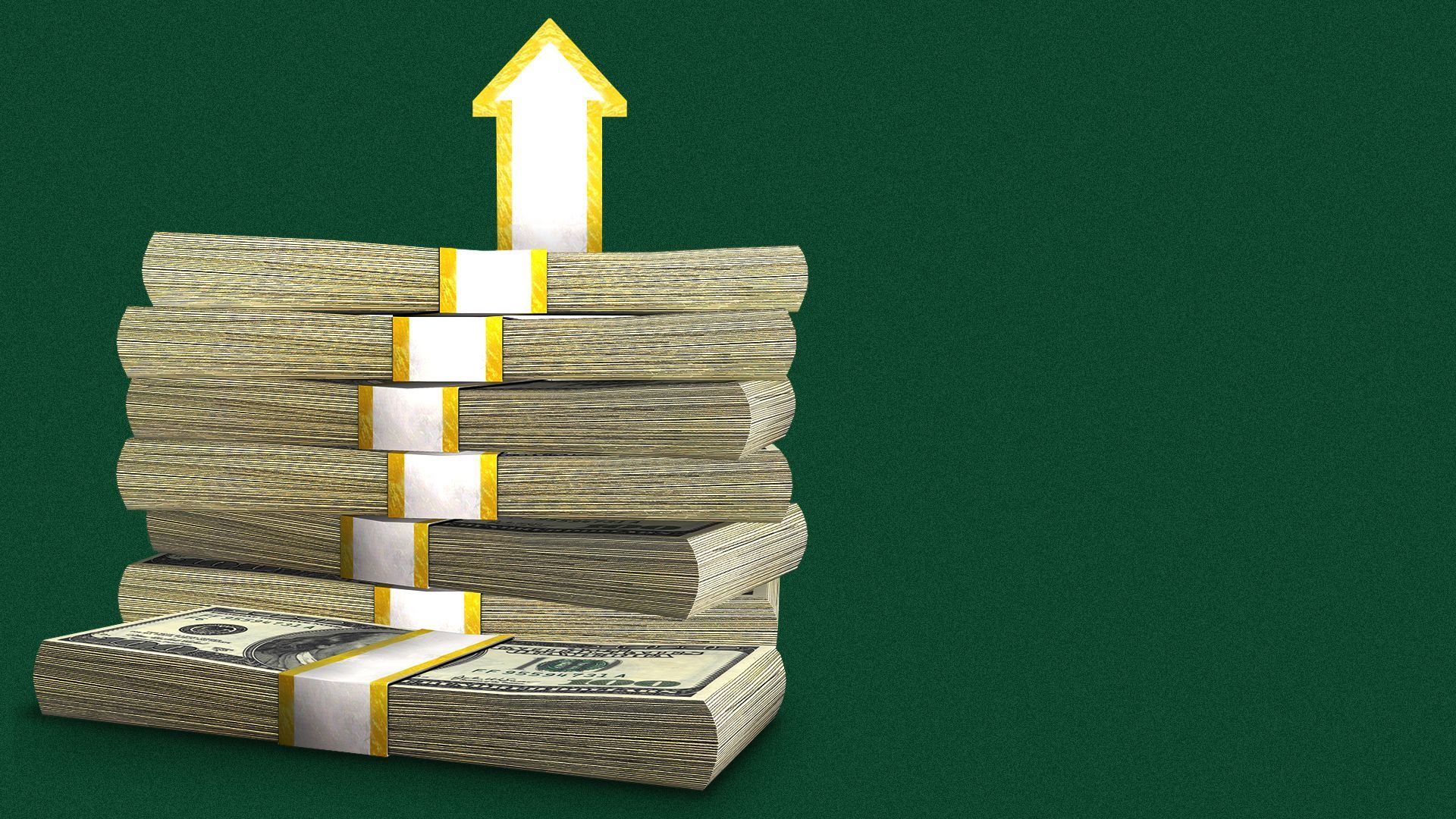 Salaried workers who make under $55,000 annually may become eligible for overtime pay thanks to a proposed Labor Department rule announced Wednesday.
Why it matters: If approved, the effort would extend protections to 3.6 million salaried workers in the U.S. and mark an over 50% increase in the annual salary threshold for overtime pay previously set at under $35,568.
What the proposed rule would mean
Despite hourly workers being subject to overtime pay, salaried "executive, administrative or professional" employees who make over $35,568 do not currently qualify for overtime pay.
Under the new proposal, salaried employees could get paid "time-and-a-half" for working over 40 hours a week.
Every three years, the salary threshold would update "to reflect current earnings data," the department said.
Workers in U.S. territories who follow the federal minimum wage would also be eligible for overtime compensation, just like other U.S. employees.
What they're saying: "For over 80 years, a cornerstone of workers' rights in this country is the right to a 40-hour workweek, the promise that you get to go home after 40 hours or you get higher pay for each extra hour that you spend laboring away from your loved ones," Acting Secretary Julie Su said in a statement announcing the proposal.
The next steps
The proposed rule, which is not a done deal, will be open to public comment for the next 60 days once published in the Federal Register.
The department said it will evaluate all comments from the public before reaching a final decision.
Industry and small business groups are expected to oppose the proposal, The Washington Post reported.
Go deeper