Inside Marriott's fight against online child sex abuse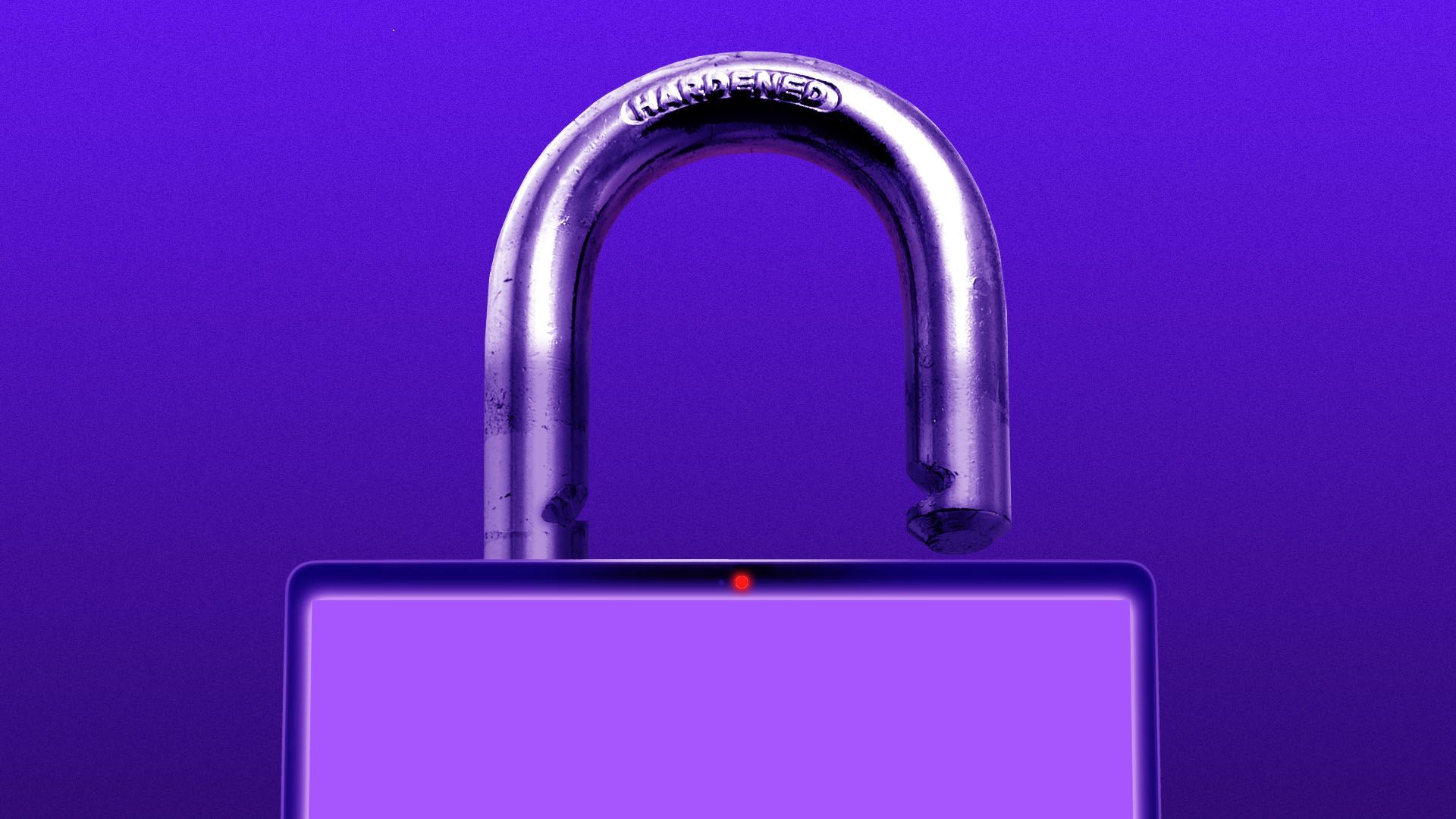 A first-of-its-kind initiative is cracking down on the proliferation of child sexual abuse materials that could be accessed at major hotel chains across the U.S.
Driving the news: Marriott and Cisco shared details exclusively with Axios about the progress they've made so far in a new partnership with U.K.-based nonprofit the Internet Watch Foundation to detect and block websites sharing child sexual abuse materials (CSAM).
Marriott relies on Cisco's technology to automatically block a list of websites, regularly updated by the IWF, where users are known to discuss and spread such materials.
Why it matters: Marriott is one of the first major hotel chains to invest in spotting and stopping the spread of such images and videos on its networks.
The company estimates it's been able to block more than 200,000 attempts to access CSAM on its networks since it started deploying Cisco's technology in February.
The big picture: The amount of online child abuse imagery skyrocketed in the first months of the pandemic — and the number of reports about suspected CSAM has continued to grow in the years since, according to the National Center for Missing & Exploited Children.
Hotels have always been a hotbed for human trafficking, and employees are typically trained to spot signs of this illicit activity on their properties.
But few hotel chains have made the technological investments needed to block customers from viewing illicit photos and videos online using the hotels' internet networks.
Zoom in: Marriott decided to invest in online CSAM detection tools after one of its franchise owners reported a spike in internet traffic to such materials at a non-Marriott property, Abbe Horswill, director of human rights and social impact at Marriott, told Axios.
While there's not much data on how often perpetrators access CSAM specifically on hotel networks, Marriott took this owner's report as a sign that this activity was likely spiking at its own properties too.
What they're saying: "We do know that anytime someone can use the internet, there's a potential that they can also access child sexual abuse materials," Horswill told Axios.
"We felt that [this initiative] was a natural extension of our responsibility and our commitment to combat some of the industry's highest-risk issues, and this was one that we were seeing firsthand, particularly amid the pandemic," she added.
Details: Marriott sought out the IWF to assist in providing a list of domain names known to host CSAM, and the company turned to one of its long-time technology providers, Cisco, to help block the suspicious URLs.
In November, Marriott started piloting Cisco's cloud-based, AI-enabled domain-blocking tool, which now includes information from the IWF's CSAM domain list by default.
By February, it was launching the technology across its first batch of properties.
Yes, but: Deploying this technology at every Marriott property isn't simple, since each property manages its network differently, Horswill said.
Marriott started by deploying the Cisco technology this spring at nearly 5,000 properties in the U.S. and Canada.
But the company has more than 8,500 properties across 139 countries — and those countries have different laws in place regulating internet access.
Between the lines: Cisco's domain-blocking tool can automatically update the list of blocked domain names as the IWF makes edits, Eric Wenger, senior director of technology policy at Cisco, told Axios.
The IWF typically updates its list twice daily and sometimes removes sites from the list as CSAM activity moves across the web.
What's next: Marriott, Cisco and the IWF are working on sharing the lessons from their partnership with other hospitality companies that are likely dealing with similar issues.
Marriott also plans to expand its technological deployments to more properties worldwide next year, as well as expand its use of Cisco's tech to also block piracy websites, Horswill said.
Sign up for Axios' cybersecurity newsletter Codebook here
Go deeper