Low-quality health care is costing employers big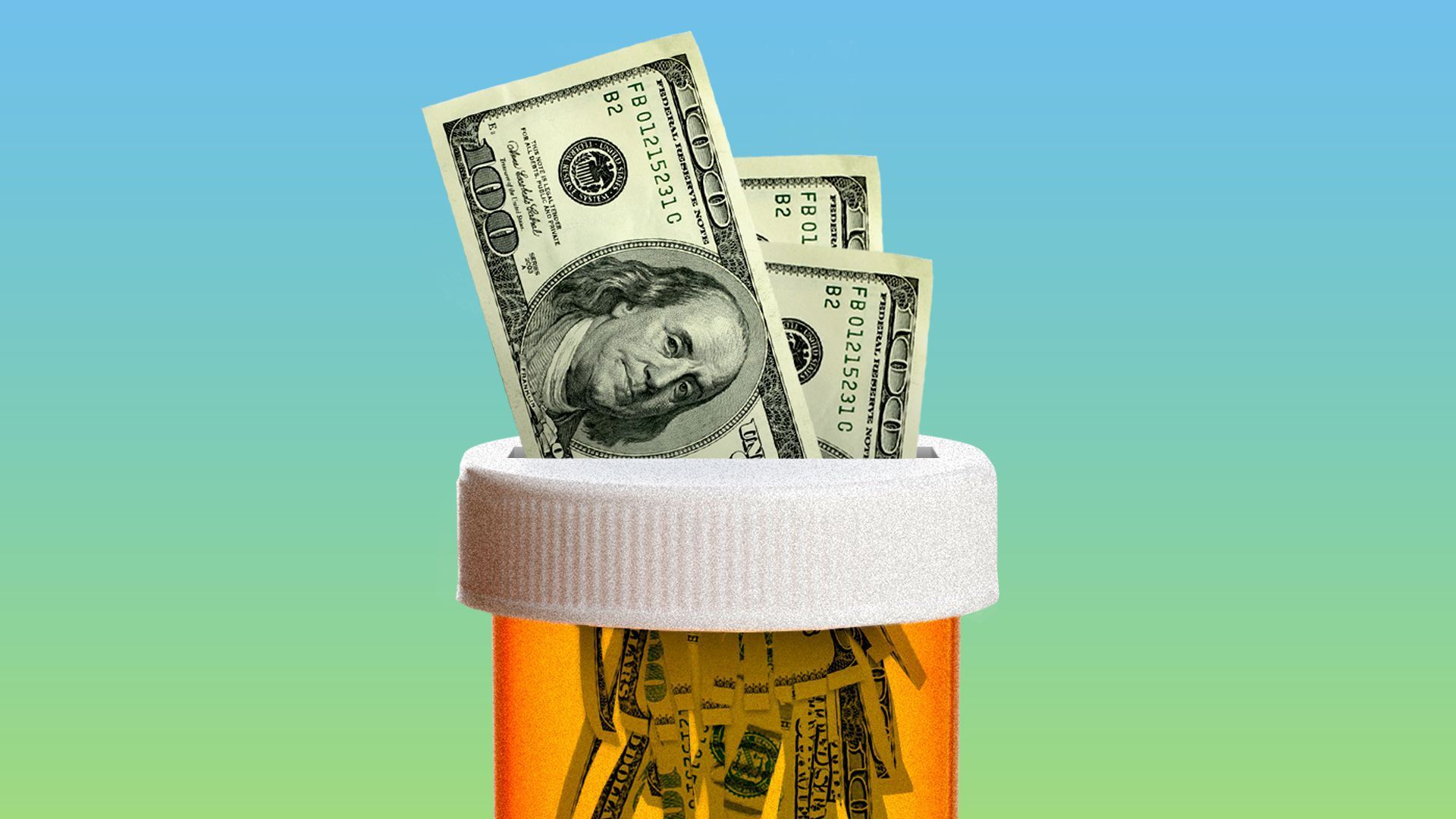 U.S. companies are spending big on employees' health, often with little insight into whether they're paying for quality care.
Why it matters: Whether patients are given and stick with the best documented course of care — such as statins for heart disease — can have everything to do with what doctor they go to.
But the wide variation in care patients receive isn't just leading to poorer outcomes. It's also also pricey to employers, who have seen health costs soar without necessarily getting a good return on that investment, according to a new report from JPMorgan Chase's health care arm Morgan Health.
What they're saying: "Employers are spending over a trillion dollars annually on health care for their employees and, understandably so, many of them believe that they're buying a high-quality health care experience," Katherine Bobroske, vice president of health care innovation and data science at Morgan Health, told Axios.
"But what we're finding is that the data in terms of quality and provider variation within employer-sponsored insurance are painting a very different picture."
Zoom in: Working with Embold Health, which is one of Morgan's portfolio companies, they noted multiple examples of this phenomenon in a database of roughly 110 million commercial medical and pharmacy claims.
In the example of statins, which have been a guideline-recommended therapy for years, 37% of patients with coronary artery disease seeing the bottom 10% of performing cardiologists adhered to the therapy, per the report, which was published in New England Journal of Medicine Catalyst.
On the flip side, 73% of patients who saw the top 10% of performing doctors adhered to the cholesterol-lowering drug therapy.
In another example, while clinical guidelines discourage inappropriate cesarean sections due to increased risks, more than 60% of women with uncomplicated pregnancies who were seeing the lowest-performing obstetricians delivered their babies through the procedure.
Roughly 14% with uncomplicated pregnancies received a C-section among those seeing obstetricians who were in the top 10% of performers.
The bottom line: The researchers recommend employers put provider quality data in the hands of plan members and support an ecosystem where clinicians themselves can see the data and make improvements.
They also recommended employers work directly with insurers using provider-quality data to create higher-quality networks.
For example, they highlighted Walmart's decision to pay a higher share of workers' health costs when they see clinicians the company identified as high quality.
Go deeper