No, you don't need daily electrolyte supplements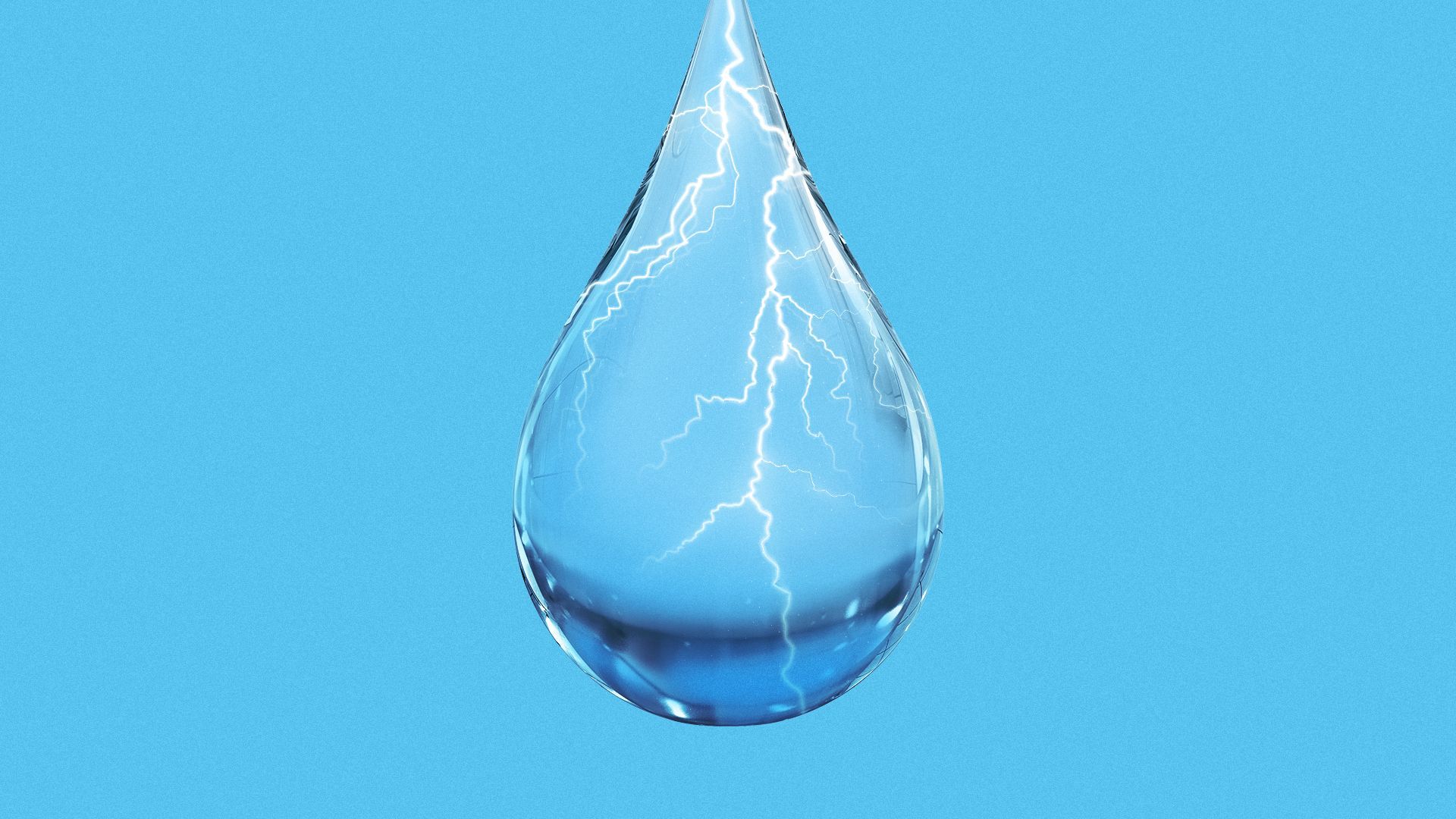 Electrolyte supplements have become a shockingly big market considering they're supported by limited scientific evidence.
Why it matters: Although influencers and marketers consider electrolyte powders hydration hacks, doctors say that regularly drinking them instead of plain water is a waste of money.
By the numbers: More than twice as many electrolyte powders have sold nationally this year compared to 2020, according to consumer research company NIQ.
Even if you've never bought products like LMNT, Liquid IV, Sqwincher or DripDrop, you've probably seen their products online, in stores or even in a recent wedding welcome bag.
Videos about "trace mineral drops" have more than 13 million views on TikTok.
What they're saying: "Eat a handful of berries or a handful of mixed nuts ... and save your money," says Mark Loafman, chair of family medicine at Cook County Health in Illinois.
"The truth of the matter is the Western diet has enough electrolytes in it [as is]," with an average of more than 3 grams of sodium daily, says Grant Lipman, emergency medicine physician at Washington Hospital Healthcare and founder of GOES Health.
Although some people claim that filtered water should be supplemented with minerals, Loafman says the municipal water supply is "generally very safe" on its own, and you can get all of the minerals, ions and electrolytes you need through food.
"There's no evidence that a supplement gets the job done, and there's no testing on the stuff," Loafman tells Axios.
One reason it might feel as though electrolyte drinks are effective: the placebo effect.
"We just feel better when we're doing things that [we feel are] healthy for us ... but I encourage people to feel good about drinking water," says Loafman.
Between the lines: When you exercise you lose electrolytes like sodium, and your body can help replace some of that as long as you stay adequately hydrated.
If you wanted a liquid with enough sodium to replace what you lose through a strenuous workout, "you'd have to take two or three chicken bouillon cubes, put that in a cup of water, and drink that," Lipman says.
Yes, but: There could be times it makes sense to reach for an electrolyte drink.
You might use a sports drink mix because it's easily available and tastes good.
When it comes to plain water, "I just don't have a great palate for it," Lipman says.
And if you're hungover and vomiting, "there's a lot of anecdotal evidence" that sipping an electrolyte drink with a little sugar in it can help, according to Loafman.
Reality check: What you drink "isn't as important as how much you drink," Lipman says.
There's a term for how to stay adequately hydrated: "Drink to thirst."
Lipman says the idea is that when you get a little dehydrated, your body will tell you you're thirsty. That's when you drink.
Our thought bubble: Midway through writing this story, I took a break to run a sunny five miles.
I'd planned to drink water and grab some pretzels when I returned to my desk, because I know that's an effective way to replenish the electrolytes I sweat out.
Instead, I found myself guzzling a refreshing Gatorade.
Go deeper