China-Africa party ties create Beijing-centric world, new book says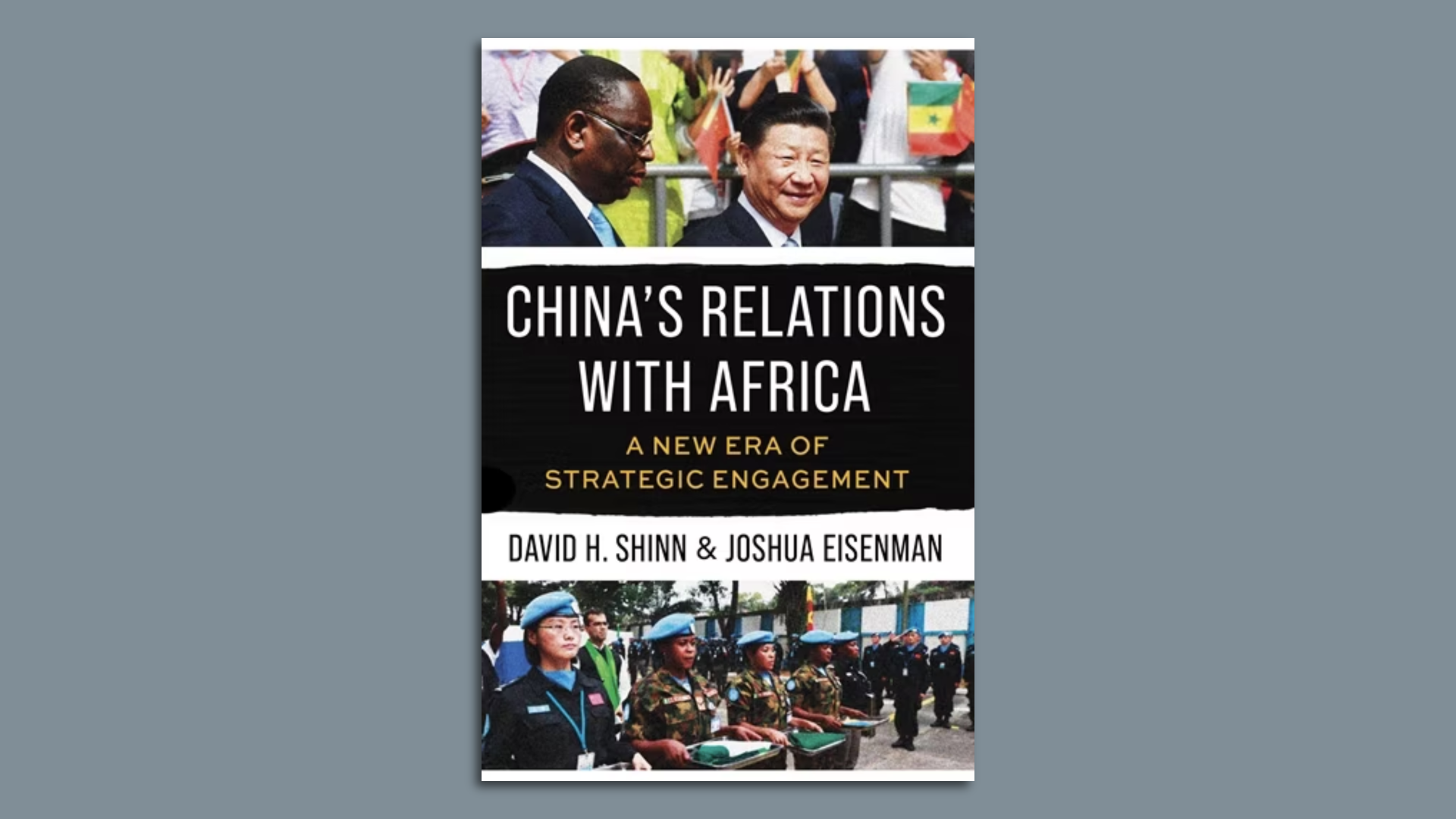 The Chinese Communist Party's relationships with dozens of African political parties are part of Beijing's sweeping push for influence on the continent, according to a new book.
Why it matters: By cultivating African elites, the CCP aims to legitimize its political model and compete with Western values abroad.
In "China's Relations with Africa: A New Era of Strategic Engagement" (Columbia University Press), former U.S. ambassador to several African countries David Shinn and University of Notre Dame political scientist Joshua Eisenman detail Beijing's economic, military, diplomatic, political and ideological outreach to African nations.
Details: The book includes groundbreaking research on the CCP's International Department (IDCPC), which manages the party's relations with foreign political parties.
The authors compiled an original database of interactions between the IDCPC and African political parties, documenting 881 exchanges and other events with the IDCPC and at least 130 African parties between 2002 and 2022.
The "ideological glue" that binds the CCP and many African parties isn't communism but rather a shared opposition to Western dominance, Shinn and Eisenman write.
What they're saying: The CCP's goal, the authors write, is to build "interpersonal relationships with politically powerful and dependable Africans whom it calls on to validate the superiority of China's political system, adopt methods of governance similar to the CPC, support Beijing's territorial claims, help advance Chinese interests in their country, and oppose U.S. 'hegemony.'"
What to watch: Familiarity with Beijing's model "will have a profound psychological and political impact over the choices and preferences of African political parties, and thus over the African political landscape," the authors write.
Go deeper: In Tanzania, Beijing is running a training school for authoritarianism
Go deeper