Coming soon: Airborne telemedicine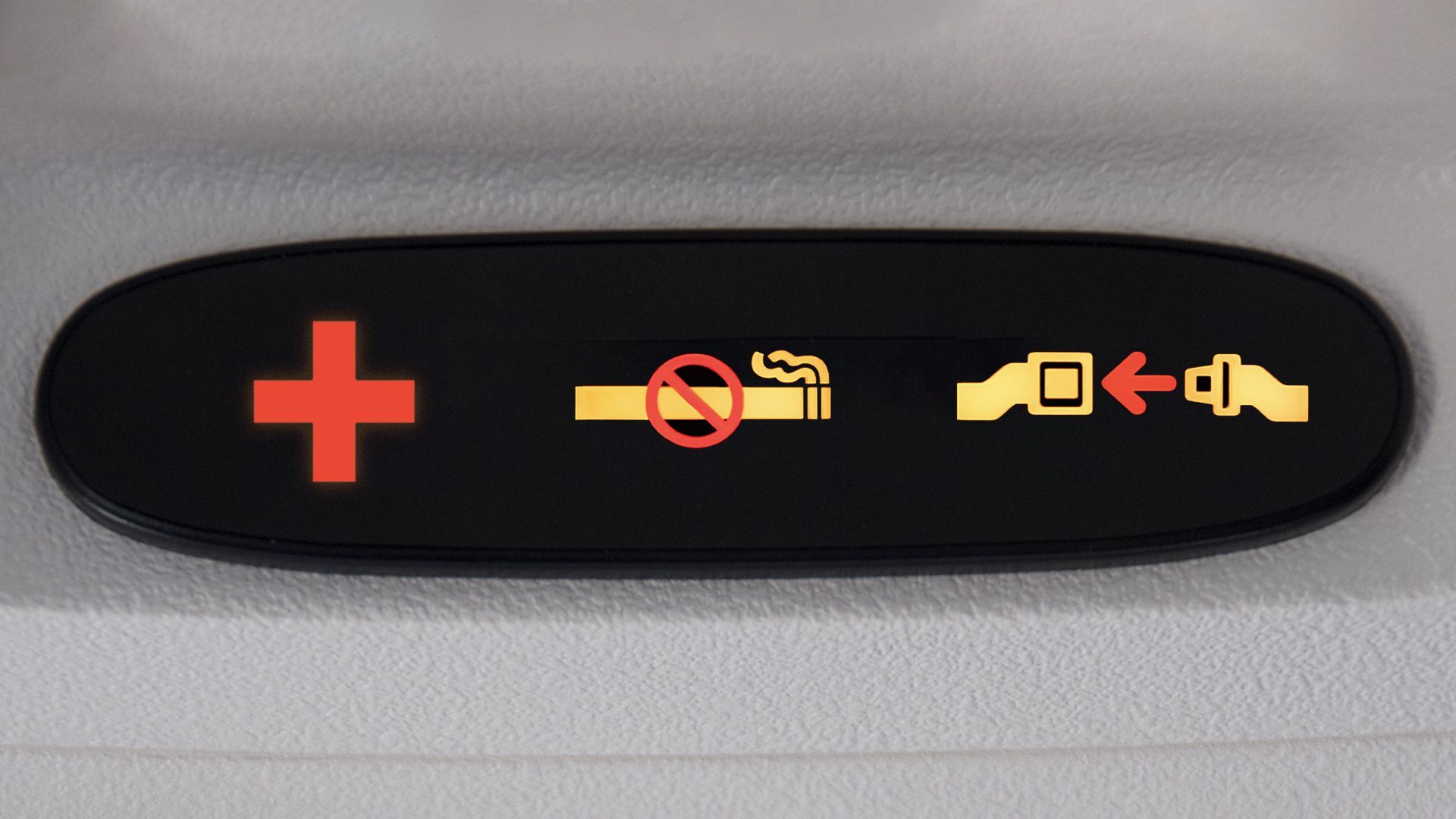 As airlines upgrade their in-flight WiFi systems, they often tout the passenger experience benefits, like faster internet browsing or better entertainment options.
But some see another advantage: Easier communication with medical experts on the ground when a passenger is sick or injured — and potentially one day, true airborne telemedicine service.
Why it matters: About 11 of every 100,000 flights are diverted because of in-flight medical emergencies, per one 2021 study, costing airlines anywhere from $15,000-$893,000 per incident.
While flight crews have first-aid training and aircraft carry some basic medical equipment and medications, easier access to fully-trained experts could save lives — and maybe reduce the need for diversions that are both expensive for airlines and a headache for travelers.
Driving the news: Delta Air Lines and others have partnered with MedAire, which provides on-demand medical advice to flight crews, among other services.
Delta flight attendants can connect with MedAire's medical experts via voice or text directly on their company-issued mobile device, using on-board WiFi.
That simplifies and quickens the process compared to the old days of using satellite phones and passing messages back and forth with pilots, who are ultimately responsible for passengers' safety and make the call on whether to divert.
What's next: The hope is that the next generation of airborne high-speed internet service could pave the way for true video-based airborne telemedicine, which could lead to even better health and flight outcomes during in-flight medical emergencies.
What they're saying: "You can have virtual telemedicine, digital visits with your provider right now. Why couldn't we bring that in the air?" Henry Ting, Delta chief health officer, tells Axios.
"And having this technology and these capabilities is the first step."
Meanwhile: While the Federal Aviation Administration mandates that commercial airliners carry a basic assortment of medical tools and medicines, Delta and others have been upgrading such gear, which can be used by flight crews or, if luck provides, passengers with medical training.
Delta's "Red Pouch" includes a pulse oximeter, a no-touch thermometer, an automatic blood pressure cuff and an enhanced stethoscope, for instance.
"Our stethoscope on board used to be this throwaway thing that, I make the analogy, it's almost like a Playskool stethoscope — not very helpful when there's the noise of the airplane," Ting says. "So we upgraded that to a real medical stethoscope that cardiologists or ICU physicians use."
The bottom line: When there's a medical emergency aboard a plane, a quick-as-possible landing will still often be the best option — but getting better, real-time care and advice could make a big difference for travelers in distress and flight crews alike.
The idea, says Ting, isn't to turn an airplane into a "clinic or an emergency room" — rather, it's about "making sure that if a medical event happens, we're going to bring the best diagnosis and treatments to you in the air, as well as deciding when we need to land urgently."
Go deeper